It has been almost a year since Chester Bennington, one of the lead vocalists of Linkin Park passed away, which has given Mike Shinoda, the second lead vocalist and close friend of Chester, time to think about how to display his emotions throughout the event; telling an honest and sincere message about their experience.
Though Mike has performed songs as the lead vocalist, Post Traumatic is his first album under his own name in which he talks about his journey to making the project, delving in to his entire experience since the news, to Chester's dedicated gig, to the current project and where he is at now.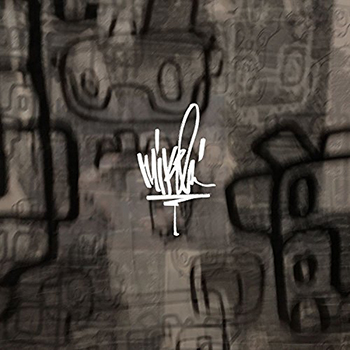 Musically, the direction Mike has taken has subtle hints and influences from the later years of Linkin Park, but takes a different turn by incorporating new and exciting production techniques found in a lot of new 'indietronica' music; creative use of distortion, catchy (but not irritating) repetition, and a solid use of synthesisers and acoustic instruments creates a completely re-imagined sound from the core of the previous project. This creates a new unique sound that is a joy to listen to, current with modern music, and incredibly well written.
TL;DR (Too Long; Didn't Read):
To get a good overall taste of the album, my four main suggestions of tracks to listen to would be "Running From My Shadow", "Lift Off", "Watching As I Fall", and "Over Again". These, to me, are the stand out tracks and will give you a good idea of what to expect from the rest of the album. You get a refreshing spin on the old Linkin Park sound, and though the album as a whole doesn't experiment as much in Mike's previous projects, the consistency throughout works incredibly well and he uses some interesting ideas without straying too far from the genre.
---
Track Breakdown:
"Place To Start"
A solemn introductory track; it explains where Mike is mentally, He speaks about wanting to start a new journey after what has happened, but he doesn't know where to start. He asks to 'put the past behind me'. It is an intimate track, solely focused on the vocals with an atmospheric backing track resulting in an honest start to the album. The track finished with voicemails from Mike's friends checking in on him which is a really nice touch and dedication to all his friends who were around him.
Similar to: "Blinded" – Emmit Fenn or "Say Something" – A Great Big World
"Over Again"
This track has more of a Linkin Park-esque sound than the other tracks. With a solemn intro, the track takes a sudden minimalist turn, with a raw vocal line. This ties in with the honesty and the 'heart-on-sleeve' feel throughout the album. Lyrically, the track looks at how he has felt since the passing of his friend, the memorial gig, and the grief he has endured. He emphasises the point that he is always saying goodbye, and this is all part of the moving on process. The lyrics 'drug myself through hell and back / fallen flat and had the balls to start it all again from scratch' not only lead on very well from the previous song but gives an idea of what he has gone through.
Similar to: "Bleed It Out" – Linkin Park
"Watching As I Fall"
This track is a little more aggressive than the other tracks with production and vocal delivery. Explosive drums, stage filling soundscapes, and a powerful vocal line creates a fantastic stand-alone track. The track goes through the process of everyone watching him suffer, but he sees it as a little bit of optimism at the end of the tunnel. 'They're watching as I fall, to somewhere down below / but maybe I'm just falling, to get somewhere they won't'. Following this line, it appears that though he is falling right now, he will come out at the end of it as a stronger person.
Similar to: "Thoughts & Prayers" – grandson or "Lies Greed Misery" – Linkin Park
"Nothing Makes Sense Anymore"
The track resembles a similar softer sound to the introductory track that was originally heard. Clever subtle harmonies used in this track make it a joy to listen to, all backed up by a well rounded bass and mix of piano and synthesizers. The pre-chorus and chorus go hand in hand and work well together with catchy hooks and a memorable set of lyrics, all of which look at how Mike feels lost and doesn't know what to do or where to go.
Similar to: "One More Light" – Linkin Park
"About You (feat. blackbear)"
This track shows a lot of elements that are used in newer genres, clearly showing that Mike is moving with the times. Collaborating with blackbear is apparent with an obvious crossover with their styles of music. The modern drum samples keep it fresh and give a strong backbeat that fits well with the genre and supports the track. Lyrically, he puts the point across that when he is writing music/getting through day-to-day life it always comes back to Chester even when it isn't about him. Because of this he speaks about giving up his writing as he has been writing for such a long time, 'what else is there left to say?'. Another very solid track on the album.
Similar to: "Horns" – Bryce Fox
"Brooding (instrumental)"
A break between the tracks, the short intervals fits very well with the music heard in the rest of the album. The track takes a twist half way through from a slow moving beat to a driven, powerful beat which works nicely in the album.
"Promises I Can't Keep"
This track has a lot of musical similarities to the Thousand Suns album. The electronic sounds with a piano create that familiar Linkin Park Sound that he has worked with for so long. A huge chorus and strong verses creates another great track on the album. This track looks at how Mike thinks he knows who he is, but after a reality check, he is actually lost and doesn't know who he is. He is scared of the place he is in and scared of the unknown in life.
Similar to: "Burn it Down" – Linkin Park
"Crossing a Line"
The most popular track on the album (via Spotify stats – June 2018), and a huge track to Mike, he speaks about taking risks in life and "Crossing a line" is the risk he needs to take to move on. This is one of the happier tracks on the album, which is a nice shift in the album. This is a track that uses space very well. There is not a full soundscape backing throughout it, but works a lot with rhythm instead. This is a breath of fresh air in the album as a lot of the tracks are always supported with a filling sound. Also, there is great use of vocal effects and harmonies through this track in particular.
Similar to: "Nobody Can Save Me" – Linkin' Park
"Hold It Together"
Another happier sounding track that uses space and rhythm well. The production on this track is subtle but effective. There are a lot of layers that are mixed in to give some excellent sounds. Mix that in with reversed sound effects, and pitch shifted sounds and you get this great track. The airy synth solo complements the song toward the end of the track also. This track looks at how Mike is trying to hold his career, life, emotions, and many other things together. He speaks about trying to adjust and acting like he normally would do, but with the emotional trauma, it is making his life, decisions, and simple things like conversations difficult.
Similar to: "Way Beyond" – Bastille
"Ghosts"
A more upbeat track that speaks about paranormal believers and their experience. This could be linked to Chester and his hope to see him as ghost, though the lyrics to me, portray a different message. Mike has stated: "I'm not a believer nor non-believer in the paranormal. I've heard lots of stories, but nothing remarkable has happened to me up until this point." Mike later explained that ""Ghosts" is a metaphor for the unknown–things we can't see or touch, things that are a mystery." Musically, it has similar vibes to some modern grime tracks with an auto-tuned vocal line and a bass driven backing track. Though the chorus is full of harmonies sounding full and creates that wall of sound that a lot of the other tracks on the album share.
Similar to: "Sincerely" – Stephen
"Make It Up As I Go (feat. K.Flay)"
Compared to the other tracks, this gives a minimalist feel until the chorus. It works well, leaving enough space for Mike to rap without being too convoluted for the listener. This track refers to the fear of the unknown and not knowing what is going to happen next in life and how he deals with it. He explains that he has to make his own lane, and in the way he does it is just by making it up as he goes through life as there is nothing else to do. This all stems back to him being lost and not knowing what to do since the death of Chester.
Similar to: "Power" – Bastille
"Lift Off (feat. Chino Moreno and Machine Gun Kelly)"
One of my personal favourites on this album, Mike focuses on his rap through the first verse before sharing the track with Machine Gun Kelly (who has similar enunciation technique as Mike). The lyrics talk about how Mike is coming back, where his status is, and how he has the drive to be one of the bigger musicians in the world of music today. Similar to the previous track, there is a lot of space for Mike and Machine Gun Kelly to work with, and the sparse backing track backs the vocals up incredibly well, whilst having subtle melodies in, it doesn't detract from the main focus: the vocals.
Similar to: "Monster" – ATO
"IOU"
This is a follow up from Mike's message and is a clear indication that he is moving with the times. The trap/grime/rap backing track is current and lyrically has a lot of hidden meaning. References to Mike's old projects, film trivia, and political assassinations, showing his lyrical manipulation and creativity. This is the only track where I feel there could be some improvement. The main melodic instrument sounds a little basic when held up to the rest of the album, and it could have been replaced with a similar instrument from the other tracks. This would give a better consistency while still retaining the trap/grime/rap feeling. On the other side, this is an indicator that he can move with the times and match/exceed some of the tracks in that genre, despite not being in that scene.
Similar to: "Childish Gambino" – Bonfire
"Running From My Shadow (feat. grandson)"
Another personal favourite, Mike's flow is very well delivered and speaks about how he is running away from previous memories and how he can't face them head on. This isn't only about the death of his friend, it talks about the embarrassment from previous events, and how he deals with current events. You can really hear grandson's influence throughout the track; the production techniques and structure of the song contain hints of grandson's work and writing style. The main construct of the track shows the backbone of Mike's work, but the distorted guitars, and saturated sounds in the track all point toward grandson and his efforts in the track. A solid back beat, well delivered lines and smooth flow, exceptional production; this is my highlight from the entire album and is definitely worth a listen.
Similar to: "thoughts & prayers" – grandson
"World's On Fire"
This is the only track that starts with just drums and vocals. The rhythms from the drums and vocals intertwine well and work together to create a solid piece of music but it does seem to get a little tiresome towards the end. Despite this, it still creates a great track and has smart use of rhythms as the majority of the track revolves around the drum beat and the vocal line. This track reviews the whole album and speaks about his "rock" that keeps him here, keeps him stable, and is a dedication to someone who means a lot to him. My assumption is his wife Anna, though this could also be a dedication to all his friends who were close, linking back to the original track with the phone calls.
Similar to: "Battle Symphony" – Linkin Park
"Can't Hear You Now"
The final track on Post Traumatic features lyrics that make a lot of sense when spoken from Chester's perspective. Mike seems to have written the track from how Chester would see him now. The track gives a complete perspective and closure to the album as an experience. The way the track is written has a lot of influence from Chester and the way he wrote his songs. The wording, the sayings, and the delivery of his vocals has an essence of Chester. To me, this track represents the closure of the entire album and the dedication to the album as a whole. Musically, the feel has a mixed sound, with a happier instrumental paired with a bitter-sweet set of lyrics gives an accepting sound that fits well to the idea of the album and is a nice closing track that concludes the album well.
Similar to: "Believe" – Eminem
---
The direction Mike has taken with the music has subtle hints and influences from the later years of Linkin Park, but takes a different turn by incorporating new and exciting production techniques. The help of collaborators and producers around him is apparent, and it is amazing to see huge artists helping out other musicians and vice-versa.
As a whole the production and engineering team create a full mix with clear separation throughout the whole frequency range. Subtle notes from synthesisers, pads, and keys can be heard in the background of the mix, adding that 'magic' sound that a lot of people refer to. The use of layering has also been done incredibly well, with nothing being too busy and distracting the listener. This equates to a full, rich sound highlighting the brighter areas whilst maintaining the impact from the bass when needed. The effects throughout the tracks are also well balanced with reverb being used to reflect the mood on each song very well. For instance "Place To Start" has a fair amount of reverb on the backing instruments and the vocals, simulating an empty space which results in sound that closely relates to the lyrics and the message in the song. The distortion has also been used incredibly well, creating impactful drums, floating melodies, and thick textures; all of which are noticeable on some later Linkin Park tracks.
An album that helps Mike move on from the dark times and uncertainties, whist being a heart-felt tribute to his dear friend Chester Bennington works a treat, and clearly shows Mike's emotion throughout. That along side the exceptional production work comes together to create a fantastic revival to Mike's original work.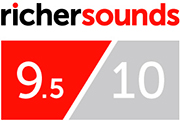 Author: Lewis, Weybridge store