America is in disrepair. The world has been turned on its head by political confusion, cultural chaos, and nothing is quite what it seems. There are scandals nearly everyday, violence and conflict, and seismic shifts in the international climate… sounds like perfect conditions for a new Nine Inch Nails album!
Since the late eighties, NIN have entertained–often terrified–us with their very personal brand of industrial rock music. Even though NIN have been pretty productive with their output this decade, it seems the band have something new to say about the way the world is headed; enter their latest offering, Bad Witch. NIN have never been a band that shirk from saying what they want to say. Their music, always intense, never fails to engage in the cultural context of the time. Their potency even permeates the tracks of the artists they work with and the films that they've worked on. NIN are, and always have been, a band with their finger firmly on the pulse of their nation's body; acutely aware of their surroundings and keen to question and challenge them with their distinct musicality.
A successful cultural commentary from NIN usually requires a lot of shouting and copious, copious amounts of reverb; both of which are present in Bad Witch, along with myriad other qualities. The album leaps from tone to tone with lightning speed; often knitting different genres together simultaneously. The result is impressive, confusing, exciting, all at the same time. There's immediacy to the entire project, a unique sense of urgency that places the album firmly in the present. Each listen gets the blood pumping, the adrenaline running. It sounds loosely like latter era David Bowie, reminiscent of Blackstar with its penchant for the weird and spooky, the melancholic and the beauty of sadness. However, unlike Blackstar, the album's production is a lot more rough and ready. It feels almost as if it's incomplete, a clever quality that, again, gives the impression of immediacy, presenting the album as something that will remain timeless, always relevant and open to interpretation.
The album opens with "S**t Mirror", a track that sets the tone for the rest of album with its lo-fi, fuzzy wall of noise kicking things off confidently. Thrashy Goth rock smashes together with dance/synth rhythms, an unlikely but successful combination. Reznor's lyrics add another layer to the track. The refrain, 'New world, new times, mutation, feels all right' is chanted over a staccato, hypnotic drum line. The phrase becomes mantra-like, akin to brainwashing. Say something enough and it becomes true… a technique increasingly employed by political regimes. Equal parts engaging and it's a strong start.
"God Break Down the Door" then takes the genre splicing to a new level. Breakbeat drums make up the backbone of the track, oscillating synth contributing to the industrial tone of the track. In contrast, Reznor's vocals are morose and slow, a nice juxtaposition that generates electricity. Reznor's talents don't end with his vocals on this track; the saxophone in the background another of his contributions. The sax is a welcome addition, and it occasionally melts into the guitar line, a clever trick that disorientates and leads the listener to question what they're listening to. Modern society, specifically mainstream media, is increasingly duplicitous… NIN encourage us to question what we hear, and challenge our preconceptions.  It might sound like a leap of faith, but when considering NIN's track history, it's not too much of a stretch to draw this conclusion. The best sounding and most provoking track, it's definitely one to listen to.
Largely, the album maintains positive trajectory, each track a standout number with exciting qualities. However, the album does lose a little intensity as it reaches "I'm Not From This World". It's one of those tracks that will split people down the middle, I'm sure. The entire seven minute run time is slow and steady, heavy piano and the occasional electric flicker don't do enough to pique too much interest, even making the song feel like its complacently plodding along. It feels like it unnecessarily breaks up the album, attempting to diversify the dynamics and mix up the pace. It doesn't quite achieve this, though, and ends up sapping the energy from the latter half of the album.  Others will claim it's a sonic triumph, a soundscape built around the absence of sound, a new perspective on song structure and construction. Each to their own.
Bad Witch is a punchy, gritty project, full of tension and frustration. The instrumentation is loud and brash, but when considered more closely, there is intricacy there, too.  The soundscape is largely industrial and punk, a valve releasing pent up steam, but there are moments of beauty and grace. The entire album feels like a protest, a rejection of the ever-turbulent landscape society is subjected to relentlessly of late. The album is a lament and a challenge; Renzor recently stated on BBC Radio 6 Music "A country we care about feels like its being ripped apart by the fabric, from decency and empathy".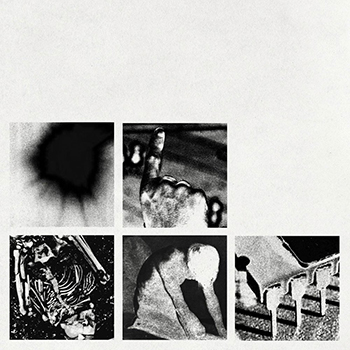 The glaringly obvious issue with the project is its length. Whilst impressive, it feels like it's paced a little awkwardly. It's short and sweet, but ends just a little too soon. At 6 songs, it's half the length of a lot of standard albums, which leaves the listener feeling like they've been a little short changed. It's now NIN's third EP style release in the last few years, leaving listeners yearning for a more fully realised concept. But with the current content being so exciting, it's a little sad there's not just a little more of it.
It's in your face, it's loud, and it's edgy. It's everything we've come to expect from the band and more. It does just enough to keep the format feeling fresh, whilst retaining the best qualities of NIN that fans have grown to love. A triumph by all accounts, get the album turned all the way up at your local Richer Sounds today.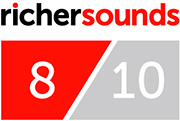 Author: Lewis, Chester store