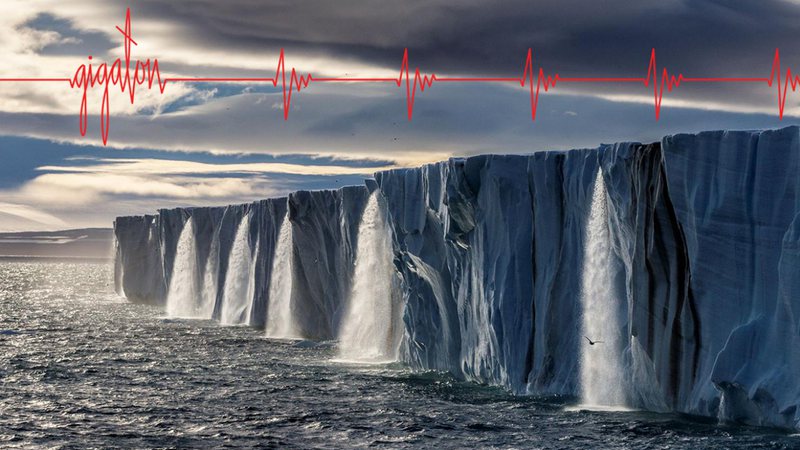 Perennial Kings of Grunge Rock music in the 90s, Pearl Jam are back with their first studio album in 7 years (the longest period between album releases for the band).
A standalone single ("Can't Deny Me") was released back in 2018, but this is still a pronounced gap between albums by anyone's standards. Helmed by Producer Josh Evans (once the band's guitar technician and sound engineer), it sees the band move away from a prolific partnership with Brendan O'Brian (though he does play keyboards on a couple of tracks here) which started when he mixed Pearl Jam's debut album back in 1991 and who went on to also produce several more of their releases.
Running at twelve songs totalling a few minutes short of an hour, Gigaton is my kind of album; not too long, not too short. Things kick off with opener "Who Ever Said", an up-tempo number that chugs away and sets the tone for the start of the album but things really get going with the second single released from Gigaton "Superblood Wolfmoon". Raw, rampant vocals from Eddie Vedder mixed with a dexterous guitar solo from Mike McCready, all backed with the solid rhythm guitar of Stone Gossard combine to a driving, foot-tapping, head-nodding tune that's Pearl Jam at its very best. It's the kind of song that you want on in the car to tap along to on the steering wheel.
If this all sounds a bit familiar, it's because it's classic Pearl Jam. However, it doesn't take long for things to change up with "Dance Of The Clairvoyants" which the band themselves describe as "a perfect storm of experimentation". Deciding to take more of an electronic approach and influence to the music, it evolves the formula of Pearl Jam that we all love but adds an interesting new-wave dimension with the use of drum programming and floating synth line. It's a refreshing and welcome addition to their arsenal and one of the best tunes of the album.
There are other influences too such as the Elbow-esque "Buckle Up", a tender and floating lullaby to early life, plus the Radiohead infused sequenced intro to "Alright". However, even with these observations of differing musical characteristics, the songs are all still undeniably Pearl Jam, just with a little sprinkling of other song-writing methods.
Those looking for a healthy dose of Eddie Vedder solo with an acoustic guitar won't be disappointed to hear "Comes Then Goes". Stripped back to just the frontman and a guitar, it leads the lyrical content to be the focal point of the song such as "Can I try… One last time? / Could all use a saviour from human behaviour sometimes".
What struck me after a few times listening though the whole album is how well balanced the album is between classic and experimental. It's certainly one that grows on you as some tracks which didn't hit the mark straight away gradually made sense when taken as part of the album as a whole. There is the odd occasion where it doesn't quite hit the spot such as the overly long album closer "River Cross" but give the album a chance and a lot of the new ideas become more integral to the overall experience.
After thirty years, you might expect a band of this stature to go stale or to have split up but Pearl Jam show that some bands have plenty of life left in them. All the hallmarks of their previous success remain – the solid and understated partnership between Matt Cameron's drums and Jeff Ament's bass for one – but with a matured confidence and vigour that can only come from enjoying what you do immensely. It's not perfect – the first half is definitely better than the second – but it's a welcome slice of exploration mixed with doing what you do best.
If you've been a fan from the beginning then straight ahead rock songs like "Superblood Wolfman", "Never Destination" and "Quick Escape" will certainly be your highlights. For those who are more eclectic or are dipping a toe into Pearl Jam's catalogue, they'll be a few surprises in terms of song character that you might not be expecting that make this album more appealing than you might have thought. Whether you prefer the traditional or more experimental, here's hoping that the next album comes sooner than seven years!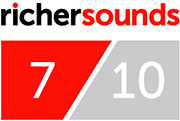 Author: Steve, Bristol store