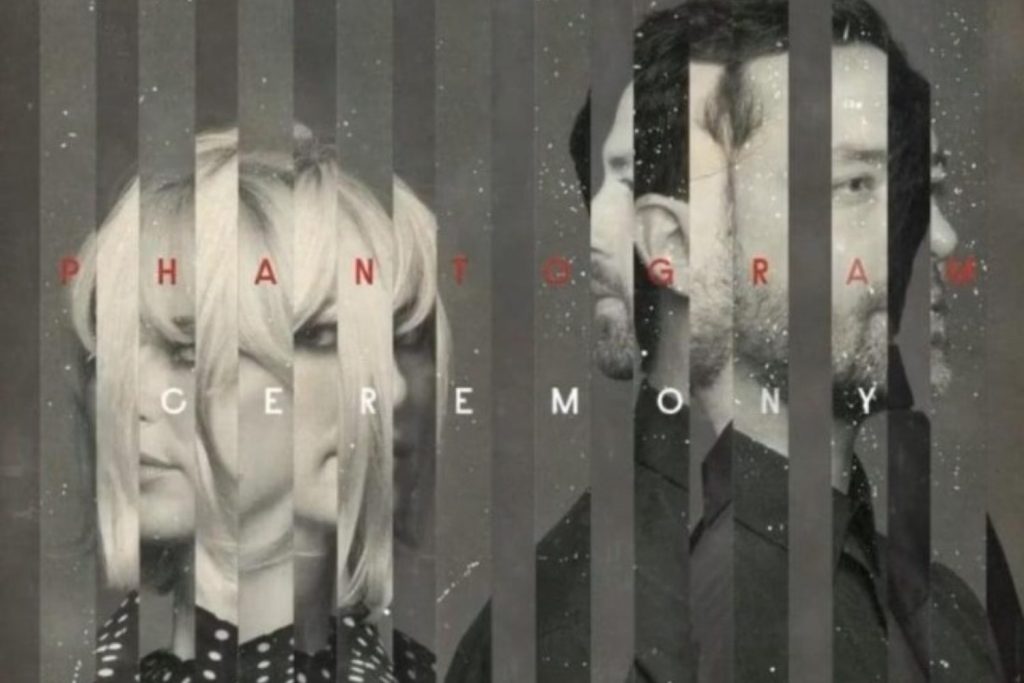 Consisting of Sarah Barthel and Josh Carter, American Duo Phantogram has long teetered on the edge between dark, psychedelic electronica and pop-infused melodic hooks, always managing to tread the line with relative ease.
It's a formula that's worked extremely well for them and has seen their songs featured in various American TV shows as well as on the soundtrack to The Hunger Games: Catching Fire. Billie Eilish is a fan and covered their popular single "You Don't Get Me High Anymore" in 2019 for a session with BBC Radio 1, citing it as one of her favourite songs. Taking a necessary break after the 2016 album Three due to the loss of Barthel's sister, the duo eventually reconvened at a secluded studio in Los Angeles and are now back with another dose of dreamy loops and lyrical musings.
As with previous offerings, Ceremony is to the point with eleven tracks on offer and coming in at fewer than forty minutes long. Other than the album's final song, each track is three and a half minutes long or less which means the payoff of a certain beat or a lyrical melody is pretty immediate. Second track "In A Spiral" is a great example with its nodding drum beat, dramatic samples and huge layered synth. It does also mean though that songs that you want to keep going sometimes feel a little cut off before they get established such as "News Today" which falls just short of reaching the two minute mark. It's a shame as it stands out against the rest of the album by being relatively spacious, using a haunting oscillating vocal line and ethereal floating backing loop that could and should have been explored more.
The majority of Ceremony though is pretty much what you would expect from a Phantogram album; infectious drum loops, dark melodies and brooding lyrics but it feels like they've tried to be a little more accessible and the character of the music has lost an edge because of this. There's a lack of swagger and confidence in some of the song-writing that's been papered over with big samples such as in "Love Me Now". It's not all bad though as songs like "Let Me Down" soon grab you and envelope you in powerful waves of sound that send tingles down the spine. With any music a good pair of headphones or Hi-Fi system lets you get the most out of it and electronica really allows us to feel the richness and power behind the synths and pick out the little effects added in the chorus.
Main singer Barthel is very much on a mission to exorcise the demons of her recent loss but still crafts her words in a philosophical and existential manner. Ranging from the optimistic in "Pedestal" to the melancholic lament of "Glowing", you can't fault the singer for lacking in emotional range. The latter is a showcase of less-is-more as the floating piano and her voice without the distraction of various samples and loops is wonderfully tender.
Ultimately, if someone asked me what I thought Phantogram's new album would be like before I listened to it I wouldn't have been too far off. There's a lot for established fans to enjoy whilst anyone new to the duo will find enough accessibility to be drawn in. Unfortunately though as the album moves on some of the tracks become forgettable and it's a shame though that too many of them feel like a generic Hip Hop drum track that they've written a song over rather than being as individual and hard hitting as you may have expected from the leading tunes on past albums.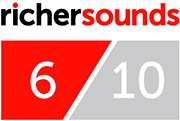 Author: Steve, Bristol store