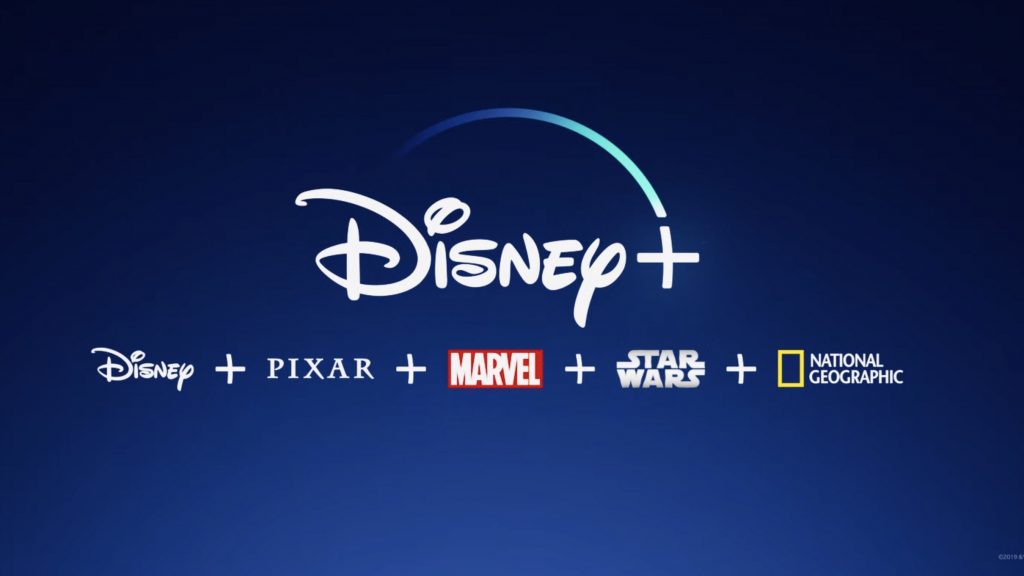 Five long months after its launch in the US, Disney+ has finally arrived to the UK. But is the House of Mouse's streaming service worth your money?
EDIT: Disney has stated: "In light of the concerns expressed by government officials regarding the use of broadband services in this challenging time, we have instituted measures to lower bandwidth utilization, and in some circumstances streaming content in HD and UHD formats, including Dolby Atmos audio, will be limited or unavailable." At the time of writing this article I was getting Dolby Atmos.  I tested the service on multiple movies and set my receiver to decode exactly what was being sent by Disney+ without any upmixing. Perhaps this owes to the "limited" part of the statement, as I was certainly still receiving Atmos. I just went back on to the app now, and I am now only getting DTS 5.1. It seems they have restricted the bandwidth further as it is now definitely unavailable for me also. Hopefully once normal service resumes the full service will be available again!
---
Right from the off, Disney+ entices new subscribers with a very tempting pricing model. At £5.99 a month, or £59.99 for a year (at the time of writing), the service is notably cheaper than rivals Netflix (its non-4K, standard model costing £8.99 a month) and Amazon Prime (£79.99 for a year). With a wide variety of movies and shows available in 4K HDR10, and others even in Dolby Vision and Dolby Atmos, the deal is sweetened by being at no extra charge, unlike Netflix's premium £11.99 4K membership. But is the available content substantial enough for these premium formats?
The quick answer is yes, absolutely so. Featuring the breadth of Disney's catalogue, Disney+ unites Classic Disney, Pixar, Marvel, Star Wars, and National Geographic all under one umbrella, with a few 20th Century Pictures (formally Fox) additions thrown in for good measure. Through a nicely laid out user interface that separates the different studios, collections and genres, fans can go from as early as 1928's Steamboat Willie, through to 90's TV favourites like That's So Raven, up to 2019's Toy Story 4. There is even a great attempt to preserve the much older content and a bravery not to censor, showing it as originally depicted, simply warning that "this programme is presented as originally created. It may contain outdated cultural depictions." Even more uniquely, Disney+ also contains 'special features' on some of its content – a relic of physical media that I still love and was worried would disappear after the move to streaming. All movies in the Marvel Cinematic Universe (MCU), for example, have gag reels, featurettes and deleted scenes. What's more, the service offers original content with new shows and movies promised each month, currently featuring the acclaimed new Star Wars show The Mandalorian, Kristen Bell's reality musical series Encore!, and the explains-itself-title The World According to Jeff Goldblum. Topping the variety off is the content previously owned by 20th Century Fox, such as X-Men (and its 90s cartoon series!), The Ice Age franchise, Avatar, and, stunningly, the entire 30+ year history of The Simpsons. It must be noted though, the latter is bizarrely presented in a 16:9 aspect ratio, not its usual 4:3, which looks terrible and ruins a lot of visual jokes (Disney has promised a fix coming later this year).
Some of this content is presented in newly minted formats exclusive (for now) to Disney+: the entire Star Wars film series, not yet available on 4K Blu-Ray, gets a gorgeous uplift to both 4K Dolby Vision and Dolby Atmos (though, classic fans beware, the Original Trilogy is derived from the loathed Blu-Ray 'Special Edition' cuts). The same goes for the Pirates of the Caribbean series, which also gets a new 4K treatment not seen anywhere else, and it looks absolutely spectacular. Older, lesser known classics such as The Black Cauldron are given a 4K facelift, and even the likes of the Kim Possible Movie: So The Drama gets its first HD treatment. Audibly too, across the board, dialogue is crisp and surrounding audio is consistently great, despite some reported issues, but more on that a bit later.
To do a full spec test, I put on Marvel's first Avengers film, presented in 4K Dolby Vision and Dolby
Atmos. This was tested through a 55" LG B7 OLED, using the LG Disney+ app, with the Yamaha RX-A660 AV Receiver and 5.1.2 speaker set up. With its screen-filling 1.85:1 aspect ratio, The Avengers' image was fantastic. From the glowing blues of Loki's entrance to the dark ambers of Bruce Banner's Kolkata hideout, the contrast and colour spectrum is afforded a fullness by Dolby Vision. Bandwidth is being purposefully restricted at the moment by Disney to help prevent unnecessary network overload due to the Coronavirus emergency, and as such, the detail derived from the film's 4K conversion is not quite as sharp as the 4K Blu-Ray, which I directly compared the stream to. The image overall is a bit fuller and more textured on the 4K Blu-Ray, but the film looks just as lively and eye-catching here.
As for the aforementioned audio issues, there have been a number of reports online that Disney Plus
is not outputting Dolby Atmos when it claims to, so I decided to investigate and put on The Avengers'
climactic battle in New York. Indeed, no matter what I did with my receiver, the Disney Plus LG app
was apparently only outputting at 5.1 Dolby Digital+, according to the signal input info on my receiver. This was strange, as I could hear height audio coming through my Atmos speakers, with the villains' spaceships whizzing overhead, while distant screams and explosions could be heard in my rear speakers. These same sounds also came from the Atmos enabled 4K Blu-Ray. It seemed, then, that it wasn't so much that Disney Plus wasn't outputting Atmos, but that the app wasn't sending the data down to my receiver's display to confirm it was doing so. I dug further and tested it on the Xbox One app, and happily found no such issue. The audio sounded the same, Atmos was definitely playing, but this time my receiver displayed that it was, too. I have to come to the conclusion that the LG app is at fault in how it transmits the input data to the receiver. It's an annoying error, but as I said, the sound is still there. Nevertheless, it's an error that Disney and LG should work to fix soon to prevent any more confusion.
While the service is definitely impressive so far, it is clear that Disney+ is not without its issues at launch. The app itself frequently froze and crashed for me, though perhaps this is just teething pains on the LG TV app, as thankfully this problem didn't persist on Xbox One. It would also be good to see a refinement to the 'Explore' collections available under 'Search' ('Star Wars: The Skywalker Saga' and 'Darth Vader' are featured collections, but neither the MCU nor Pixar have collections that list their films in order). Missing content, though, is perhaps the most notable problem. The Incredible Hulk and Tom Holland's two Spider-Man films Homecoming and Far From Home were co-productions with other studios, so they can't be on the service, leaving Disney Plus' MCU collection incomplete. More disputable though is Disney's release strategy for The Mandalorian and the new, exclusive final season of Star Wars: The Clone Wars. Despite people in the UK acquiring these shows through, ahem, "alternative" means already, Disney has only released the first two episodes of Mandalorian and Clone Wars' final season, with plans to release weekly. Most likely, this is so the shows aren't binged in the one-week free trial Disney offers to newcomers. This is sneaky, and rather bitter on the company's part to those who have patiently waited many months for an official release.
Some nostalgic classics, like my favourite childhood show Recess, also have only three of its six seasons uploaded, seemingly for no apparent reason. Perhaps this is also for subscriber longevity, as
there are some shows and movies totally missing at the time of writing. Favourites like Buzz Lightyear of Star Command, Emperor's New School, The House of Mouse, several Muppets shows, Amy Adams' Enchanted, Malcolm in the Middle, Filmore! and the original Star Wars: Clone Wars are, to name a few, all oddly absent. Some content is even out of order – Phineas and Ferb and Lizzie McGuire have some bizarre episode order rejigs, and Star Wars: The Clone Wars, which was infamously aired out of order, misses its chance to correct the mishap that renders a lot of its plots scrambled.
The biggest issue facing Disney Plus, however, is that a lot of it is currently riding on nostalgia. Disney manufactured this themselves by not releasing so many shows for home video and keeping them locked up in their notorious 'Vault'. Once the initial rush of being able to watch Return to Oz or Phineas and Ferb again wears off, the service will need something new. It runs the risk of losing audience interest in the variety of new programming; hampered in ways by the Disney label, it can't have anything rated above a '12', meaning Netflix and Amazon have the upper hand here. Even their own shows, like the former Netflix-Marvel shows such as Daredevil, won't be able to find a new home here due to their adult nature. Older viewers may return more frequently to the variety offered by other services. Perhaps releasing the Disney owned Hulu service in the UK, and making it part of the package, will alleviate this in time.
As it stands, though, Disney+ still offers fantastic value for money at launch. I am confident a lot of its technical flaws will be resolved very soon, and that some of its pesky release scheduling and absent content will be filled out in the coming months. Without the risk of expiring licenses, Disney is at an advantage to the other services in that it can keep adding to its roster, rather than remove and recycle like Netflix and Amazon have to. I eagerly await the release of more exclusive content, like the upcoming Marvel shows The Falcon and Winter Soldier and the animated series What If? I am also confident that, thanks to a clear dedication to the highest visual and audio presentation formats available, all content on the service will look and sound spectacular. If you are a fan of Disney's vast catalogue, and are willing to forgive a few temporary faults, I can guarantee that Disney+ will feel worthy of your investment.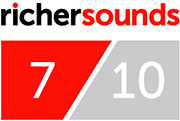 Note: There's also a show on the service called Gravity Falls. It's a short, two season cartoon from a
few years back, and it's one of the best television series ever made. It's on Disney Plus in its entirety,
and it's worth a subscription itself!
Author: Tom, Chelsea store