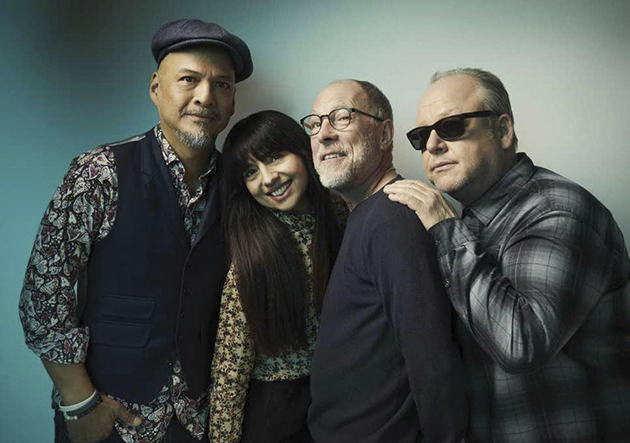 A truly legendary band returns once again…
Pixies return with Beneath The Eyrie, their seventh full length album and third since reforming in 2003 and eventually resuming their recording career over 10 years later in 2014. A criticism they've had is that they've not been able to scale the heights of their early recordings, and I think this is unfair, the band are different people now, twice as old as they were then, with different life priorities which is obviously going to come through in their art. In fact, the female bassist, Paz Lenchantin is a different person altogether, the legendary Kim Deal having left the band before comeback album Indie Cindy. Plus, let's not forget that second album Doolittle is an all-time American alternative rock/indie classic that very few albums have bettered it since its 1989 release.
Besides, as current artists Pixies are still up there, making consistently good albums that sometimes touch greatness but never waver on quality. My copy of this album is the sumptuously packed box edition, including CD, clear vinyl LP, 7" single, large lyric art book and a second clear vinyl LP of 9 album demos of songs that didn't make the final track listing (more on that later). There is more mature, melodic sound than earlier albums, yet still lyrically oblique as ever. "The the Arms of Mrs. Mark of Cain" has a shimmering guitar motif over a driving beat. The mark of Cain is of biblical roots, conveying a curse or marking of shame, and here possibly referring the Hollywood industry. It's an evenly paced opener without ever getting truly uproarious. Unlike "Graveyard Hill", the lead single from the album. A classic Pixies bass-driven song with guitar jarring in whenever it wants too, some great screaming backing vocals and sung from the perspective of a witch's human sacrifice.
Other lead single "Catfish Kate" follows hot on its heels in a similar vein but housing a gloriously melodic chorus. Vocally one of the Pixies' tamer offerings in that it is purely sung rather than wrung out through the larynx whilst managing the be the more classic of the two lead of tracks. "This is My Fate" has a slightly uncharacteristic fairground feel to it, I'm not sure of the story it tells but it holds my interest as it takes place at a Borax Mine in the Death Valley–I visited such a place last year. The song however, with its slightly comical vibe and percussion feels ultimately unfulfilling.
"Ready for Love" follows, poppy without the comedic elements, but still basically slight though well performed. "Silver Bullet" offers a dark cowboy song, another tale of a condemned man that offers some classic Pixies vibe in between its sections. "Long Rider" is a great ham-fisted pulsing song with a nice middle section. I think it's about American art and the historical relevance of certain periods, but who knows? What it is about though, is great American Indie Rock. "Los Surfer Muertos" is a pleasant Lenchantin voiced interlude, then "St. Nazaire" rides in on proper surf riffs and delightfully hoarse Black Francis vocal. It feels like a pretty dark song set in a western coast French city. My favourite moment on the album so far.
"Bird of Prey" ignites the closing chapter of the album, a sweet little melodic almost rock/skiffle track though of course lyrically there's not too much sweetness. "Daniel Boone" is possibly a Pixies eco song in the same vein as "Monkey Gone to Heaven" though a bit lighter in touch and concerning itself with the coral bleaching along the world's great reefs. 'Death Horizon' rounds the album off with more ecological concern regarding global warming, and another slight strummed melodic ride. The album is good if not great, but let's be honest, I struggle to find young bands that cut the mustard like this whilst tackling some of the planet's big problems. But then I'm getting old, maybe that's why I prefer hearing older people singing of such things.
As for the deluxe offerings, the 7" single merely offers "Graveyard Hill" and "Catfish Kate" again. My copy remains unopened. The bonus LP though is much more interesting. Nine relatively brief, quick fire tracks that find the band relaxed and working through things. It's not underproduced and has a bit more spontaneity than the main album, being more diverse lyrically though less defined. It's a pity these songs are locked only to the vinyl on the pricey edition of the album. Fans will want to hear them (I know, it's 2019, they're probably already out there on the web…). The songs are just as disciplined but have a more natural vibe on them. It's a great bonus.
So, Beneath The Eyrie certainly does not diminish the Pixies legacy wise, but I can't see it reeling them in many new fans. I like it though, and I hope they carry on making new music for a bit longer yet.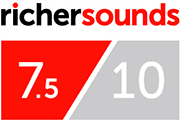 Author: Ian, Romford store