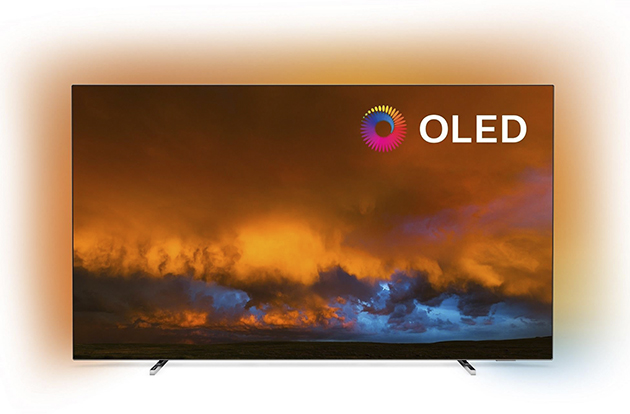 Philips has a great option for those looking to step into the world of OLED…
Recent years have seen a stunning advance in picture quality. Technologies such as OLED and QLED have led the way in delivering better than ever images at more and more competitive prices. This means that when it comes to the release of a new OLED TV we sit up and take note.
Philips are a relatively new entry to the OLED market but have caused quite a splash with previous models winning several awards for 'value for money' and overall quality. To capitalise on this momentum, Philips have launched the OLED804 range, which promises to provide better than ever picture quality thanks to its new P5 Pro processor. It's an exciting promise that we're eager to explore.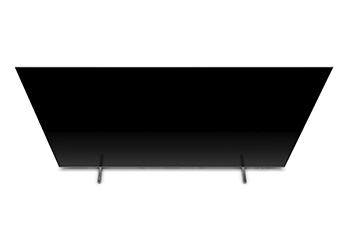 Coming in both 55″ and 65″ screen sizes, the OLED804's most stunning feature is the Ambilight system which Philips has included in almost all their televisions this year. This is an array of LEDS surrounding three sides of the set which change colour to match what's on screen. The idea being that they enhance the perceived size of the image and give more of a cinema effect. While is sounds like a gimmick, it delivers a very impressive effect when near a wall.  You can also tune it into your existing Philips Hue bulbs for even great integration. Once we've unboxed our review set, the first thing we're struck by is the minimalist design. All OLED screens are super slim when compared to most regular panels, but this is stunning. There is a real premium feel to the combination of super slim panel and metallic feet sat underneath for support.  The feet appear to be no more than a centimetre or two wide, so they tuck away nicely when viewed from the front. It all adds up to create a beautifully sleek design.
The big change for this year is the inclusion of both HDR10+ and Dolby Vision. These are the two competing formats of High Dynamic Range (HDR). What these formats allow is frame by frame adjustment for the best possible picture quality. Netflix and Amazon use these formats so having both available means you're not missing out whatever you choose to watch. Philips join Panasonic as one of the only brands to allow both. It's a 'best of both worlds' scenario.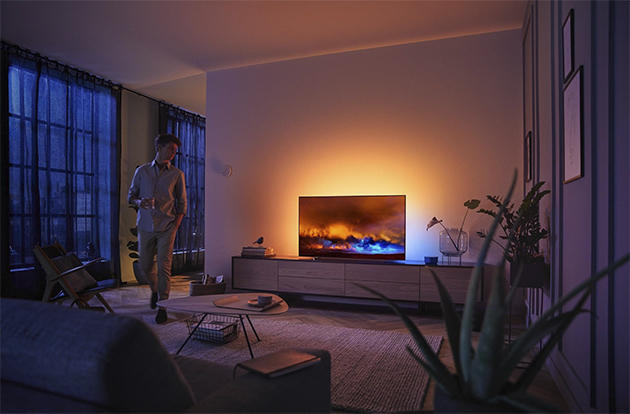 The other improvement is the new P5 Pro processor for the best possible picture quality on less than native resolutions. This is most apparent when watching broadcast television. This can be either HD or even stand definition depending on the channel and it's important that the Philips 804 can handle the challenge of upscaling this content for the 4K native picture of the 804. We're glad to report that the P5 Pro lives up to the task. It produces beautifully crisp images with little to no noise to create blur on the edges of objects. While it's not as draw dropping as native 4K content it still looks incredible.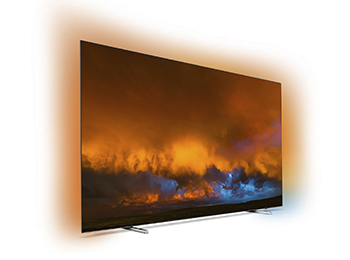 Of course, your ability to access the best possible picture is dependant on the app selection on your chosen television. Philips doesn't have its own software for smart TVs so relies on Google's Android TV. This has improved significantly over the last year or so and now stands as one of the best platforms available. Integration is good with other Android devices and it even includes a Chromecast in the TV for easy mirroring. It also enables Google Assistant voice control. Altogether, it's a great piece of software which is fast and responsive.
To summarise, Philips have done a fantastic job making the OLED804 stand out from the crowd. With features like Ambilight and the P5 Pro processor the 804 sets itself apart. Even little things like the inclusion of a full qwerty keyboard on the back of the remote for easy typing show a well thought through product. To find out if the Philips OLED804 could be the TV for you, why not pop into your local Richer Sounds store today?
Learn more about the Philips OLED804 TV range.
Author: Robert, Brighton store