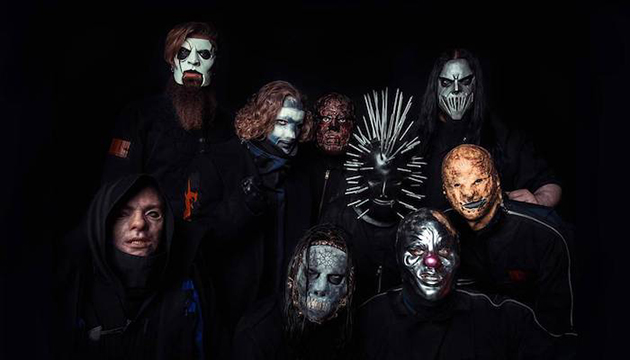 Iowa's band of mask-adorning, stadium-filling, heavy metal lords Slipknot are firmly reinstating their grip on the heavy metal throne with latest release We Are Not Your Kind.
After five years of touring sell-out arena shows and headlining some of the biggest rock and metal festivals around the world, Slipknot finally get to releasing a fresh and rejuvenated album that packs some serious punches. In the wake of their release of .5: The Gray Chapter and tragic death of founder and bass player Paul Gray, Slipknot's future was a little uncertain. Having already claimed a seat at the heavy metal royalty round table (with iconic and metal benchmark albums such as 1999's Slipknot and 2001's follow-up Iowa – as well as having one of the most spectacular live performances that one can experience), Slipknot could have quite easily hung up their boots for good. But if any fan of "The Nine" (referring to the nine members of the band) is worth their salt, they knew this was most certainly not the case.
Determination, resilience and passion are three words you can easily connect with when listening to any Slipknot song; these key elements are even more prevalent in their latest effort. This ethos proves most noticeable in huge, powerful choruses such as in popular single "Unsainted" and punchy, driving riffs as heard in "Nero Forte" and "Orphan". These qualities have helped define Slipknot over the years and they continue to pull it off stylistically here. These songs feel firmly rooted in Slipknot's impressive back catalogue and will surely be fan favourites for a while to come.
Creativity is one of the album's strongest accolades; there are so many small details and intricacies that really stand this album out from its predecessors. One song in particular called "Spiders" showcases this incredibly well. This song has a lot of small, constantly moving and evolving parts (much like how a spider walks, perhaps), that it will take you a few listens to really nail down the full extent of what it has to offer. Another stand out track is "My Pain" which manages to conjure an eerie, chilling, yet beautiful sound that will make you stop whatever you may be doing and give it your full attention. Shawn Crahan (also known as 'Clown' due to his choice of mask) plays a huge role in Slipknot's image and musical personality; he has had an incredible impact on this album and the partnership with DJ Sid Wilson and sampler/keyboardist Craig Jones has produced some incredible soundscapes and atmospherics that give this record a unique character.
We Are Not Your Kind manages to blend the styles of all of its predecessors and inject new life and energy to the whole package which will please long-time fans. There is also plenty of room for newcomers to dive in and experience Slipknot at their new peak and enjoy the catchy choruses on display here. Vocalist and metal icon Corey Taylor delivers excellent vocals throughout, even throwing some surprises in with some different vocal techniques which work incredibly well. Still fairly new in the life span of Slipknot, bassist Alessandro Venturella and drummer Jay Weinberg seem to fit in perfectly with their tone, character and live performances. Also, long-time guitarists Mick Thomson and Jim Root have crafted excellent riffs and provided masterful playing through the entire record. With all of these combined efforts they have created something truly special.
Various reports are pre-empting that Slipknot will jump to the number 1 spot on album charts – toppling even Ed Sheeran; this would be a huge achievement for metal and rock music and is a clear indicator of the quality of this album. Slipknot are back in full force – and they are likely not going to stop now!
Slipknot are touring the UK next year with dates to be announced soon, so grab yourself a ticket and witness the phenomenal live show. If you can't quite make the tour, come and see us in your local Richer Sounds and we will happily help you annoy your neighbours by guiding you to a perfect system for heavy metal and all things rock and roll.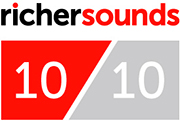 Author: Matt, Solihull store