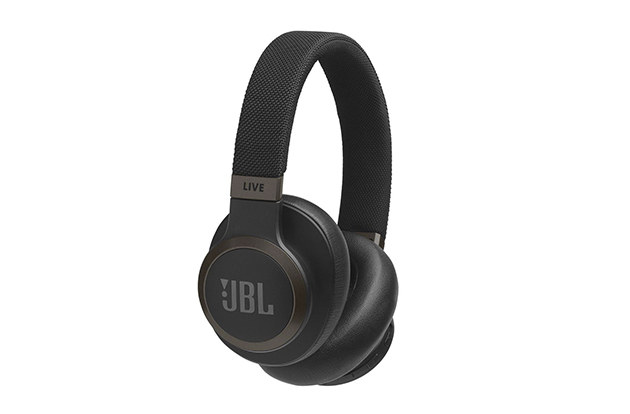 JBL delivers a stellar pair of wireless noise-cancelling performers.
75 years on from the founding of JBL, the company (now a subsidiary of Samsung) is frequently associated with excellent value equipment for audiophiles. Whether it's their incredibly popular range of handy Bluetooth speakers or the various soundbars on offer, they've always got something suitable for your needs. Under the microscope today are the Live 650BTNC headphones, a pair of cans that feature Bluetooth connectivity, Active Noise-Cancelling and compatibility with Google Assistant and Amazon Alexa.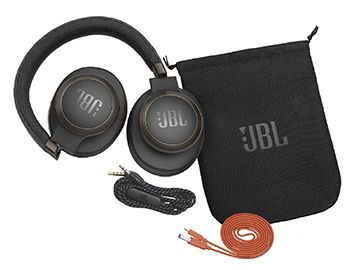 It's a pretty competitive market these days with giants such as Sennheiser, AKG and Sony all offering similar products so the compatibility for voice control is very welcome. In the box you'll find a travel pouch for protecting the headphones, a detachable analogue cable for wired connection and a micro-USB cable for charging the battery.
When taken out of the box the JBLs give a good first impression of style and build quality with their squishy looking ear pads and woven fabric finish on the headband. The plastic housing doesn't look too cheap and the JBL logo on the top of the headband is a nice touch too. The right-hand side earpiece is where you'll find controls for toggling Bluetooth and Noise Cancelling as well as volume control and multi-functions for playing/pausing music, skipping tracks and answering phone calls. The left-hand earpiece however responds to touch control to trigger voice commands and can also tell you what notifications you have when you've properly synced the headphones to your mobile device.
Diving straight in we kick things off with "Too Much" by Carly Rae Jepsen and the Live 650BTNC certainly don't hold back on bass. The electronic drumbeat and sweeping synths are thick and full-bodied but manage to stop just short of muddiness and never overpower the rest of the music or her silky vocals. Looking for a bit more "snap" to the high frequencies we try out "Unfolding" by British Drum and Bass producer Etherwood and although it's not the crispest character, the JBLs certainly aren't dull. This is certainly a good start and shows that if you're looking at generally listening to pop music or contemporary genres such as this you'll get a weighty and balanced sound that certainly isn't going to be brash or harsh on the ears.
When trying out some more organic material such as "My Love Will Never Die" by Hozier, they show that subtlety and scale are available too. This more mellow tune also shows that the noise cancelling is pretty effective too as it blocked out the standard background noise of Radio Paradise playing on the shop floor of our Bristol shop. The quoted battery life is 30 hours with the Noise Cancelling turned on and 20 hours if Bluetooth is enabled too which, if even vaguely accurate, is pretty reasonable.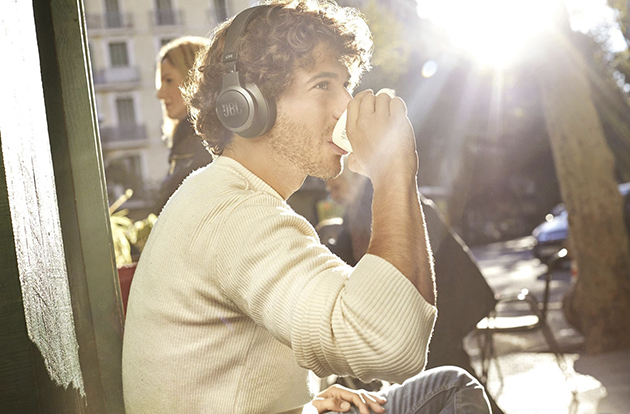 Whilst most headphones with in-built microphone will allow you to use your mobile's voice assistant, they won't alert you to notifications like the JBLs can. Tapping and releasing the left hand earpiece will let you know what time it is, what messages are still unread and what appointments are in your Google calendar. In fact, halfway through testing out the Live 650BTNC a pleasant voice let me know that I had a new WhatsApp message and from which specific group chat it came from. It also reminded me about the wedding I was due to attend later on in the evening so all in all this looks like a very interesting feature, especially if you're prone to not always reading messages straight away.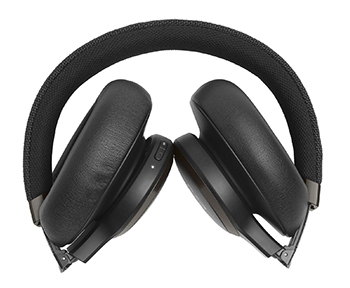 On the practical front the Live 650BTNC score well too. The earpieces rotate for more comfort when hanging around the neck and they fold in to fit in their carrying pouch. The included analogue cable is better than your average thin silicone affair and has woven protection around for durability which when taken with the build quality of the cans themselves gives a good impression of value for money.
Although these JBLs aren't the airiest or spacious sounding, they will give you a good thump to bass-heavy tracks and won't tire your ears out on extending listening. It's also worth mentioning that JBL have an app that can be downloaded to iOS or Android devices and you can tweak the EQ to your heart's desire if you decide you want a different character of sound.
All these features as well as good build and design mean that they should be checked out by anyone who's looking at a smart pair of headphones that aren't going to break the bank. As ever, if you like the sound of what you're reading, make sure you contact your local Richer Sounds to arrange to hear them for yourself.
Click here to learn more about the Live 650BTNC headphones
Author: Steve, Bristol store