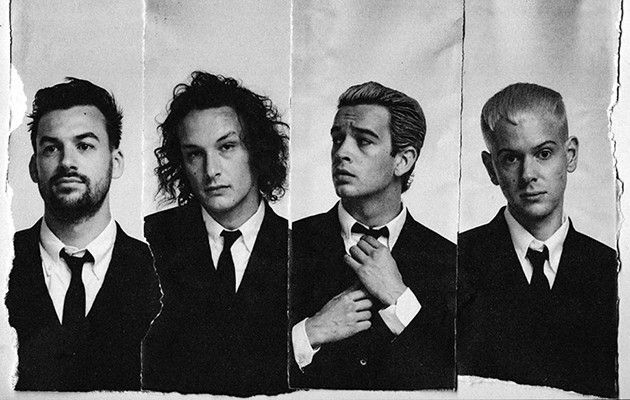 With the release of their third studio album, The 1975 have moved into uncharted territory with influences from RnB and jazz backgrounds to complement their traditional synth pop sound. The question is, how far has this been a success, and have they still retained their skill for a turn of phrase. Read on to find out what we thought of their new album A Brief Enquiry Into Online Relationships.
The 1975 are a band from Manchester who began touring around the year 2002 having formed during their school days. They started out playing punk songs before breaking out to record their own sound. Their self-titled debut album arrived in 2013 bringing hits such as "Chocolate" and "Sex". Their real breakout moment came with the release of their second album I Like It When You Sleep, For You Are So Beautiful Yet So Unaware Of It. The album hit number one in both the UK and US, bringing them a truly international audience. No pressure for album number three…
A Brief Inquiry begins with quite a traditional sound from The 1975. Vocalist Matt Healy's lyrics breaking the silence on the opener "The 1975", giving the track a punky tone to it. It reminded us a lot of the sharp changes in a Pixies song. It works well for this opener, reminding the listener what The 1975 can do. One of the most impressive things about this somewhat experimental album is the sheer ambition of the styles at play here. The 1975 have always talked about their strong influences from Black American music and that comes through strongly here. On tracks such as "Petrichor" the RnB influences come through strongly to create a classic dance anthem. We're sure there are already plenty of remixes just around the corner.
However, RnB isn't the only influence on this album with a combination of vocal choirs and a jazz influence on the song "Be My Mistake". The track charts the difficulty with long term relationships and the toxicity that can creep in and poison things. All of these layers are stacked on top of a toe-tapping, offbeat bass line.
The 1975 have always been known for their mix of upbeat sounds with dark subject matter and lyrics. There is an honesty to their work and we're glad to say they don't disappoint here. They touch on subjects as diverse as the wasted youth of unconfident teenagers to the impact of guns and violence in America. There are swipes at the controversial, attention grabbing behaviour of Donald Trump and a track dedicated to the woman who stayed opposite Healy in rehab.
Healy's battle with drugs and drink are to the fore here and the contrast throughout the album of his wider societal commentary and then deeply personal lyrical content strikes a emotional tone. He isn't afraid to turn his blame on himself and has set out to write this into the album. In fact, biggest hit "It's Not Living If It's Not With You" was written about his constant battle with heroin addiction and it's relentless grip on him. This is camouflaged into an upbeat dance track made to sound like a man's fight with love. Wonderfully deep.
We were happy to see what a fantastic job The 1975 have done with the difficult third album. Experimenting with themes and styles that haven't always been their first choice. The inclusion of the jazz piano track 'Mine' was a particular highlight for us. Dedicated to the late John Coltrane, listen out for the last recording of the great Roy Hargrove providing a trumpet solo.
It's impossible not to recommend A Brief Inquiry Into Online Relationships to all and sundry because it's a fantastically broad album which touching on the themes which effect many twenty-somethings such as loneliness and the addition of the internet. We heartily suggest sitting down to explore a wonderful album in its entirety if you get the chance. Pop down to your local Richer Sounds store today to hear it at its best.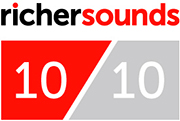 Author: Robert, Brighton store