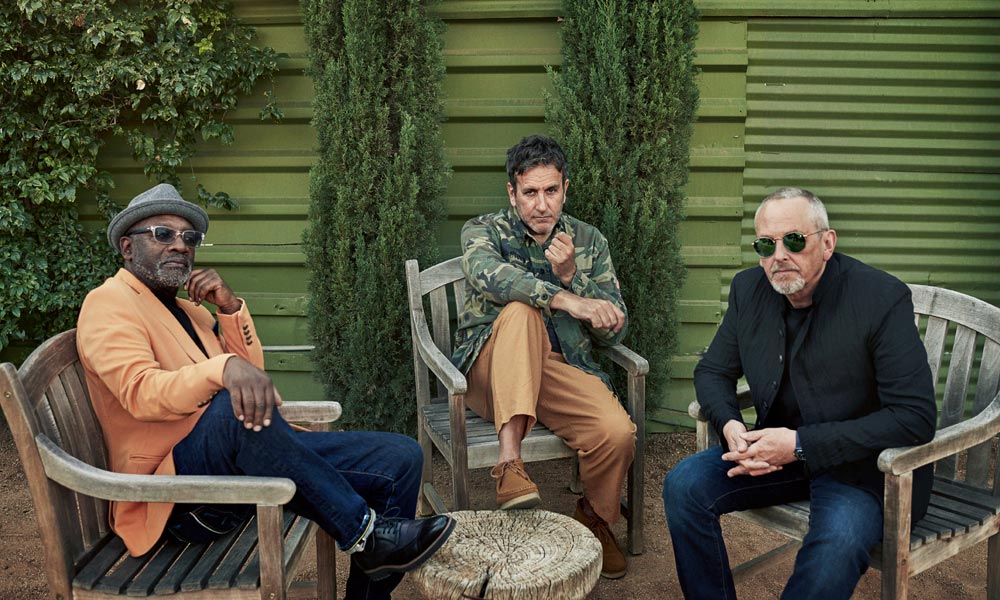 Let's do a few Specials facts: It's been forty years since the debut Specials album was released and 39 years since one was issued featuring vocalist Terry Hall. It's not their fourth album but their eighth, as a Specials line-up released three cover albums and one album of originals between 1996 and 2001, though involving neither Hall or previous founder/leader, Jerry Dammers. Dammers has not been involved in the band since they reformed with Hall in 2008 either. Encore is the first Specials album to make Number One (in the UK).
Encore has three cover songs on the record. Opener "Black Skinned Blue-Eyed Boys" was written by Eddy Grant and released by his group The Equals and is a funky call for the people of the world to unite, no matter creed or especially colour. Sadly, all these years after the song's composition, racism is still an issue in society, sport, politics and many other walks of life, and sadly an issue that the Specials have always addressed right from their multi-cultural early hit-laced phase that the world has still failed to resolve. So essentially The Specials' message is as relevant in the modern world as it ever was, perhaps this is partly why this album has resonated so much with fans in 2019. "The Lunatics" was originally released by the group Fun Boy Three, which featured three former members of The Specials. It was for a while the mooted followup to number one single "Ghost Town" and so deserves its place in the Specials song roster. This version shows what a deserving follow up it would have been, not much different from the original hit but just a little more 'Special(s)'. The Valentine's "Blam Blam Fever" (previously released on one of the forgotten Specials cover albums) is an ear worm of the highest order, a bouncy reggae/pop track tackling the issue of gun crime in Jamaica and smartly updated with a final verse referencing todays USA gun issues.
There are also three spoken word songs. 'BLM' relates the strife of those arriving in the UK via The Windrush and similar vessels right through to problems in modern America via Lynval Golding's own life experiences. Following on a similar musical vein from the funky opening track it hints at quite a different Specials sound, but the band's brand of Ska is prevalent over the rest of the LP. '10 Commandments' is a reply song to Prince Buster's 'Ten Commandments of Man', a misogynistic reggae hit from 1967. Guest vocalist Saffiyah Khan (the activist and model who memorably faced down an EDL member at a rally in Birmingham) is forceful and direct and the song is fine addition to another Specials long standing cause. And Terry Hall covers his and many others battles with depression on 'The Life and Times of a Man Called Depression' with style and dignity.
The remaining four musical originals perhaps pack less punch overall than the monologue songs. 'Vote For Me' is classic Specials zeroing on the hypocrisy of modern politics and fake promises and leans on the echoes of 'Ghost Town' very nicely. 'Breaking Point' is a sort of ska vs Laurel and Hardy moment of brilliance, it's jaunty comical beat and musicality are at odds with its message of society snapping. 'Embarrassed By You' tries to address today's younger generations' hoodie and knife/crime culture but for me is lyrically just a little hackneyed, not quite working, but only not quite, as despite these feelings I still love the track. Closer 'We Sell Hope' is a trance Massive Attack type track whose message closes the album on exactly the same note as the opener begins it. Whether or not in another 40 years the world will be racially and in doctrine united remains to be seen but one can only hope.
There is a 'Deluxe' edition of the album available with a fine – mainly hits based – live collection on disc 2. It closes with a wonderfully dry and droll version of John Barry and Hal David's Bond moment 'We Have All the Time in the World'. But the main event is the triumphant return, a deserved number one. I hope that as the title suggests it might not be a final word from the group, if their intent can be honed and focussed, they can come up with something truly remarkable. For now, this will do very nicely indeed.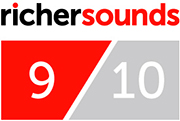 Author: Ian, Romford store