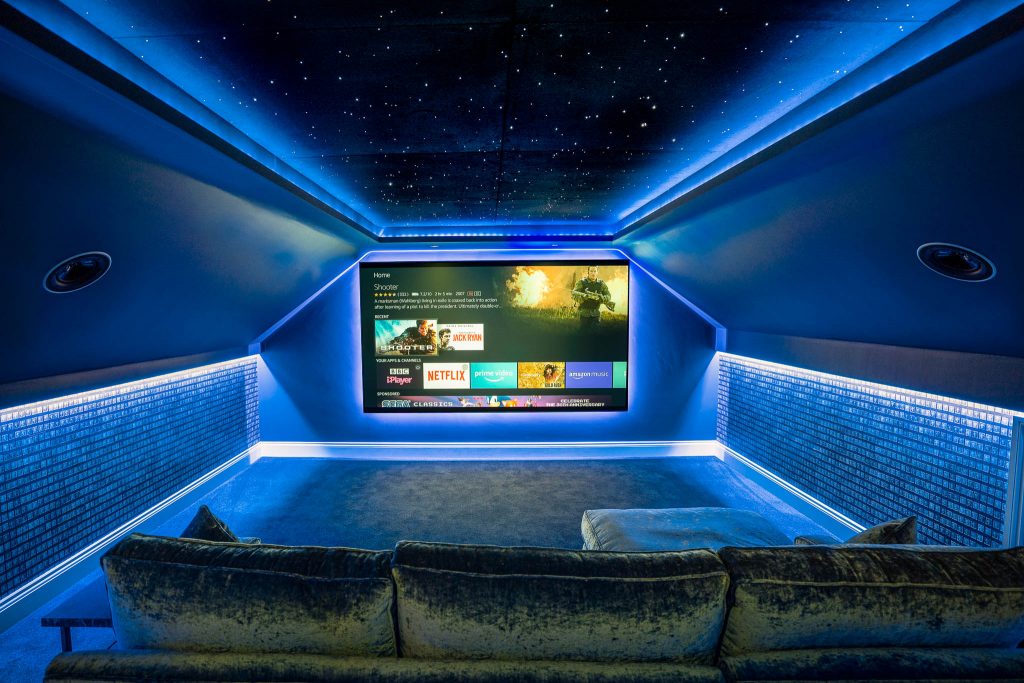 Are you a movie fanatic that's always dreamed of having your own cinema in your home but don't know where to start? Or maybe you know what you're after but have some unique obstacles standing in the way of experiencing movies to the fullest? Turning to custom-built home cinema might just be the move for you!
The near-endless amount of options when it comes to home cinema equipment is enough to make anyone's head spin. Do you want a big TV or does a projector and screen make more sense? What kind of speakers? How about lighting? With so many choices, it's hard to know where to even start your research.
That's why working with our in-store colleagues makes so much sense. They go through hours of training each week to stay up to speed on all the latest tech so you don't have to, and can make suggestions on the best options to fit your specific wants and needs. You needn't have any prior tech knowledge, just a general idea of what you want and we can start from there.
It's getting rarer to see these days, but there are still some cases where certain bits of kit won't work as well as they do with others. Bringing an expert on board will ensure that your whole system works together in perfect harmony.
What if you have a less-than-ideal space available for you home cinema area? Odd angles, misshapen rooms, shelving and storage can feel like a hindrance, but with proper planning and the right know how, most any space can be maximised to deliver great results.
Maybe you have the space, but don't wish to have it cluttered by extra boxes and wires? Not a problem. With decades of install experience, we have slick solutions that can keep everything hidden from sight, from tasteful furniture all the way to custom screens that can roll up and away into your ceiling at the press of a button!
Speaking of installations, we have a number of skilled technicians, installers and tradespeople across the UK whose work we trust and stand behind. These folks are true craftspeople who know the products we stock and the best way to fit them into your space.
We're not the type to simply hand you the keys and walk away without showing you how to drive. Once we're all done, we'll walk you through how everything works and won't leave until you're fully comfortable with your new equipment. However, should you have any further questions, your local Richer Sounds store will be more than happy to help.
If you're preparing to embark on your custom home theatre journey you can find all the information on our website. We're ready when you are!