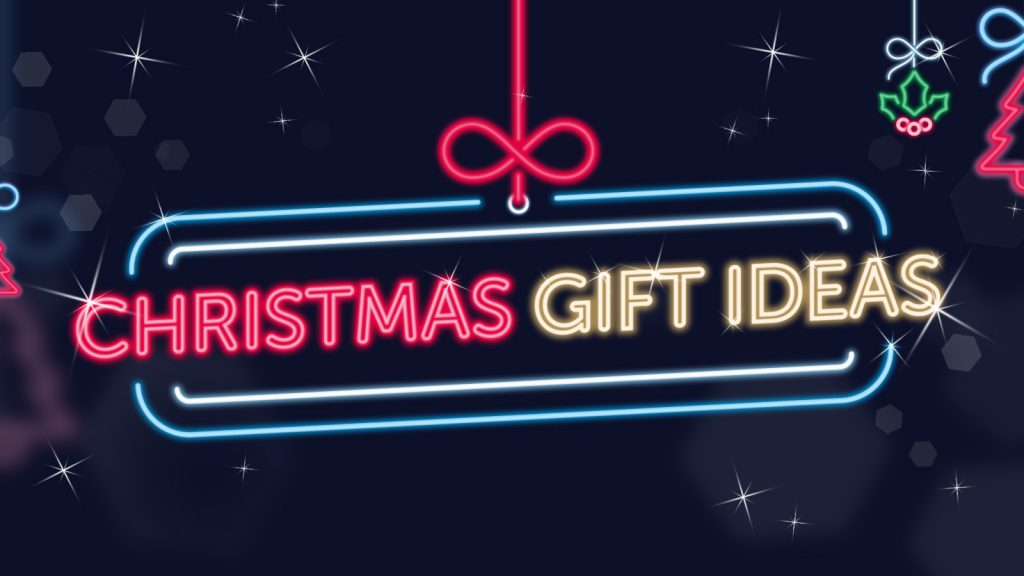 With the festive season in full swing, we've put together a list of Christmas gift ideas for family and friends to suit everyone (or yourself).
Music on the move
Grado SR80x On Ear Headphones
Constantly evolved over the past thirty years, these multi-award winning Grado headphones sound just as good today as they always have. Putting it simply, if you want the very best headphone sound for under £100, these are the ones for you. Hand-built in Brooklyn, these iconic headphones are more comfortable than before but just as tough as ever. Ideal for use at home or on the move, they make a number one gift choice for any music lover. Shop the Grado SR80x now.
Denon AH-C830NCW In Ear Headphones
Having been in the audio business since 1910, there are very few companies with more experience than Denon. You can hear that experience in every note from these premium in-ear headphones. As well as superior sound quality, you also get Active Noise Cancellation (ANC). This cuts out background noise, making these the perfect gift for any music lover that regularly travels by train, plain or (as passenger in an) automobile. Shop the Denon AH-C830NCW now.
Big screen fun for the movie addict
Samsung LSP3 (The Freestyle) Projector
Fancy a Christmas film favourite from under the duvet? Then how about this flexible little projector that can even project an image onto the ceiling! No matter where you place it, the Freestyle instantly straightens and focuses the image, making big screen fun easier than ever. Built-in Smart TV gets you access to all your favourite subscription services, such as Netflix, Disney+ and Apple TV. For entertainment on every adventure, you can even add an optional battery pack, making this cute projector, fully portable. Shop the Samsung LSP3 now.
Something to get any vinyl lover in a spin
Pro-Ject Primary E Turntable
The perfect deck for anyone new to vinyl or rediscovering an old passion. The Primary E focuses on sound quality, pure and simple, which has won it multiple plaudits in the hi-fi press and amongst customers alike. It comes fitted with a quality Ortofon cartridge as standard and takes only a few minutes to set-up. The ideal introduction to vinyl seduction starts here. Shop the Pro-ject Primary E now.
A complete, compact system for any music fan
DM41 Silver mini system, Diamond 9 speakers and Denon DP29f turntable
Regarded as the best mini hi-fi system in its class, there's very little the DM41 doesn't do. From Bluetooth to DAB radio, CD playback to digital input for your TV and games console, the DM41 handles it all. What better cherry on this tasty Denon cake than a matching Denon turntable, making for a truly multi-tasking system. Add a pair of iconic Wharfedale Diamond 9 speakers, and you've everything you need for the most demanding music fan. Shop the Denon DM41 now.
Catch-up on all those Christmas classics, with this Philips Smart TV
Philips 32PFS6805 TV
Featuring the SAPHI Smart TV interface, this Philips gets you easy access to all your favourite subscription TV services, such as Netflix, Amazon Prime Video, YouTube and more. Philips' unique Pixel Plus HD technology reduces picture distortion, giving you a crisp and detailed picture for natural realism. Once you tire of Christmas classics, the low input lag makes this TV perfect for gaming, too. Shop the Philips 32PFS6805 now.
Make your money go further this Christmas, with this inflation-busting megadeal TV
Sharp 32BI3K TV
For the price of a Christmas Day carvery for two, you could get this amazing value 32-inch Smart TV instead! This cracking TV doesn't skimp on features, either. Ace Pro picture processing with Active Motion 400 tech gives you a smooth and vivid picture. Harman Kardon audio delivers a rich and detailed sound. Android TV with built-in Chromecast makes for smarter catch-up and subscription TV. And what's more, all this comes from a quality brand name that you've actually heard of. Shop the Sharp 32BI3K now.
A bigger TV for less
Hisense 40A4BGTUK TV
For the price of a typical 32-inch TV, you could get yourself settled behind an impressive 40 inch Hisense. What better way to enjoy Christmas blockbusters than on this Full HD TV. Even better, Freeview Play and Smart TV makes it easy to enjoy them at a time that suits you. If gaming's more your bag then you'll appreciate the Game Mode. With reduced input lag you get sharper reaction times for a more responsive feel. Shop the Hisense 40A4BGTUK now.
A very special treat for the dedicated music lover
Cambridge Audio Evo 150 streaming music system
Widely reviewed as 'best in class', this premium music system truly has it all. With 150 watts per channel, it's an absolute powerhouse, yet still has famous Cambridge Audio musical detail and refinement to make you feel 'there' with the artists. The StreamMagic platform is perfect with TIDAL, Spotify and more, plus works effortlessly alongside AirPlay 2, Roon and Chromecast, too. All this and we haven't even got around to how it looks: in a word, stunning. Shop the Cambridge Audio Evo 150 now.
Vinyl replay, made easy
Pioneer DM40 speakers and Denon DP29f turntable
This neat little combo is the ideal solution to space-saving vinyl replay. Simply plug the Denon turntable directly into these active speakers and you're good to go – no further boxes required. They might be compact, but the Pioneers DM40s sound anything but. The bass reflex design punches hard, with plenty of smooth, top-end detail from the soft dome tweeters. Combined with the natural and lifelike sound from the Denon, they make the perfect pairing. Shop the Pioneer DM40/Denon DP29F now.
Home cinema sound – in a box
Yamaha YHT1840 AV Receiver & 5.1 Speaker Package
Top film directors agree that a big screen offers just half of the full cinematic effect. For total immersion, you really need the sound to match; and that's exactly what this Yamaha home cinema system in a box provides. Six, acoustically matched speakers surround you in sound, effortlessly recreating special effects, such as ricocheting bullets and tropical thunder storms. The flexible AV receiver has connections for all your sources and even sounds great with music, too. Shop the Yamaha YHT1840 package now.
Make someone's Christmas sound amazing
JBL Flip 5 Portable Bluetooth Speaker
We all know someone who suffers the tinny-sounding noise from their smartphone, so why not set them on the path to audio bliss, with this award-winning Bluetooth speaker. Energetic and punchy, it's a world away from smartphone or tablet speaker sound. What's more, this tough little speaker uses a rechargeable battery for full portability, making it ideal for camping, hiking, gigs and travelling. Shop the JBL Flip 5 now.
Magnify your TV's sound
Polk MagniFi 2 Soundbar and Subwoofer
This Polk soundbar actually does much more than magnify your TV's sound, it transforms it! Polk's patented SDA (Stereo Dimensional Array) creates a 3D sound that makes a regular TV sound flat and compressed. The wireless subwoofer adds impact for bass that you can feel. Away from the blockbuster dynamics, VoiceAdjust lets you banish mumbled dialogue, making this soundbar not just more impactful, but clearer, too. Shop the Polk MagniFi 2 now.
For more fabulous Christmas gift ideas visit our website or pop into your local Richer Sounds store!