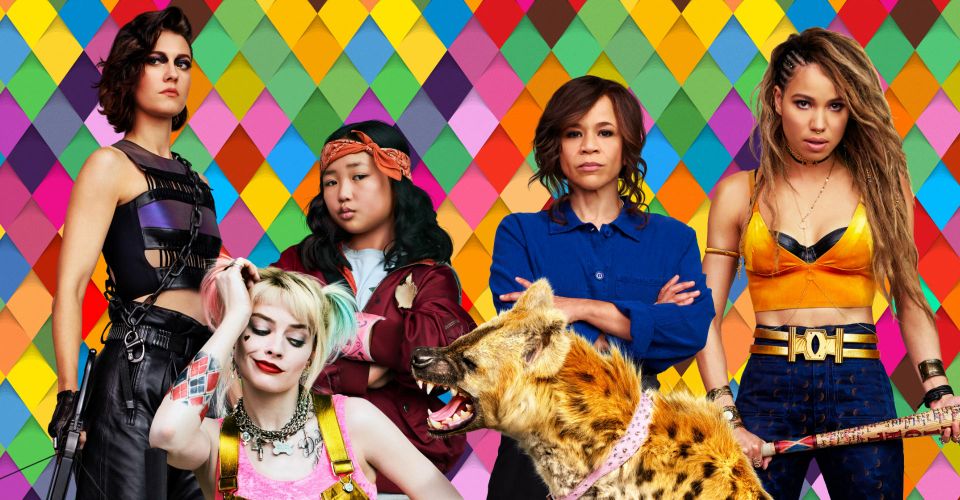 Like many, we missed Harley Quinn's first solo film Birds of Prey at release. Now the film has arrived for home rental, is the latest DC outing worth a second look?
The title 'Birds of Prey (and the Fantabulous Emancipation of One Harley Quinn)' is almost as misleading as it is long. Loosely following the events of DC's Suicide Squad, Harley Quinn (Margot Robbie) is dumped by the Joker and left on her own. Taking the break-up badly, Quinn's antics land her in the sights of brutal criminal Black Mask (Ewan McGregor), as well as Gotham cop Renee Montoya (Rosie Perez), super-powered singer Black Canary (Jurnee Smollett-Bell), vigilante The Huntress (Mary Elizabeth Winstead), and pickpocket Cassandra Cain (Ella Jay Basco). However, the titular Birds of Prey don't form until very close to the end of the film, with the story's primary focus being on its most popular character: Margot Robbie's Harley. Many have speculated that this title is one of the primary obstacles that prevented DC's latest from reaching the box-office heights it was initially projected to. Putting the name of the most prominent and beloved character right at the end of the subtitle (and, if anyone saw the posters, in small and scribbled font) was perhaps the biggest mistake of Warner Brothers' marketing campaign. In the past decade, Harley Quinn has become one of the most adored characters in the comic mythos. Having her own critically acclaimed graphic novel in 2019, and an equally as lauded animated series currently in its second season, Harley's popularity was cemented on film by Robbie easily being the best thing in the much-maligned Suicide Squad in 2016. She takes front and centre in Birds of Prey and the film's title should have made this clearer, as Robbie proves magnetically chaotic once again in the leading role of a film that deserved a lot more love on release.
Not that Birds of Prey is perfect, as Christina Hodson's script feels a few re-writes away from being truly great. It is nevertheless an ambitious one, as the film's first two acts follow a non-linear narrative structure inspired by the idea of Harley telling the story. Placing the audience firmly in Quinn's disorganised mind, Birds of Prey tells an ultimately simple tale told in a more convoluted way, with Harley bouncing the story around as she forgets, and then remembers, certain details of the plot. It's a genius idea and one that helps give Birds of Prey its unique flavour, but the script needed a few more drafts to attain a tighter narrative, missing some of the illuminating beats that this kind of story can yield and at times being a bit confusing. I can see this working perfectly fine for some audiences, but being emotionally alienating for others – I fell somewhere in the middle. Nevertheless, I commend the filmmakers for committing to this idea, and Hodson laces the script with a lot of truly funny dialogue that keeps everything moving along spritely.
Thankfully, Birds of Prey is under the strong direction of Cathy Yan, who has clear reverence for the material. The verve and energy of the film's action scenes combine with Matthew Libatique's gorgeous cinematography to make the movie a feast for the eyes. The pair weave Harley's world with bright colours and varied lighting while the film's excellent set and costume design contribute towards the frantic fun. Fans of Harley Quinn will find even more to love here, as Robbie expands on her already winning portrayal by committing to a lot of her own stunts, and the results are fantastic. Confetti canons, colourful explosions, walloping mallet melee and a phenomenal roller-blading finale around a fairground gives Birds of Prey some of the most memorable (and just plain cool) looking action in superhero cinema. That Robbie is so evidently at the centre of a lot of Yan's set pieces is the icing on the cake.
I was surprised, though, to see that Birds of Prey carries a lot of the same editing choices seen and criticised in Suicide Squad­. Freeze-frames that text out character traits and names, as well as a consistent pop soundtrack, were two things levelled against David Ayer's 2016 film. They do fit Birds of Prey far better than the tonally confused Suicide Squad, but their inclusion is an odd one considering the latter faced criticism for being edited like this. Nevertheless, I stand by that Birds of Prey deserved a lot more attention than it got. The cast is fantastic, with my personal favourites (sans Robbie) being Smollett-Bell's feisty Black Canary and Ewan McGregor's truly despicable Black Mask. The film has a fun and fiery heart to it, and despite its flaws the script is ambitious and consistently funny, supported by Yan's energetic direction and a leading actress who is clearly loving her role. The film also doesn't sacrifice its perspective: many movies about villains or anti-heroes succumb to making them turn good or heroic in some way, and while Harley does take the role of protagonist, she is still as delightfully criminal as ever, which is eminently refreshing.
Harley's story is definitely one that could be explored with more focus and depth, but Birds of Prey is such a blast that it is definitely worth a rental, or watching once it comes to membership streaming and Blu-Ray. Scattered and entertaining as one Harley Quinn, Birds of Prey is perhaps best described as 'fantabulous'.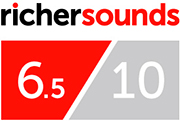 Author: Tom, Chelsea store