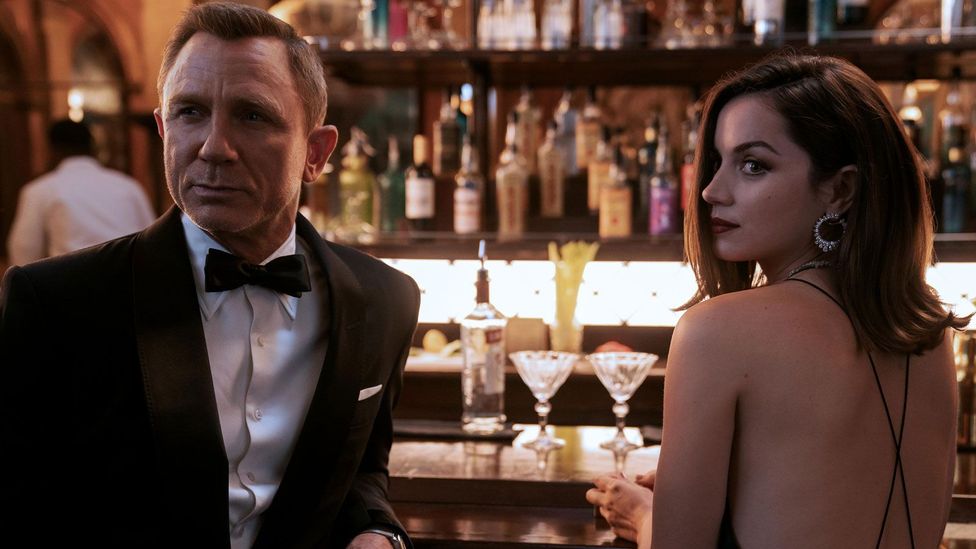 It's here! It's finally here! In probably the most delayed, publicised and hyped up film release since before the world turned on its head last year, No Time To Die has finally been released. With so much media furore and so many details leaked, teased and discussed before a trailer was even provided, can it possibly live up to expectations? 
I have to mention that this is the first cinema outing I've made this year – considering that so many films (including my recently reviewed 'The Green Knight') have been given their release on streaming platforms instead. This in itself helps add to how special the experience of releases like this can be – even if it's still tinged with a hint of nerves. The atmosphere at the cinema, and I'm sure others, was a little tenser than in normal days. The electric atmosphere to watch something so anticipated was a bit muted by social distancing and mask nerves – but with everyone complying (thankfully) and the addition of expensive snacks and drinks, it started to flow more normally. 
The film itself however! This is, as you will likely know if you've spent any time online in the last year, Daniel Craig's last outing as the latest and revamped iteration of Bond, having been dragged back into active service, a reticent and wounded Bond returns to MI6 to help deal with a new threat, Lyutsifer Safin.  
Hugely devilish name aside (say it quickly), I mention this as a new threat due to the fact that many of the cast are reprising roles – a hallmark of this new Bond. With more continuity of both 'goodies' and 'baddies' this helps us develop more of a connection with the characters, unlike the campy days of Connery and Moore etc. 
With a new threat of a nanobot bioweapon that acts like a virus, Bond's old friend Felix Leiter (absent since Casino Royale) enlists his help in the fight to secure 'Project Heracles'. 
On the face of it – it's Bond down to a tee. Worldwide threat, old friends, new enemies. However, it's the moments away from the action, of which there is still plenty, that help to build the emotion into the film. 
Director Cary Joji Fukunaga, replacing Danny Boyle in this venture, has managed to keep Craig's final outing on course, ensuring this isn't simply another 'stop the bad guy from taking over the world' outing for 007. You'll find yourself actually caring and thinking about the consequences of the characters actions, with more 'will he succeed?' moments than simply 'how will he?'. 
The film is loaded with twists, betrayals and genuine sadness. The cast all (yes, all) doing an outstanding job with the material and inhabit their roles naturally. 
Craig has shown real development of his character, not simply popping back into service because asked, but with reluctance and pain linked to traumas from the previous films. Rami Malek gives menace and intelligence to Safin and Lea Seydoux acts brilliantly reprising her role as Madeleine Swann, also serving to help explore the emotional aspects of Bond, without simply being a romantic plot device. 
That's not to say it doesn't have some small hiccups or issues. The runtime is as epic as other aspects of the film, so does fall down a little on some pacing issues and there's some shoehorned moments for character development that could have been done better. Safin and the plot also feel very 'by the book' in terms of world domination and a scarred bond villain. On the other hand though, if you can't have those tropes in Bond, where can you? 
If you have the chance, or can journey, do your level best to see this film on the biggest screen you can with full Atmos capability. Hans Zimmer's typical bombastic soundtracks pound through the screening, keeping you hooked and glued to the action no matter what's going on – be it tense intimacy or outrageous stunt sequences. Billie Eilish' theme song is also a stunning and sombre pairing to the film – as well as being a standout track on it's own. 
As a reviewer, I've tried to omit as many details as I can whilst still trying to convey just how exciting the film is. So, as you've probably gathered, it bears watching ASAP. Avoid the spoilers, get your tickets, go watch – and stay safe.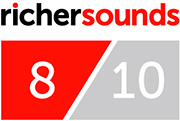 Author: Steve, Cardiff store