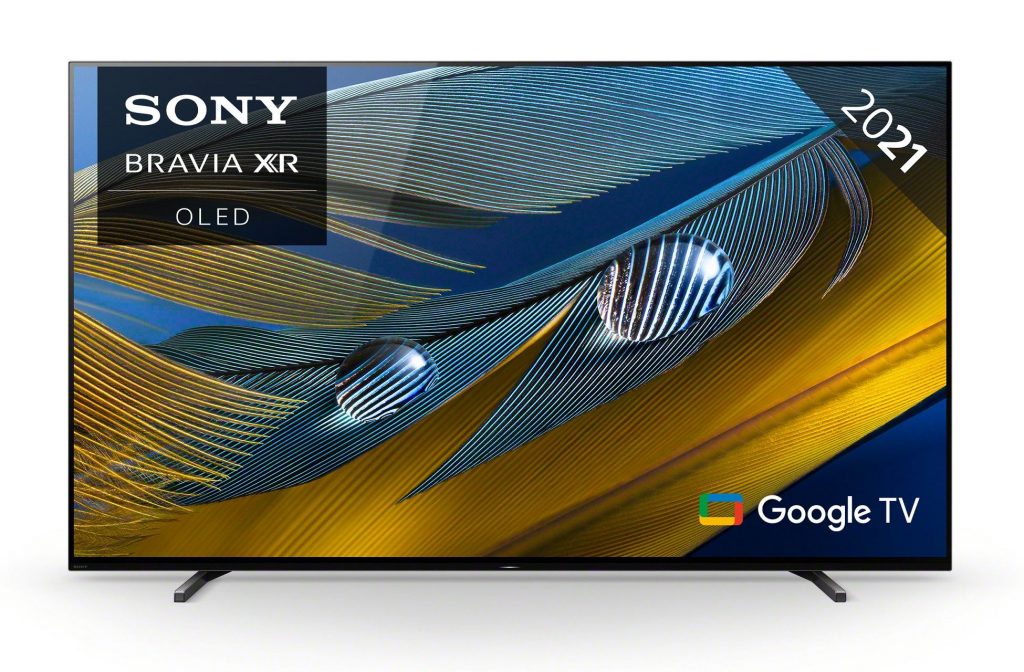 In a world where everyone is after the latest tech, sometimes it pays to take a step back. Today we look at the Sony A80J range, the step-down model from Sony's top of the line OLED range of televisions. On paper these look like fantastic value thanks to a remarkable spec sheet for a significant drop in cost compared to the flagship OLED models. Join us as we explore the range and see if it matches up to its reputation.
The A80J is the entry point to Sony's range of OLED TVs this year. This means you get all the quality you would expect to find in any OLED panel. It offers infinite contrast between black and white thanks to its self-illuminating pixels, ultra-wide viewing angles and incredible colour accuracy. In an age of environmental awareness, it's also significantly more energy efficient than equivalent LCD televisions reducing its carbon footprint and saving you money.
Where Sony has pushed forward this year is with the new Bravia XR processor, this is included with all their flagship television models including the A80J. The XR processor aims to offer cognitive processor which thinks like a real human brain. What this means to you and me is the XR can process multiple pieces of information about the signal coming in and decide on the best possible settings to use at any given moment.
For our tests we chose the 65A80J because of the increased popularity of this size of television, especially for movies and gaming. Setup was relatively straightforward with the polystyrene designed to hold the TV in place while you attach the feet. You will still need two people to secure it in place, but it made a change from lying an expensive television flat on its box risking damage.
The feet themselves offer a choice of orientations thanks to Sony's clever design. There are two flat positions which place the TV close to the unit or a soundbar position which raises the TV up allowing a soundbar in front without blocking any of the screen. It's certainly a nice touch and one that shows a care in design. Our second thing we noticed when setting the A80J up is how much more durable it seems than other competitors. The screen itself is slightly thicker around the edges for reinforcement and means you needn't worry about bumping into it and causing any damage. The whole package feels much more premium than some of the competition.
Whenever we get a new TV into store, we always like to put it through its paces. With the A80J we wanted to try out some Dolby Vision content to see just what it was capable of so chose a 4K copy of a Star is Born. This film doesn't feature over the top high dynamic range, but we noted the quality of the contrast on offer from the A80J. This was a big step forward from last year's A8 model in terms of contrast and colour space. It also focussed the eye nicely on the action by not over enhancing background detail.
Of course, A Star is Born really compels with its soundtrack. Lady Gaga and Bradley Cooper both deliver emotional performances and the A80J performed excellently with its screen actuators and front firing subwoofer. Bass was rich and punchy while there was never a danger of dialogue being drowned out thanks to the clarity of the speakers. When we hooked it up to the Dolby Atmos enabled Sonos Arc it took things to another level. The eARC functionality of the Sony enables us to do away with multiple cables and just use the soundbar for full Dolby Atmos surround sound.
Speaking of smart tech, the A80J is one of the first TVs with Google TV built in. This is the new television smart system from Google, replacing Android TV. The idea with Google TV is to build in far more recommendation to the system so you're never hunting around for something to watch. For the most part we are fans of this system thanks to an improved user interface and feature set. The Google Assistant is one of the smart voice services and does well to filter through apps for content when we asked. There's also Chromecast and Airplay support for full compatibility with most modern smartphones.
On the back of the A80J we find a range of HDMI 2.1 ports with numbers 3 and 4 being your gaming orientated ones thanks to 4K content at 120Hz and ALLM support plus VRR to come via a firmware update. This is all we think is required from a modern TV as the two new games consoles on the market are the only prominent users of this technology.
Altogether, I thought the A80J we used was a fantastic all-rounder. It delivers on 90% of the qualities of the flagship improved models but at a much more compelling price point. For many people this is all the TV they will ever need. What makes the A80J stand out from the competition is its attention to sound via the Acoustic surface technology and Dolby Atmos support via eARC. For someone looking for simplicity the A80J delivers in all areas and could be used independently from even a soundbar. To find out if this might be the TV for you, why not contact your local Richer Sounds store today for a demonstration?
Learn more about the Sony A80J TV series.
Author: Robert, Reigate store