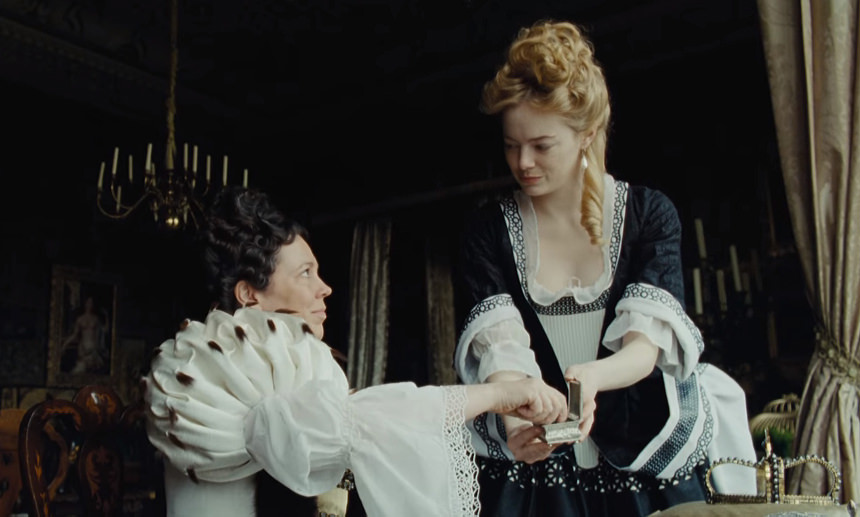 Set in the early 18th century, Queen Anne (Olivia Colman) sits on the throne but is plagued by illness and so her close friend Lady Sarah (Rachel Weisz) is effectively running the country. That is until a new servant, Lady Abigail (Emma Stone) arrives in the household desperate to increase her social standing…
Much has been made of Olivia Colman's performance and it's well deserved, arguably she has never delivered a bad performance but she is nothing short of superb here. Her Queen Anne tows a line between assertive monarch, stroppy toddler and a woman wracked with illness and it is a towering creation which may well go down as her finest performance. The supporting cast are no slouches either with Emma Stone and Rachel Weisz duelling for the attentions of the monarch, their chemistry is palpable and they are both on career best form.
The period setting of the film proves to be a fantastic playground for director Lanthimos – his films are usually bizarre but this is the first time we've seen his style applied to anything other a than a contemporary setting. This gives The Favourite a fresh feeling, and it's hard to recall a film that feels anything like this in recent memory.
Visually the film is lavish (the Barry Lyndon comparisons are certainly justified), with all the trappings you might expect from a royal setting but Lanthimos doesn't rest on his laurels here. The camera woozily sways around and certain scenes seem to be shot through a fish eye lense which delivers a delightful feeling that despite the historical setting you are firmly in the directors' own fantastical realm.
Be warned though The Favourite is prepared to go dark, it is a very, very funny film but unashamedly a black comedy, nothing is taboo for Lanthimos but his writing is so incredibly sharp its nigh on impossible to get upset with something that is made this well.
An early front runner for film of the year that marks the arrival of Olivia Colman onto the Hollywood A-list, Lanthimos' theatre of the absurd shows no signs of letting up and when it's this good, why should it.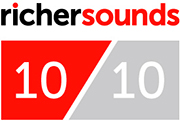 Author: Paul, Bath store