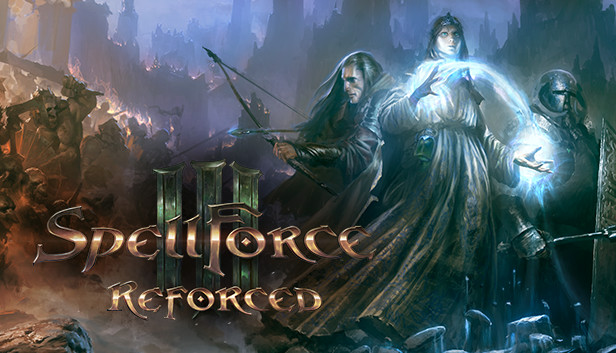 The game may have released in 2017, but Spellforce 3 wasn't given a life outside of PC gaming at release, so those of us who haven't made/couldn't afford/don't have a suitable PC gaming rig have been forced to bide our time.
This reviewer has been biding since around 2006, after playing Spellforce 2: Shadow Wars, replete with fan-service based scantily clad elf on the front, at least that aspect has changed somewhat in the fantasy landscape. Nevertheless, Spellforce's combination of RPG with real-time strategy occupies a very specific niche in the fantasy game genre that other attempts never quite manage to fill. So, over 15 years later, I'm finally able to start playing the latest iteration, on my console, due to the aforementioned lack of custom gaming rig.
The story itself? Isamo Tahar, a powerful mage, has started a rebellion of fellow mages against the crown (known as the Mage Wars). General Sentenza Noria, tasked by the queen of Nortander with eliminating Isamo, travels with his companions, siblings Anselm and Gwen and young Betrand, to Isamo's hideout in The Eye. Upon arrival at Isamo's laboratory, they learn that his child tried to betray him and is about to be executed. Noria saves the child, but Gwen dies and Isamo escapes. Noria takes Isamo's child to the queen, who grants them amnesty and allows them to train as a Wolf Guard and on to adventure!
Sound like your cup of tea? If you like fantasy games and the stories they tell, then Spellforce 3 is likely to win you over. There is a depth of lore that is fantastic for series-long fans as well as newcomers to the series. The story is solid, comfortable to navigate and comes with a hefty amount of content without feeling bloated, as many more open-world RPGs can.
For what it's worth, Spellforce 3 is actually a prequel to the first games, but plays in much the same way. You create the main character to your liking (the child of the Tahar mentioned above), and control companions as well as armies later in the game.
My key concern going in, was going to be how well the experience translated from PC to console – having experienced how crammed in it can feel when done badly with other games. Thankfully, this concern wasn't too well-realised. Yes, it can feel a little hemmed in, but by and large the transition felt natural and well thought out, there's just always going to be some limitations when moving from a full keyboard with mapped hotkeys and a handheld controller on the Playstation.
I'm also informed that aside from interfacing and controls, there was some back of house rebalancing to quests, loot and the like done for console too. The game is still however, quite a complex beast to wrangle, especially on console. The shift from RPG element, to command to combat can feel ungainly and once you've fallen into a groove with one aspect, you'll likely be jarred into another. Plainly, the game is a handful and the element of it being on a console makes it harder to navigate a game like this, which would still feel relatively complex on a computer.
One aspect I'd argue is an actual disappointment however is the sound. The sound effects feel like they were torn from the foley albums of the previous games, or simply from the 'acme fantasy game sound effect library'. Coupled with an underwhelming soundtrack it just feels lazy. The music manages to set the mood to 'magical' or 'dark magical' well enough – but considering the size of the world and the history of the game, I want more.
Overall, if you don't mind learning a relatively tricky set of interfaces quite quickly, and want a large story to throw yourself into, whilst maybe listening to your own background music choice, Spellforce 3: Reforced, is well worth some attention.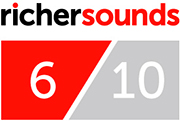 Author: Tom, Cardiff Store