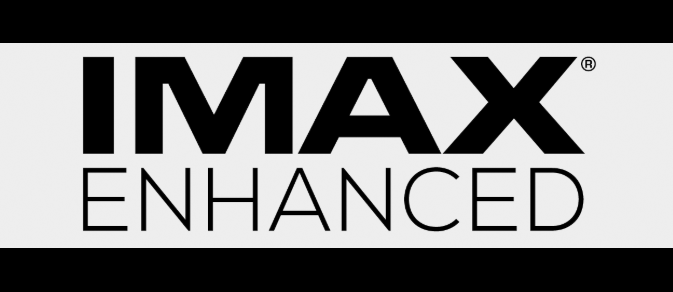 While going to see a new film in the cinema is always an event, the best way to see it in recent years has been IMAX. With the biggest possible screens and the best surround sound experience, it's easy to see why. Of course, we can't always get down to our local IMAX-certified screen, and what if we want to enjoy an older film at our leisure? This is where IMAX Enhanced comes in. Read on to find out how the latest technology can help you bring that experience home…
IMAX Enhanced is a partnership between IMAX and DTS to create a new consistently high standard by which films are certified. The picture and sound performance of IMAX Enhanced content, played through certified equipment, presents the movie just as the filmmaker intended. The idea is to create a benchmark of excellence, so we know we're getting the best sound and picture quality available.
To enable this, IMAX have linked up with electronics manufacturers from the Audio-Visual world to certify them to play IMAX Enhanced content. Whether that is from a streaming service or an Ultra HD Blu-ray, the product can auto sense the IMAX Enhanced certification and switch to the "IMAX mode" to get the content exactly right. As of time of writing, Sony, Denon, Marantz, Onkyo and Pioneer have signed up for IMAX certification on their products. It's a selection of some of the best in the AV business.
When switching on "IMAX mode", whether that is for picture quality on your Sony projector or for surround sound on your AV receiver, all settings are optimised for a Hollywood level of performance. IMAX has worked closely with producers and sound engineers to offer a more vibrant, sharper image with the best contrast ratios available. For sound they have enabled the playback of the most powerful, immersive sound in home theatre.
IMAX have also developed an algorithm for reducing the grain and noise which can occur when creating HDR versions of films. This means a cleaner image with less distractions delivered exactly as intended. For films shot on IMAX-enabled cameras there is also the option of an expanded aspect ratio to achieve that edge to edge feel you get on the big screen. This makes IMAX Enhanced the best option for the biggest screen sizes as it really takes advantage of the extra real estate.
When it comes to sound, IMAX uses DTS:X to deliver a truly immersive sound through 7.2.4 channels… minimum! Of course, this is more than just a rebadge of DTS:X, with more dynamic range to the sound and the inclusion of an "IMAX mode" to enable the full theatrical sound. Volume levels are also set to the optimum levels for theatre, so you're not left adjusting the sound in every scene to get the right level.
To enable this performance IMAX is planning to release 4K HDR IMAX-certified streams on partnering sites like Rakuten TV and physically through Ultra HD Blu-ray releases. These will automatically play the best quality possible even on non-IMAX Enhanced TV's. While switching settings on IMAX-certified sets and receivers to "IMAX mode", just like at the cinema.
IMAX Enhanced is an exciting new standard by which to rate home cinema. Whether that is through the latest TV tech or with your surround sound decoder. It gets you closer than ever to the experience of the cinema. To learn more about IMAX Enhanced and to answer any burning questions, why not contact your local Richer Sounds store today? We look forward to seeing you soon.
Author: Robert, Brighton store