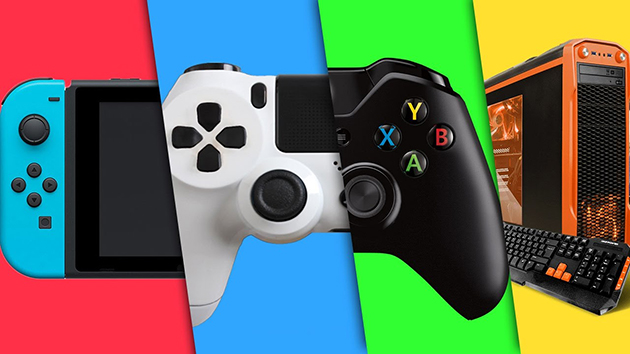 Another year has rolled around and its about time we start looking at how we can improve ourselves for the better with realistic goals and expectations. Also with the new year comes new games to make at least one of your resolutions video game related…
Resident Evil 2
Possibly the Resident Evil game that got everyone into the long-running series and introduced them to series favourites Leon Kennedy, Claire Redfield and the location of Raccoon City itself. It's fortunate then that Capcom has seen fit to remake the classic whilst simultaneously ditching the awkward tank controls and instead of going for a smoother over-the-shoulder affair. I myself am extremely excited to blow up the newly revamped giant sewer croc just like the old days.
---
Devil May Cry 5
After DMC: Devil May Cry changed the longstanding series by rebooting it all, people have been waiting for a return to the formula that started it all so they could get a true sequel to the stellar Devil May Cry 4 and return to murdering demons with Dante and Nero whilst looking ultra cool. Running on the RE engine that Resident Evil 7 utilised, it looks to be as graphically intense as you could hope to get.
---
Metro Exodus
The Metro series of games are well known for being dirty and brutal survival games that take you to your limit in the underground tunnels of mother Russia. Weirdly for Exodus the action has been moved from the underground to the overground which could either kill the tense survival action everyone craves or bring out a game that quells the hole that the failing Fallout series has left in everyone's heart. Also, there are giant radioactive animals.
---
Days Gone
Zombie games are a dying medium nowadays but sometimes something comes along that looks to reinvigorate the genre and take it to dizzying heights, and while hordes of monstrosities blasting head first at you isn't entirely a new thing the pace and ferocity they come at you in Days Gone looks like it could make a truly harrowing zombie survival game.
---
Code Vein
An anime dark souls style hack and slash that punishes you with its intense difficulty whilst at the same time looking gorgeously violent. As someone who liked the idea but never got to grips with the soul's style games having this anime-infused take on the popular RPG style is something that I'm very excited to try this year.
---
Biomutant
The game that I'm probably more excited for than anything because there just aren't enough games that let you play as a clothed raccoon talking on the waves of anthropomorphic strangers as you try to turn back the effects of an oil based disaster on the tree of life. Also, you have a big sword and can customise the length and colour of your hair… nice.
---
Honorable mentions
Session
Hopefully, a skateboarding game that fills the hole left behind after the demise of the skate franchise. Unfortunately only announced on XBOX One.
Narita Boy
An excellent looking 8-bit throwback game that unfortunately has been delayed from its Christmas 2018 release to Christmas 2019 (hopefully it doesn't miss again).
Ghost of Tsushima
A game based in feudal Japan that looks it may change the way we play video games. No release date has been given so hopefully, this does end up being released.
Cyberpunk 2077
The next game by CD Projekt Red after The Witcher series that has people excited with its Bladerunner-inspired cyberpunk first-person shooting. 
---
These are the games that I'm most excited about from the coming year. Of course there are plenty more on the way that could be just as good if not even better, so keep an eye out for anything that might be a contender for your own personal list.
Author: Hal, Plymouth store