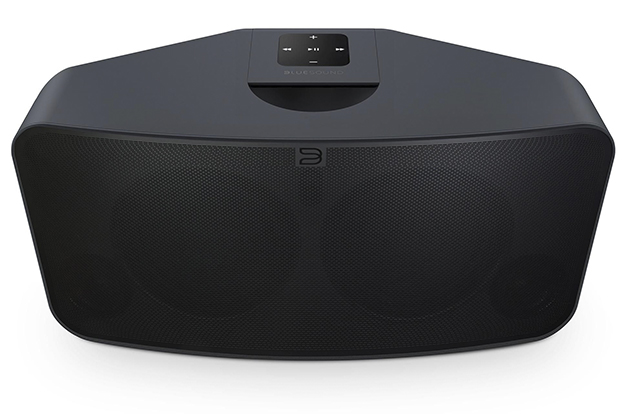 Today we're looking at Bluesound's flagship Pulse 2i wireless speaker which promises to provide a rich and full sound along with excellent connectivity. Let's see how it performs…
The new 2i range from Bluesound comes with updated support for Airplay 2 and Amazon Alexa building on an already popular speaker range. The main feature of the Bluesound range is the support for 24-bit Hi-Res audio playback. By accommodating Hi-Res Audio formats, such as FLAC and MQA (Master Quality Audio), Bluesound has set itself apart from the crowd.
High Resolution Audio aims to provide a more lifelike and enveloping sound by providing more samples of a particular audio track. Because of these extra sample points, not all DAC (Digital Analogue Converter) chips are able to read them, they are simply downsampled to something more acceptable. Part of the challenge of Hi-Res audio is getting the signal to your amplifier in the first place and here the Pulse really excels. It connects wirelessly to your WiFi network to enable the streaming on tracks from either a supported streaming service or from a more local source, such as a mobile phone or media server. To access and control the Pulse 2i you need to use Bluesound's own BluOS application. Most multi-room systems are made or broken by their app so we're happy to report there are no issues here. While setting up our speaker and browsing the music catalogue we found the app intuitive and response.
There is also support for Bluetooth 5.0 for those with other devices or simply wishing to connect quickly to the speaker. This comes with support for aptX HD so as well as transmitting and receiving Bluetooth signals it can support better than CD quality audio. It's a great feature that we're hoping comes to more devices soon. By having the transmitting feature, you can also connect a pair of wireless headphones should you wish to switch to personal listening, perhaps once everyone else has gone to bed.
With the BluOS software, you can connect a range of devices wirelessly over your network at home. With the Pulse speaker, in particular, that means enabling stereo pairing of two speakers and the transmission of audio plugged into the back of the unit. This is particularly useful for those exploring the vinyl revolution who might not otherwise be catered for here. You can simply plug your turntable into the back of the Pulse 2i and stream audio around your home to other BluOS enabled products.
We sit down with the Pulse 2i to check the most important thing, how it sounds. Setup is easy thanks to the previously mentioned app and we're playing music in only a matter of minutes. To try out the Hi-Res playback of the Pulse we connect to Wifi and try streaming the Kings of Leon album WALLS. We have a 24-bit copy available in store and it makes a great option for testing higher-end systems. Playback is seamless even with the larger file type and the performance is excellent. Plenty of width to the sound creating a broad experience. You can really focus on individual parts of the track Reverend here and enjoy the timber of Caleb Followill's vocal performance.
So if you're looking for a simple one speaker solution to fulfil your audio needs the Pulse 2i is definitely worth a look. The size of the sound out of a relatively compact unit is excellent with plenty of quality to match. We really enjoyed using the BluOS app but it's the wealth of input options available that really impressed us. Thanks to the massive choice of connections there should be no connectivity problems. To experience the new Pulse 2i for yourself why not contact your local Richer Sounds store to arrange a demonstration?
Click to find out more about the Bluesound Pulse 2i.
Author: Robert, Brighton store