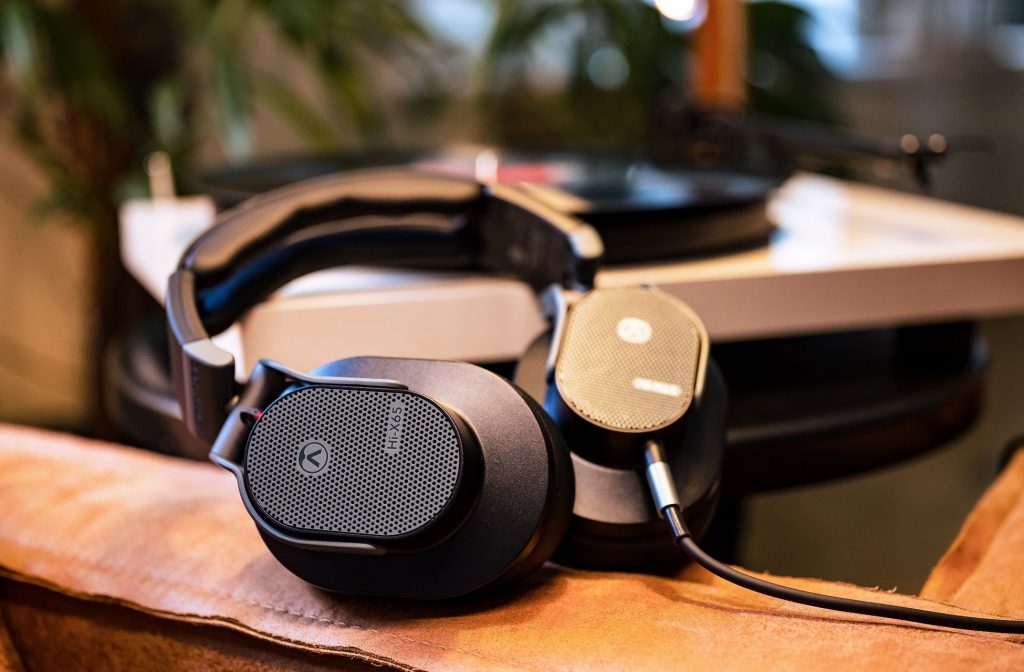 More and more, music lovers are beginning their musical journey with the more personal experience of headphones. Whether it's through an iPod and earphones or a pair of Bluetooth over ear headphones, music is becoming more intimate. Of course, most headphones do not compete for sound quality with a stereo HiFi system, but there is a fast growing market which aim to close the gap. Some of the best are open back headphones thanks to their fantastic stereo imaging. Today we look at the Austrian Audio Hi-X65. They are designed to remove the cramped listening experience of traditional headphones and open up the sound. Join us as we sit down to find out if they are worth your consideration.
Austrian Audio were formed by 22 former personnel from AKG in 2017 when they closed their Vienna offices. Together they have over 350 years of collective audio experience which bodes well for their initial range of headphones. This includes a couple of closed back models and the Hi-X65 open back model.
Our first impression of these headphones is good thanks to the clever packaging design and choice of provided cabling. Little touches like using the Velcro cable management strap to hold closed the inner box to save plastic show a keen eye for detail. Inside, there is a 1.2m cable for on the go listening and a 3m cable for a more comfortable static experience. Both come with a lock in 3.5mm connector on the headphone end and a 6.35mm screw in adaptor for different sized ports. There's also a cloth bag for keeping everything together.
Picking up the headphones for the first time I'm immediately struck by the build quality. These feel sturdy in the hand and certainly provide the premium feel you'd expect for the price point. The headband is adjustable but never feels flimsy even when flexed a little to test. The adjustment stays in place until you change it thanks a firm mechanism so you won't be constantly readjusting these. Another nice feature is the Velcro padding on the headband for easy swapping after wear and tear on top of replaceable earcups as you would expect.
The fit is fantastic thanks to memory foam used in the cushioning and the extra large internals of the earcups. I have larger ears so often find over ear headphones end up clipping my earlobes but these fit inside comfortably which is perfect for long listening sessions.
When we sit down to listen we find that the open back design is not as leaky as we'd normally expect. Regularly there is a fair amount of leakage from this type of headphone which contributes to a fantastic soundstage but makes them pretty unsuitable for use away from home. However, with this model the smaller openings mean leakage is fairly minimal even if greater than your average set of headphones.
I tested these headphones through an Audioquest Dragonfly Red DAC running Tidal and Spotify from a phone, plus the headphone amp of a Roksan K3 integrated amplifier being fed by the same sources through a Cambridge Audio CXN V2 network streamer. My first observation was an incredibly insightful sound, the X65s unveiled an impressive level of clarity even with the less powerful Dragonfly on the go. Vocals were rich but unlike some headphones not overly harsh, they never rarely strayed into unpleasant territory even when fed some challenging low quality recordings.
Listening to pop tracks like enough 4 you by Olivia Rodrigo there is an intimacy thanks to the inflection and emotion in the vocals but without drowning out the acoustic guitar. However, it feels intimate in a large space thanks to the echoes and scale presented by the X65. It's like standing in a venue with her singing just for you at times and makes for a beautiful listening experience.
Moving to something a little bass heavy, we try our go to demo tracks by Billie Eilish and The Prodigy. Bad guy by Eilish normally sounds like you are listening to bass from a neighbour's speakers thanks to it's dampened nature but these headphones really bring it into the room and place it front and centre. All this while still doing Billie's vocals justice.
The Prodigy are a great test of just how audio equipment handles low frequencies and while the X65 headphones don't quite match the absolute lowest frequency headphones around, they do a fantastic job of presentation and timing. There is plenty of mid-bass to keep bass enthusiasts happy while allowing the rest of the track to breathe.
I compared the X65 to the Meze 99 Classics which offer a closed back home listening experience and the Sony WH1000XM4 Bluetooth headphones. The Meze audio's came closest to matching the X65s but the open back nature of the Austrian Audios always left them behind especially when it came to atmospherics. By comparison both these options offered a considerable jump up on the Sony headphones although they are quite a different type of headphone with noise cancelling built in. The X65s especially felt like lifting a veil on the music thanks to the clarity and timing improvements.
Overall, I thought these were an incredible offering from a new company. The nice touches on the packaging and choice of accessories showed an attention to detail and the headphones themselves were made to such a high standard, I could imagine them lasting for many years to come with a few earcup and headband changes along the way. This without mentioning the truly enjoyable listening experience, these headphones delivered a rounded sound without pushing into harsh territory and made me want to listen again to some of my favourite tracks. While they did require some form of headphone amplifier for the best performance, they were still enjoyable from a standard laptop headphone jack.
To see for yourself what the X65 headphones could offer over your existing headphone experience, why not contact your local Richer Sounds store today for a demonstration?
Learn more about the Austrian Audio Hi-X65 headphones.
Author: Robert, Reigate store