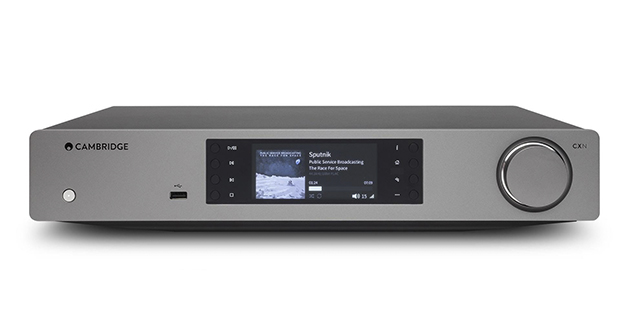 Cambridge Audio recently released a big update to their hugely successful CX range of hi-fi components and today we catch up with the newly refinished CXN V2. While it only brings with it a new chassis to match the other components in the range, there's always time to catch up with such a high-quality product. Join us as we sit down and see how the CXN V2 stacks up in 2019…
The CXN V2 is a multi-award winning streaming component from Cambridge Audio. It is a full-size piece of equipment and is designed as a high-end audio source for those invested in digital music. To cater for these people, Cambridge Audio has included one of the widest ranges of connections available on the market with both physical and wireless connections enabling the user to enjoy their music however it is stored.
The new lunar grey finish which is universal to the new CX range is present here too but also brings the build quality right up to spec too. It's a smart new minimalist look and one which we're big fans of. Setting the new finish aside, the CXN still sports the same full colour display which dominates the front panel and shows the artwork of whatever is being played at the time. It's probably one of our favourite things about the unit and really sets it apart from the competition. It's always nice to see your favourite album's artwork while you listen.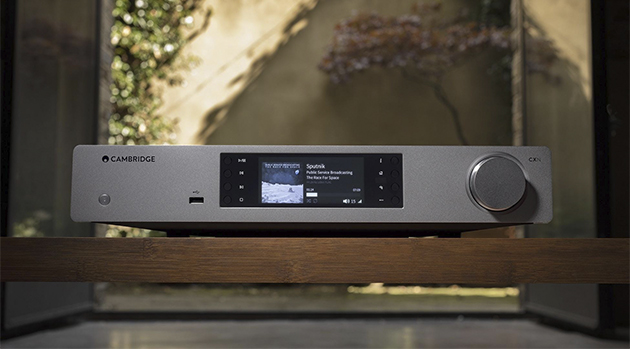 Of course, looks aren't everything and it's under the hood where the CXN really shines thanks to the dual Wolfson DACs. These allow the CXN to specialise and provide each channel with its own signal conversion as the digital file passes through on its way to the amplifier. The CXN uses up sampling technology to bring the very best from even less-than-perfect sources. Altogether, providing a deeply insightful sound with a very clean signal path. To get that signal into the CXN Cambridge have provided support for a wide array of different wireless and digital connections. There is compatibility with both Apple Airplay 2 and Google Chromecast built into the CXN so playback from a mobile is quick and easy and supported to a good resolution. There is also Spotify Connect for direct connection in the Spotify app as well as Tidal and Roon support too.
On the physical inputs side there is the ability to plug a digital device into the CXN and take advantage of the high-quality Wolfson DACs. This can come in handy if you have an older device like a CD player as it can give it a new lease of life. Both coax and optical are present and there is even a USB type B port for direct connection to a computer for the highest possible file quality. Not to mention internet radio and USB hard drive support.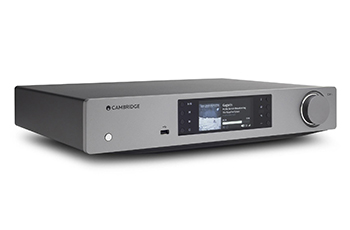 When we sat down with the new CXN V2 we may have been expecting a very familiar sound but that doesn't mean we weren't blown away a second time round. There is a reason Cambridge have changed so little with the new design, it's very hard to improve on perfect. Certainly, at this price point we think this is hands down the best streamer on the market.
Plugging into our demo system including a Roksan Blak amp and Monitor Audio Gold 200 speakers, we settle in to take a second look. While the other components in the system are at a much higher price point, the CXN doesn't sound phased at all. It delivers crystal clear playback from our local NAS drive, providing a wide expansive sound to the amplifier. Even with Spotify directly connected with its compressed audio files, the CXN did an incredible job in up sampling a less-than-perfect source. If anything, we were more impressed by the ability to bring the Spotify signal up to scratch.
Altogether, we're still more than impressed with the CXN V2. While the new finish is only a small refresh, it delivers the same phenomenal sound which it always has done and punches well above its weight. If you're looking for a new streamer, we strongly recommend you give this your consideration. To find out more, contact your local Richer Sounds store today.
Learn more about the Cambridge Audio CXN V2.
Author: Robert, Brighton store