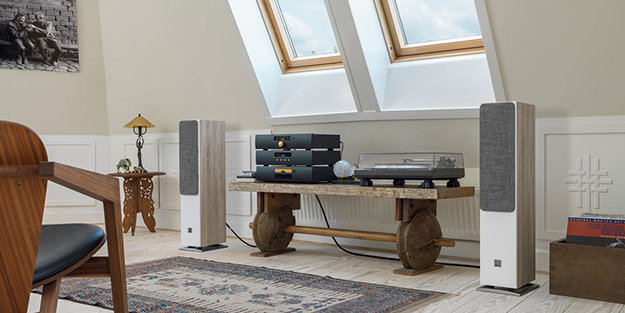 When a manufacturer chooses to completely replace a well-loved range of speakers there's always a touch of anxiety about whether the new products can live up to the mark. Join us as we find out how DALI have approached the challenge of replacing the ZENSOR line of speakers with the all-new OBERON range…
Danish Audiophile Loudspeaker Industries, or DALI to their friends, are one of the premier names in modern speaker manufacturers. They have a wide array of entry level and studio-quality speakers and any new entry into that family is always an intriguing proposition. The new OBERON range of speakers may be towards the budget-end speakers but don't let that fool you, they still pack a punch.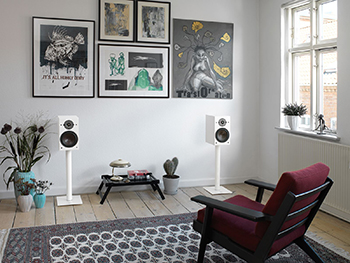 The range is made up of two pairs of standmount speakers, two pairs of floorstanders along with an on-wall and centre options for AV enthusiasts. All the speakers share the same modern design language and MDF cabinets wrapped in a vinyl cover. This is the first area of improvement from DALI who have clearly made a real effort to improve the rigidity of the cabinet by using more premium, heavyweight materials. There is a real weight to these speakers which helps reduce resonance in the sound. These new speakers aren't just built with audio quality in mind, as the Oberon range looks the part too. DALI is happy to shout about the range of wood finishes and new speaker grilles designed to match a wide range of different decors. It certainly makes a change to see a manufacturer take the time to think about the needs of different customers' homes.
The OBERON range comes with a choice of 7-inch or 5¼-inch woofer and a 29mm tweeter. The tweeter is a brand new, soft-dome design for this range, while the woofer retains DALI's traditional wood fibre construction with it's signature deep red colour. The newsworthy improvement in audio quality here is the crowning of the magnet inside the woofer with DALI's patented SMC (Soft Magnetic Compound) technology. This comes direct from its more premium speaker ranges, so it should dramatically reduce the distortion level on the bass and mid-range and bring everything under control.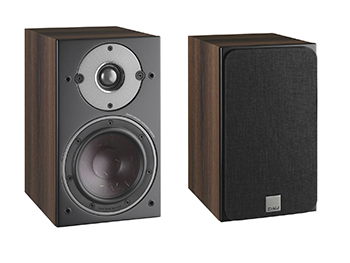 For our demo we had the smallest OBERON 1 standmount speakers and the smaller OBERON 5 floorstanding speakers available to listen to. We started with the standmount speakers and as soon as we took them out of the box it was easy to tell what a difference the new design has made. They feel great in the hand and have plenty of weight to them. They feel particularly rigid and this is reflected in the sound.
We set up the speakers through our Roksan K3 amp to see what they were capable of. Starting with the Arcade Fire album Everything Now, we were impressed with the level of bass from such a small speaker. There was a full, rich sound which wasn't too badly affected by moving around the room. This is something DALI champions about all their speakers – they are flexible enough not to be fussy about placement. So, no need to toe them in or start measuring distances from the wall.
There was also plenty of detail in the top-end. Cymbals sounded crisp and weren't overwhelmed by the rest of the track. They even handled the challenge of a female vocalist well with plenty of nuance to singer Régine Chassagne's vocals on the track "Chemistry" – one of our favourites from the album.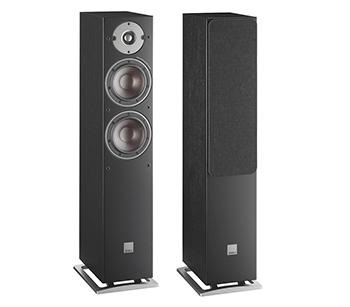 Next, we moved on to the floorstanding OBERON 5s. They have a really small footprint, which makes them a great option for those with smaller spaces. I'm sure they'll be very popular anywhere space is at a premium. The real test is whether they can still perform to the right level with such a small cabinet. When paired again with our Roksan K3 amplifier we found once more that DALI have managed to pack an outstanding amount of performance to a relatively small speaker. There was enough volume and bass to fill a medium sized room comfortably. We didn't have a chance to test them in a larger room, unfortunately, but undoubtedly they would perform equally well there.
The range is completed by the larger OBERON 3 standmount speakers, which come with a 7-inch woofer, and the OBERON 7 floor standers with two of the same larger woofers. There are also centre speaker and on-wall options. The on-wall speaker is quite interesting due to the slimline nature of the cabinet, lying very close to the wall and using a down firing bass port to ensure a rounded sound.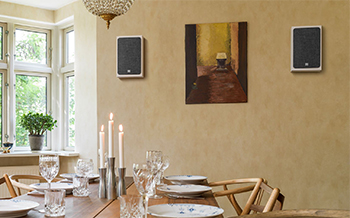 All in all, DALI has done an excellent job of developing their new OBERON range. There's only one way to improve on the already popular ZENSOR range and it's by offering more advanced technology at a whole new price point. Improvements such as the SMC simply hasn't been available on speakers like these before. We're pleased to say it's made for a very persuasive option, which is only a good thing for audio enthusiasts in search of a new set of stereo speakers.
The OBERON range even makes a compelling case for splashing out on them for your next AV system, such is the quality of sound and wealth of speaker options. The best way to find out if these speakers are the right choice for you is to listen for yourself. To book a demonstration get in contact with your local Richer Sounds store today.
Click here to learn more about the OBERON speaker range
Author: Robert, Brighton store