Focal delivers an update to a much-loved speaker series.
French manufacturer Focal celebrate 40 years of making high fidelity audio products this year, and what better way to mark the occasion than getting us excited with a brand new entry level range of speakers! The Chora range is replacing the established Chorus series and feature one standmount speaker and two floorstanders. It's the former that's under the microscope today, the Chora 806 and if their previous iterations are anything to go by Focal should have something of a treat lined up for us.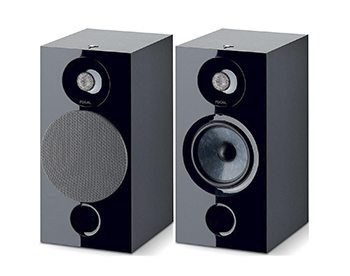 One look at the box tells us that these are going to be some hefty standmounters indeed and once they're unpacked we can confirm that they are one of the tallest that we have on sale. Being 43cm high though means that there's plenty of space out front for the signature "inverted dome" TNF Aluminium/Magnesium tweeter, their new 6 ½" Slatefiber mid/bass driver and a front firing bass reflex port. As before, the tweeter is protected by a metal grille but this time a magnetic grille sits atop the main driver which, although it sticks out a little, leaves the rest of the front fascia to look suitably clean and stylish. There are three finishes to choose from: black, dark wood and light wood but black is the only one to feature a gloss front.
We decide to try out the Chora 806 on the newly released (and What Hi-Fi? 5 star-rated) Cambridge Audio CXA61 with a stream from Tidal via the matching CXN V2 streamer. The first track of the day is from electronic breakbeat band Nerve and the track "Mako (Isurus Oxyrinchus)". As expected, our first listen is one that's richly balanced with plenty of low end that you don't always get with standmount speakers. The thick synthesized bass line is all too happy to make use of this ability, padding the room plenty of chest-filling warmth. Being an electronic band means that there are plenty of little percussive trills which thankfully aren't overpowered by the low end and still manage to snap around with a nice attack.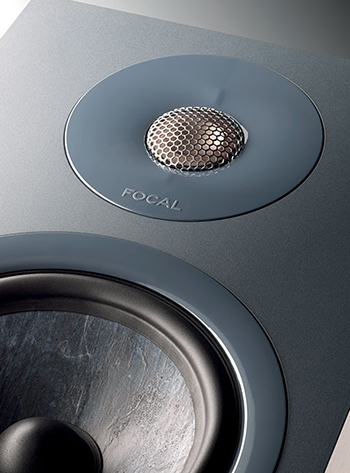 Switching gears to "Volcano" by Damien Rice shows that the Chora 806 fare just as well when they have something more organic to work with. The subtle brushes on the drums and the fret noise coming from the guitar both feel very real and tactile making you feel that the instruments are there in the room. Vocals are also proudly forward in the mix without drowning out all the subtleties of the music. On some speakers these can sound a little thin and reedy in our demo room but the Chora 806 have enough control and power in spades to see that that doesn't happen.
Feeling some nostalgia for when we were younger (and this reviewer had more hair) we try out some of American 90s College rockers Spin Doctors and the track "Big Fat Funky Booty". The Chora 806 have already established that they have a talent for low frequencies but the slap bass of this is really well articulated from these speakers. The drums are nice and punchy and the guitar is very clean too which means that after being suitably impressed the analytical part of our brain takes a rest and we're left to simply enjoy the music.
If there's a big thing to take away from this listening session, it's that the Chora 806 manage to give each bit of the music its own space. Snappy treble without being harsh, weighty bass without being muddy and a mid-range that allows vocals to sit above all the audio is all you can really ask for in a piece of audio equipment. This, and the fact that it's all presented in a wide and open soundstage mean that these standmounts should really be auditioned to be believed. Sure, their height may mean you have to put some thought into where you can place them, but that's a small price to pay for a wonderful pair of noisemakers. Be sure to check them out at your local Richer Sounds to hear whether they light your audio fire!
Author: Steve, Bristol store