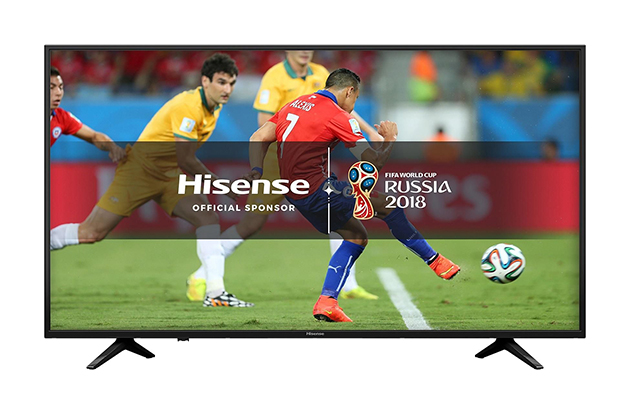 The World Cup is over now, but as you were watching you may have seen the myriad ads for Hisense and thought to yourself "Who are Hisense?". Well, let me tell you, dear friend, they are the largest TV manufacturer in all of China and produce some very decent TVs for the money, like the A6200 range for example. Let's find out more…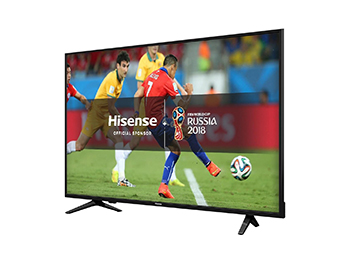 Firstly like most modern televisions, this range is full UHD 4K with the ability to upscale if your signal falls below that, so all images you run through are going to look as good as they possibly can. The range is available in 43″, 50″, 55″ and 65″ screen sizes, making it easy to find the perfect size for your living space. They offer 10-Bit HDR (8-Bit + FRC) for greater contrast in whites and black levels, and for better lighting ability for anything with HDR metadata. One last thing in this UHD 4K spectrum is the ability to receive HLG (Hybrid Log Gamma) which appears to be the high definition streaming format of the future. A refresh rate of 60Hz and frame interpolation rated at 1500PCI (Picture Criteria Index) gives the TV a decent motion rate that shouldn't have any issues with whatever you may throw at it.

One look at the Smart functionality on offer and it's clear that in this aspect the A6200 range is no slouch either, offering a quad core processor that runs the Vidaa U2.5 operating system. One of the major advantages to this system is the fact that it will allow you to use Alexa control to talk to your TV to control it (once the update for the system goes live). It also allows you to connect to the RemoteNow app and control all your needs via a Smartphone and also allows for direct casting to the TV. Netflix, Amazon, YouTube, BBC iPlayer and the Freeview Play system (BBC, 4OD, ITV and 5) are also available via the TV's internal Smart functionality.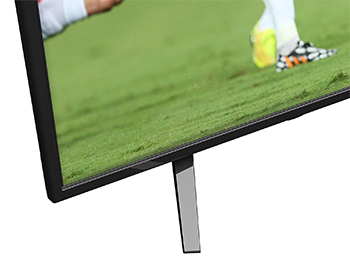 Connection-wise you'll be looking at 2 HDMI 2.0 (1xARC, CEC), 1 HDMI 1.4,1 Composite in, 1 Satellite in (F-Type Female), 1 Antenna in (RF Female), 2 USB 2.0, 1 Ethernet in and 1 Optical out. With all these connections you won't be short of getting yourself connected up and ready for whatever visual and audio need you may have.
A good thing about this level of connectivity is that you can get Freeview tuned in to get all your HD channels but you can also use the USB input to turn the TV into a PVR and record anything that you can't bear to not have saved and will also allow you to pause live TV much like a conventional PVR box.
From what I've seen so far of the range, it's pretty impressive what they can do at such a reasonable price point. If you're looking for a solid performer thats doesn't break the bank, one of these definitely could be right for you. Why not call or pop in to your nearest Richer Sounds and have a look for yourself today?
Click here to learn more about the Hisense A6200 TV range
Author: Hal, Plymouth store