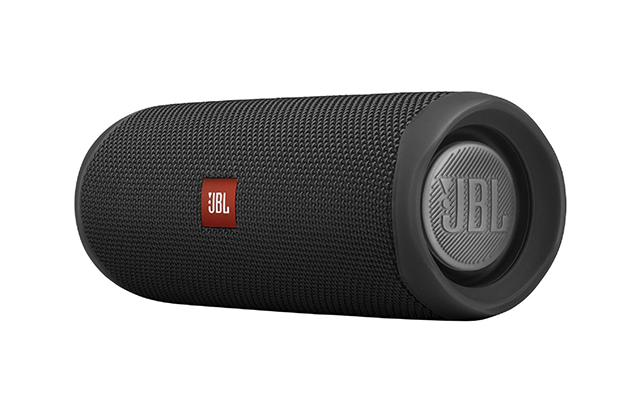 An old favourite from JBL makes a welcome return…
From my recollection JBL has been making the Flip series since the dawn of time (or 2013 at the very least). Practically every year they bring out a Flip and practically every year I am impressed with exactly what they deliver. So with this fresh in our minds let's have a little talk about the newest iteration, the JBL Flip 5.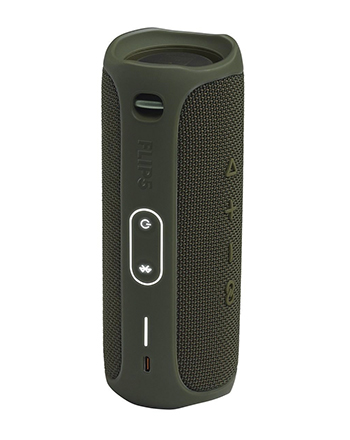 Let's start with the most obvious thing, it looks practically identical to the Flip 4 albeit a little bigger and with a small change to the design on the sides of the speaker. Having said that though when you've built a speaker's recognition based on how it looks and how it can be positioned flat or on its side (hence the name "Flip") then why change it?
With design being so similar you would also expect the sound to be similar, and it is. Delving more deeply into it though there's definitely more power in the 5 probably thanks to its auxiliary bass radiators and improved racetrack shaped driver. Of course with this extra power you need more battery life, which the 5 delivers in the shape of a 4800 mAh that allows it to perform louder and more detailed whilst still maintaining a solid 10 hours of battery life when you really crank it up. When the battery is completely dead from partying it only takes 2.5 hours to get it back to a full charge via its USB-C charging port.
Speaking of ports, on top of the aforementioned charging port it also has a 3.5mm aux in so you can connect any device via its headphone output. Most people, however, will go for Bluetooth and utilize the built in 4.2 to stream all your audio from your smartphone or smart device straight to the speaker within a 10 metre radius. Having this Bluetooth capability, as well as being battery driven, means it's perfect for picnics or taking it to the beach. The 5 is fully compliant with IPX7 waterproof standards so you don't have to worry about getting it a little wet (as long as the flap that covers the charging and aux port is securely fastened).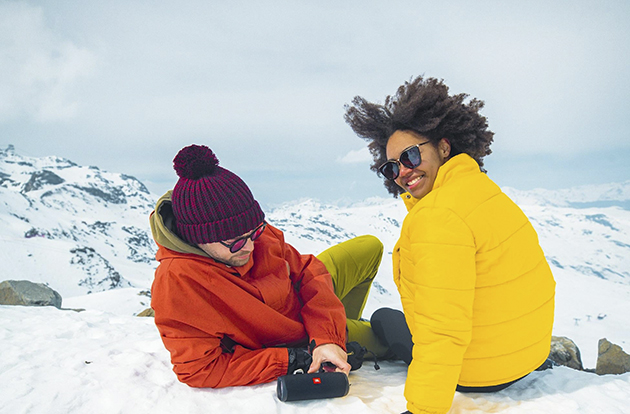 Sound is of course important with these things so I gave it a test with my old school demo track "Run boy Run" by Woodkid and everything from the deep booming of the medieval drums, up to the almost piercing high notes of the violin could be heard with no area being left out. As I expected, it delivered more than the amount of sound you'd expect.
I'll level with you when I say that I'm all about JBL when it comes to decently priced robust products, and with the improvements in sound the JBL Flip 5 has, it is without doubt going to be my go-to speaker. Anyone looking for a small portable speaker that has great bass levels but is still crisp and concise, should go to their local Richer Sounds store right now to give it a listen.
Click here to learn more about the JBL Flip 5
Author: Hal, Plymouth store