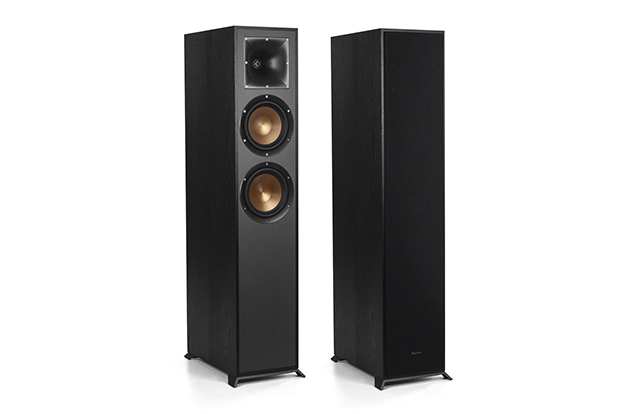 A historic name in US hi-fi hits the Richer Sounds shelves…
Klipsch… a brand that probably you haven't heard much of in the UK, but let me tell you why you should know about them. The company was founded in 1946 by Paul W. Klipsch in Hope, Arkansas USA. The original factory was just a small tin shed where Paul's legendary creations were made, and are still made (albeit in a much larger factory now!). It was in this tiny tin shed that PWK's Horn tweeters were first developed and now synonymous with the brand's sound. As a true testament to how good the design of his original speakers are, they are still in production to this date spanning over 70 years. Now the real reason you're here isn't for a history lesson on the Klipsch brand (as interesting as it is!), but for the Klipsch R620F floorstanding speakers.
When I heard that we were going to be stocking Klipsch speakers I was chomping at the bit to get my hands on some, having heard lots of positive things about the brand. Needless to say I was not disappointed when a pair of the R620F's turned up on a delivery day, straight into our demo room and out the boxes they come!
As value for money goes, you really will struggle to match the build quality, fit, finish and sheer size of these speakers. With beautifully textured Black Ash wood cabinets, magnetic grills, and chunky feet which interestingly aren't spiked but rather damped with rubber (good news for wooden floors) the Klipschs look every part a premium pair of floorstanders. They have three drive units per cabinet. The tweeter, dubbed 'Tractrix', is made up of technologies called LTS and Kapton. LTS or Linear Travel Suspension is the name for their aluminium tweeter which is designed to keep distortion to a minimum so you get the crisp most detailed high frequencies. Kapton is then used in the tweeter suspension material and this improves both resolution and detail so the top end is always clear, and in theory never harsh.
All of this mated to the exclusive 90×90 degree Horn which gives the high frequency a direct aim at the listener to help reduce unwanted reverb and reflections caused by sound bouncing around the room. The bass driver units use a Klipsch-exclusive technology called IMG. This stands for Injection Moulded Graphite and offers an idealistic driver property of being exceptionally light whilst maintaining high rigidity, in turn offering greater dynamics. The gorgeous copper colouring of the bass driver comes from the spun copper that lines the outside of the drive unit to further add rigidity.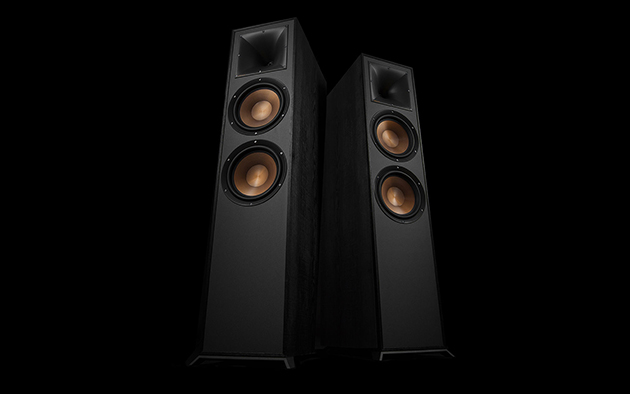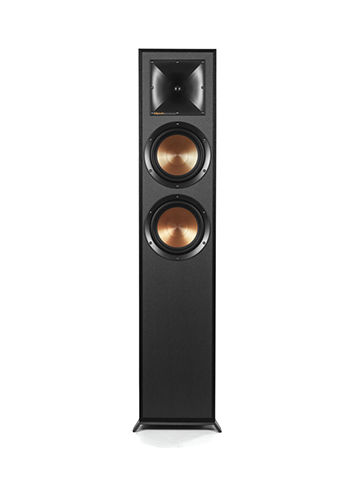 Wired up and given a couple of days to full run in, I sit down for my first listen. The first words out of my mouth are 'Wow'!! The first song fed to the R620Fs is "These City Lights" by Moog. This track can sound very brittle and bright on certain speakers but not so here. The vocals are given plenty of space to evoke the emotions of the lyrics and the rest of the track's detailed complexities are all delivered with brilliant placement and timing. This track is not shy on bass and the Klipsch take it in their stride, producing a very full-bodied bass that isn't lacking in detail or texture. They can get a touch boomy if provoked too hard with the volume but it's nothing overbearing.
On to another track by the same artist Moog called "Horizons". This song has layers, complexities and subtle nuances that can easily get drowned out on other speakers, but the 602Fs perform brilliantly. The deep bass of the track caught perfectly by those IMG drivers, the percussion and synthesised elements of the track kept right at the forefront of the track through those lovely horn tweeters. Vocals too are given the right amount of space in the track, the whole track sounding cohesive and beautifully resolved.
In summary it's pretty clear I am a huge fan of these speakers. Their upfront full-bodied sound may not suit everyone, but that's why we have fantastic experience rooms for you to test them out with your own ears and eyes! Why not give your local Richer Sounds store a ring, book a demo slot and be mesmerised by the unique sound of these speakers?
Click to find out more about the Klipsch R-620F speakers.
Author: Aaron, Cambridge store