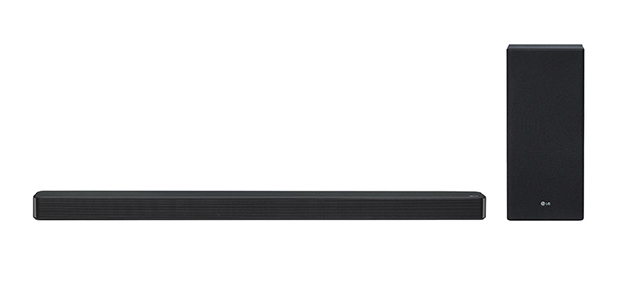 LG's solution for simple home cinema sound…
While modern TVs have pushed the boundaries of what is possible, the only downside is that with thin TVs comes thin sound. In response to this, there is now a wide array of sound upgrades available including soundbars. Today we look at a new entry from LG, the SL7Y soundbar and subwoofer combination. Join us as we discover what LG have come up with to provide the great quality sound every TV deserves.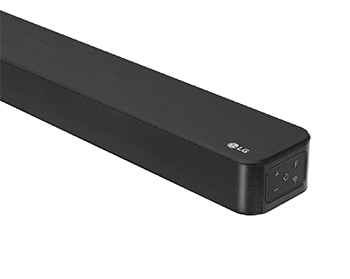 The LG SL7Y is a 3.1 channel soundbar. This is a combination of 3 speakers in the bar itself and the 1 representing the wireless subwoofer which comes with it. The unit itself is finely finished with a brushed aluminium top and a black mesh grille covering the speakers. It forms a tidy frontage which wouldn't look out of place in any front room. The sub is a black MDF cabinet with a soft fabric covering the bass driver to make a discreet overall package.
However, just because the LG SL7Y look like most other soundbars, it packs a few features under the hood which are far from standard. The first is compatibility with DTS Virtual:X, a surround sound format which uses computing power to move sound around the room for a surround effect no matter how many speakers are available. It's a clever piece of software and we were particularly impressed by the SL7Ys movie performance in our tests. It really threw the sound around the room as though we were listening to a much bigger system.
The SL7Y is also designed for music, it features Bluetooth but also packs an integrated Google Chromecast for audio playback from an Android phone. This means you can playback at a better quality, even up to Hi-Res music files from Tidal. It makes music playback from the bar that bit easier as there is a much easier pairing process to go through. It also means that you can control the bar with Google Assistant voice control if desired.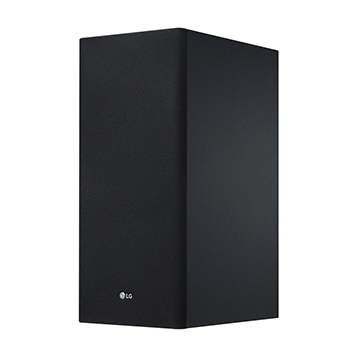 Another handy feature is the inclusion of HDMI for connecting to any modern TV. The advantage of connecting via HDMI is that you once setup, you can control volume with the TV remote. A great feature for anyone fed up of having too many remotes in the living room. LG also offers an optional wireless surround speaker pack which enables you to turn that 3.1 soundbar into a full 5.1 system for full surround sound. It's a nice extra to have the option and while we didn't get the chance to try it out, we're happy to have the choice.
All in all, we thought that LG had really taken the right approach with this soundbar. It offers good cinema quality sound without the hassle of trailing wires while also delivering wireless music over WiFi. The range of sound delivered was far more than expected out of such a small bar and sub with us at least once checking that we hadn't turned something else on instead. If you're in the market for a simple solution to upgrade your television's stock tinny sound, why not pop in to your nearest Richer Sounds and give this bit of kit a whirl?
Learn more about the LG SL7Y soundbar.
Author: Robert, Brighton store