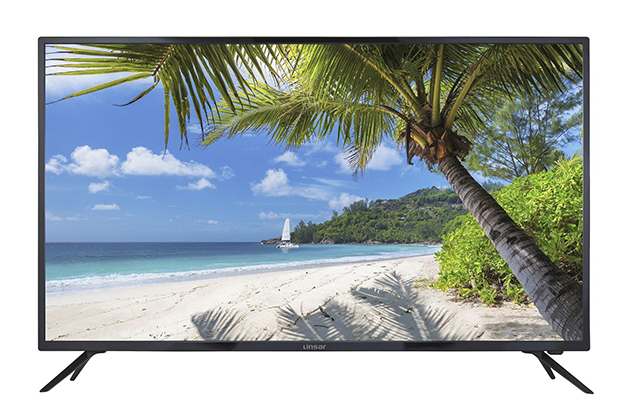 Linsar's UHD8000FP 4K Smart TVs hopes to offer a top-quality option without the big price tag.
"Who are Linsar?" I hear you ask.
They are an English electronics company who have been around for just over 10 years, but they have already proven themselves to be contenders in the budget-end of the UK's TV market. In a world of many-headed conglomerates leading the chase it's nice to see a smaller British brand holding its own against some of the bigger players. Available  in 43″, 55″ and 65″ screen sizes, let's have a closer look at what the UHD8000FP range has to offer – for today's review we are checking out the 65″ .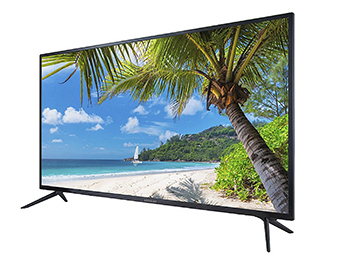 The TV's predecessor the UHD520 was a more basic model that came bundled with a Roku streaming stick, which allowed access to a wide range of smart video streaming platforms when plugged into a spare HDMI port. But now the UHD8000FP has the Smart features built-in. And while the range of services isn't quite as generous as Roku's own operating system, it still comes equipped with YouTube, BBC iPlayer, ITV Hub, All4, My5 and UKTV Play.
It also comes with Freeview Play integrated, accessible via a wired or wireless Internet connection, so you can catch up on the last 7 days of TV if there's anything you've missed on selected channels. In addition, you have the added bonus of USB recording, turning the TV into a PVR to record any content while you're out. This allows you to pause live TV too, so you'll never miss any of the action while you're in, either.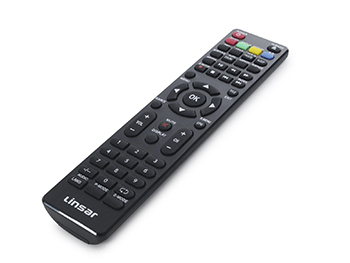 You will also find the remote control comes with a couple of handy shortcuts to get you directly onto Freeview Play and YouTube at the push of a button. Through these you can access a wealth of content in 4K Ultra HD, showing off the TV's capabilities in cinema-quality resolution on the small-ish screen. Thanks to Linsar's appealing prices it won't break the bank to get that experience into your home. And with the model available in 43 and 55-inch screen sizes as well, there's even more chance of finding the right size for your living room.
The UHD8000FP comes with HDMI Audio Return Channel, giving you connectivity and control over external audio devices to help beef up the sound. There's also a 3.5mm analogue headphone output too. Three HDMI inputs have your external device needs covered, whether it's a games console, Blu-ray player or set-top box, and a second USB port will also let you play external digital media. It even comes with a scart input, so you can still make use of any older equipment that uses the analog video connection type. Although it does lack the highly coveted Netflix and Prime Video services, at this price point it's hard to find any fault with the TV, considering many other manufacturers are making 65-inch TVs of a similar spec for significantly more money.
As a brand, Linsar is a fairly new entry into the Richer Sounds catalogue, but we're looking forward to hearing what they'll do next. Pop into your local Richer Sounds store to find out more.
Learn more about the Linsar UHD8000 TV range.
Author: Max, Bristol store