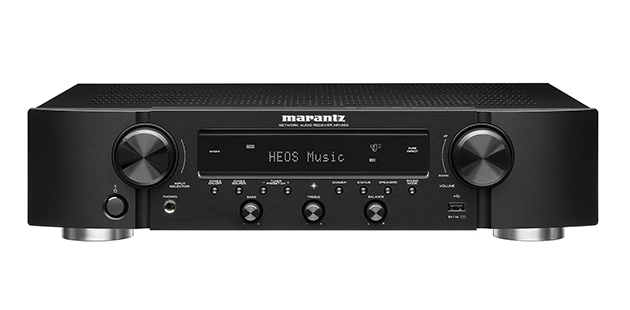 Marantz are one of the most prestigious names in the hi-fi world thanks to a history of fantastic releases, which are well known for their musical sound. It's always a joy to sit down with a Marantz product and today we look at the new NR1200 network receiver. Join us as we find out if it lives up to its famous name…
The NR1200 aims to combine the power and quality of a standalone integrated amplifier with the all-encompassing support of a network receiver. It's a potent combination and if done right, can be all you need under the TV. By combining the two in a slimline chassis taken from the Marantz NR1510, the NR1200 offers a more palatable package than an outright home theatre receiver.
However, don't let the NR1200 fool you, this is more than just a compact AV receiver despite the similar capabilities. The NR1200 is designed from the ground up to offer the best possible performance for its price range with a powerful 75w per channel delivered into 8 ohm speakers with almost no distortion. This means it can control speakers that other amps may struggle to get up to reasonable volumes.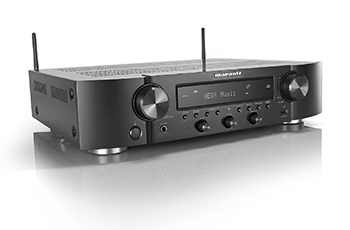 When it comes to features, the NR1200 is well endowed. It offers a DAB/FM tuner for radio fans, along with built in HEOS multiroom support for those looking to stream from services such as Spotify, Tidal and Amazon Music. Bluetooth is also included as well as Airplay 2 support and compatibility with all the latest voice assistants. The audiophile is also catered for with support for high resolution playback up to 24-bit/192kHz if you have the files to support it. On the physical hardware side there is a range of connections too. Marantz have included numerous digital and analogue inputs for connecting other components, alongside 5 HDMI inputs and 1 output. This makes the NR1200 the centre of the home audio setup and brings TV remote control support where available. There is even support for a turntable via the dedicated phono stage on the back. No stone is left unturned with the connections on the NR1200 so you shouldn't be left disappointed.
We see this product as the centre of the living room thanks to the range of connections and ability to master any task you set it. It might be assumed that there would be a compromise when it comes to stereo sound, but Marantz have taken special care to ensure this unit really brings speakers to life. The inner layout is designed to minimise audio distortion moving across different components while the DAC included comes from a higher spec AV receiver. When it comes together the NR1200 has a beautiful tonality to its sound as we found out when we sat down to have a listen.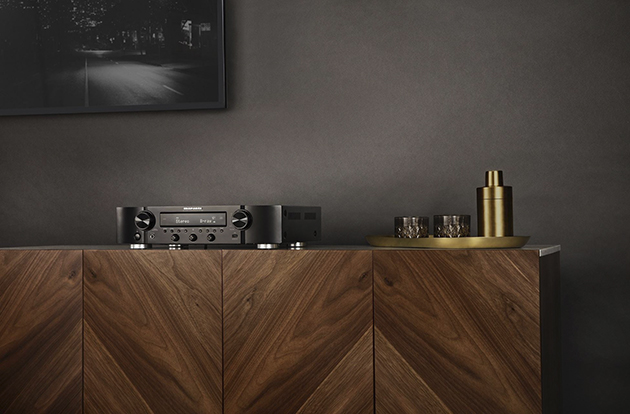 We hooked the NR1200 up to a pair of Monitor Audio Gold 100 standmount speakers to begin with. These are well over £1000 worth of speakers and should be a decent challenge for the NR1200 however, we were blown away by the quality of sound from the Marantz. It delivered all the power needed and still managed to keep the Gold 100 speakers under control and in time. The NR1200 delivered that same musical sound we've come to expect and has us drifting into the music without even realising it. It's an incredible performer when you consider the size and price.
Altogether, we found the NR1200 to be a mighty piece of engineering. To squeeze so much power and performance out of a chassis this small is a feat of magic and we'd love to know more about how it was done. To see for yourself if this might be the product for you, then why not come down to your local Richer Sounds store today for a demo?
Find out more about the Marantz NR1200 network receiver.
Author: Robert, Brighton store