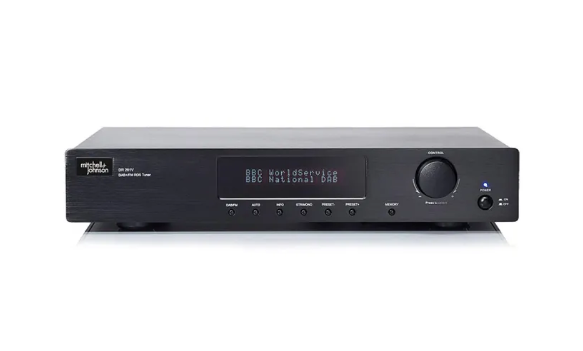 The more things change the more they remain the same. Thanks Jean-Baptiste Alphonse Karr for that quote which will definitely make sense if you decide to read on.
So right now we live in a world of constant technological change. It seems every few months some new "groundbreaking" technology comes out which is set to revolutionise the way we look at ordering groceries and turning our heating down. This has also bled into your classic audio visual with TVs becoming super smart and radio slowly transitioning into internet streaming.
What if you don't want that though? What if you want something that's traditional with maybe a hint of a newer technology? Well luckily for you we're here to talk about the Mitchell & Johnson DR201V tuner which can solve all of your separate tuner needs.
Remaining the same is the DAB/FM tuning which means you get all that DAB that's been around since 95, and all that FM that's been broadcasting from around the 30s.
Hopefully everyone's got their head around DAB in the nearly 25 years it's existed but if you need a reminder, it is digitally transmitted radio giving you a crisper clear sound without any interference. FM on the other hand uses specific frequencies to carry sound, and whilst it can sound better on certain occasions it is much more prone to interference from the myriad devices and structures that also deliver information through specific frequencies.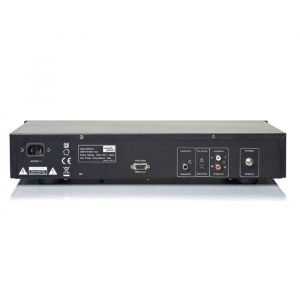 Now for the part that's changed, and I'll be honest when I say that this late in the game I don't think anyone doesn't have their head around the functionality. That functionality is of course Bluetooth! The short range wireless connection named after King Harold Bluetooth for his ability to unify Denmark and Norway in the 10th century that was introduced to the masses 1998 as a way of transferring information from one device to another.
Nowadays Bluetooth is mostly recognised as a way to make loud noise come out of the speaker that those kids have on the bus, but if you look a little more into it then it will allow you to stream any music that you have on your smart device (phone/laptop/tablet) directly into the DR201V in case you want to listen to something that isn't playing on the radio.
In terms of connections it will need to be connected into an amp (it can be connected into other audio visual units but I recommend talking to your local store to avoid confusion) via either the analogue phono outputs or the digital coax or optical out. My personal preference is Digital Coax, but always make sure your amp has Digital inputs if you want to go that route.
Last but not least let's talk about the design. Boasting a large, easily readable, two row dot-matrix display means you'll be able to see which radio station you're on even without your readers! It also has a luxury aluminium remote that will look lovely lost in your sofa.
As someone who's set up multiple Mitchell and Johnson DR201V units over the years I highly recommend it for its ease of use to set up, and it's exquisite sound when connected up properly to an existing hi-fi sytsem. Why not get in touch with your local Richer Sounds and get one for yourself, or someone else, just in time for the Holiday season.
Learn more about the Mitchell & Johnson DR201V.
Author: Hal, Plymouth store