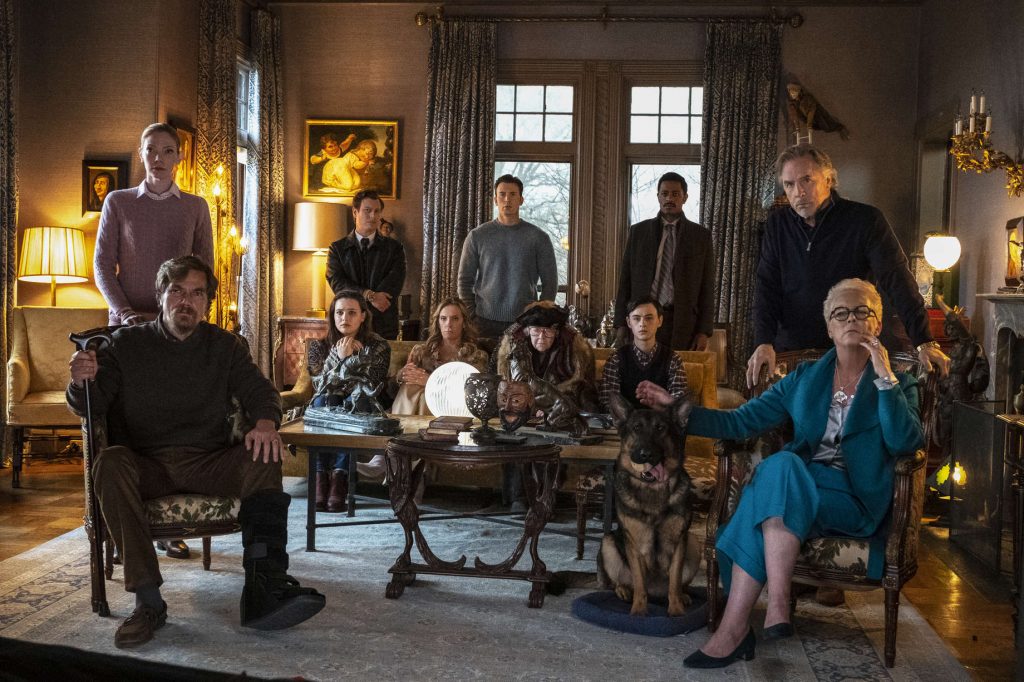 When beloved author Harlan Thrombey (Christopher Plummer) kills himself, detective Benoit Blanc (Daniel Craig) soon discovers that a web of mystery surrounds the deceased author's family.
You will hear many critics claim that writer/director Rian Johnson has "turned the mystery genre on its head" with Knives Out. No stranger to the tactic of subversion, Johnson's sci-fi picture Looper was ultimately about something far removed from its initial premise, and proved he loves to toy with expectation. His next feature was Star Wars: The Last Jedi, a film that followed JJ Abrams' overtly nostalgic The Force Awakens with something that purposefully sought to reorient that franchise's status quo. For his latest film, though, Johnson has surpassed my anticipation once more; he has not simply "turned the mystery genre on its head" as I had heard so many express. Instead, Knives Out turns the 'whodunnit?' mystery feature inside out. Rather than play with the framework of this type of story, Johnson exposes and explores it from the inside, resulting in a film that embraces its genre with a clear love and affection while also spiritedly picking it apart.
It's not quite seamless, with the second act losing a bit of steam as Johnson reconfigures the essentials of the mystery. In attempting to maintain intrigue while also twisting the plot, the movie's slight lag here can come off a bit like a writer's exercise that was shot on film. Nonetheless, it is still briskly entertaining, and it ensures that one key element remains in play to hold it all together – it has a genuine respect for the audience. Johnson, aware of his viewers' knowledge of the 'whodunnit?', never once attempts to outclass his audience with twists for twists' sake, maintaining what can only be described as a comfortingly unpredictable predictability. By sewing certain seeds early on, the viewer is encouraged to see through not only the film's mystery but the narrative deconstruction in the film itself. You have an awareness of where it is going, only you are totally clueless as to how it might get there. I could call this a film about the journey rather than the destination, but the film's third act and finale are magnificent. Bringing the entire plot together wonderfully, it arguably justifies the second act to create an immensely satisfying whole.
If that all sounded a bit obtuse, it is genuinely because of how difficult it is to sing of this film's praises without spoiling all of the surprise. Thankfully, Knives Out is rife with more than just a noteworthy narrative. For starters, the set design is absolutely spectacular. While the film does venture into a few other locations, most of it is set in the luxurious and eccentric Thrombey manor, with Johnson and crew making full use of this live-action Cluedo board of a home. From interrogations taking place in front of a spiral-knifed centrepiece, to the cozy and cluttered confines of Harlan's study, to a fog that surrounds the manor until the truth begins to reveal itself (seemingly), the film's stage is beautifully set. This is aided by some truly excellent cinematography by Johnson and his long-time collaborator Steve Yedlin, with some Spielbergian blocking and camerawork that is effective while not being overly flashy or distracting. With an ensemble cast of characters this great, the way each actor is manoeuvred in and around the frame is exceptional, resulting in a dynamic use of every space that makes each character's movements truly mean something. It all accumulates into making a delightfully anachronistic film, one set very clearly in the present day but enjoying the old-school vibes that come with the genre.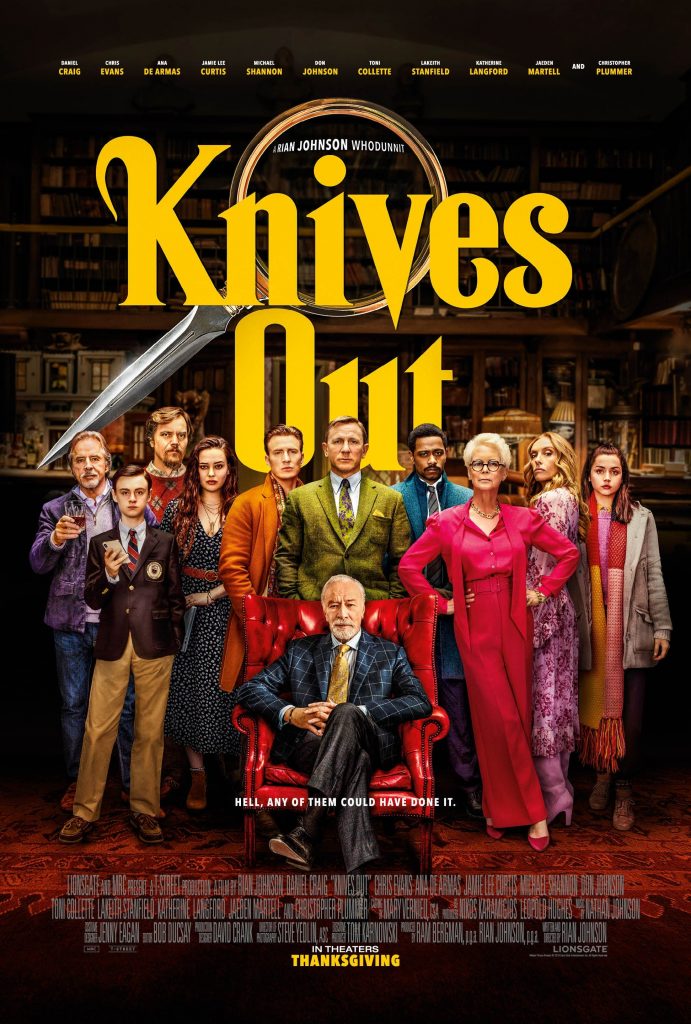 If there is one component however that we all expected to shine based on posters and trailers alone, it would be the cast, and no expectations are undercut here: each and every one of Johnson's ensemble achieves nothing short of perfection. Plummer exudes warmth and wittiness as Harlan. Jamie Lee Curtis is transformative as Harlan's "self-made" daughter Linda. Michael Shannon is both hilarious and pathetic as Harland's youngest son, Walt. Toni Collette plays Joni, the widow to Harlan's deceased son Neil, and is spot-on as a vacuous social media influencer and lifestyle guru. Chris Evans' portrayal of playboy Hugh Ransom is surprisingly played against his type to great effect. Furthermore do Katherine Langford, Jaeden Martell, Don Johnson, Edi Patterson and K Callan all shine in their more supportive roles in the family. The film's two leads, Marta (played by Blade Runner 2049's Ana de Armas) and Daniel Craig's detective Benoit Blanc are two of the most undeniably memorable performances I have seen in any recent film. Armas' is a breakout star here, the actress clearly lavishing a role that asks for far more than it initially appears to, while Craig's Georgian detective is hilariously off-kilter for the actor while still being so intelligently controlled by him. He stole what was already a stage of treasures, and I would more than happily watch him retire his 00 status to play more mysteries as the droll, exquisitely over-the-top Benoit Blanc.
With original films only getting scarcer, Knives Out champions how an old genre can always be made new again; a perfect example to combat Hollywood's lacking confidence in such projects. It is no surprise to me that my screening was absolutely packed full, and that this was on many people's most anticipated lists for the year. With an expert cast, exceptional direction and witty writing, what more can one expect from the movies? This is a mystery already solved – you only need to look at the fabulous Knives Out for evidence.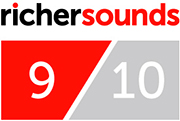 Author: Tom, Chelsea store