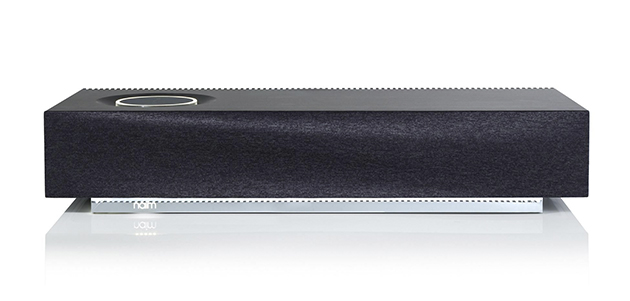 It can be tricky when the time comes to update a much loved and successful product. Naim has now replaced its hugely popular all-in-one system with a new Mu-so 2nd Generation. Join us as we delve into the details and find out if this new version is worthy of the name (pardon the pun) – Naim…
The original Mu-so all-in-one speaker married sleek good looks with a room-filling sound, all made accessible through the Naim app for Android and iOS. With the new 2nd Generation system, these key features have all been improved and updated. The app itself has had constant iterations and improvements since launch to create a true home for your music collection.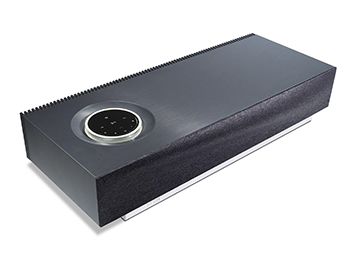 When we finally got our hands on the new unit, we couldn't help getting it out as soon as possible for a listen. The packaging itself features the usual Naim minimalist design with a few notes on top highlighting the new features of the 2nd Generation speaker. Namely, the improved controls, upgraded drivers and more powerful processor. Set up is relatively quick with the Naim app getting us underway in just a few minutes. One nice touch was the dial displaying progress towards the obligatory software update using the new lighting to show percentage, meaning we could check progress at a glance without getting our phones out.
Speaking of the app, we were pleasantly surprised to see that Naim has addressed any minor gaps in their connectivity with this new 2nd Generation product. There is new support for Apple Airplay 2 out of the box, along with the ability to use the Mu-so as a Roon end point. Most interesting of all is the inclusion of Google Chromecast support, bringing along a world of music apps on Android. This means there is no loss for Android users compared to iOS. Both now offer multiroom audio with other enabled speakers.
The speaker itself retains the stylish, premium build of the previous system but introduces a darker stainless-steel finish and matches it with a new range of colourful grilles. The other main difference is around the stunning control dial which dominates the top of the device. The feel of this dial has always been second to none and makes using the Mu-so a joy. We're glad to report this has been even further improved with a new Perspex material allowing light through to light up the entire dial. This means even from a sitting position you can see the volume dial turning up.
On the top of the unit Naim have chosen to add more functionality with an improved range of fifteen touch-sensitive buttons. These allow you to cycle through presets for your favourite internet radio stations, control playback and navigate the myriad of different inputs available to you. While fifteen may sound like a lot of buttons for a small dial, Naim has done a great job of lighting these so when you don't need these buttons they disappear into the control dial.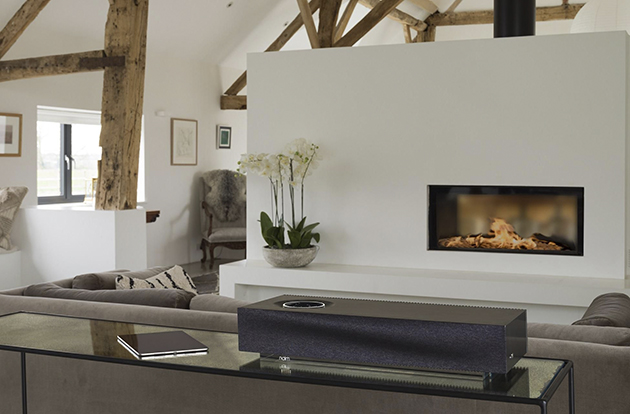 In terms of connectivity, the Naim Mu-so 2nd Generation offers a wide range of inputs for compatibility with all of your devices. On the right-hand side of the unit is a status LED, a reset button and a USB input for connecting a flash drive. The rest of the ports are located underneath on the right side too. Here we have a digital optical connection for devices such as TVs, CD players and games consoles. There's also a 3.5mm analogue input if you need to connect a turntable and an ethernet port for networking. The big improvement with the Mu-so 2nd Generation is the inclusion of an HDMI port. With this you can now connect to a TV more easily than ever using HDMI ARC. This gives users the ability to control the Mu-so with their TV remote making for seamless integration.
With the specification out of the way we sat down with the new Mu-so to hear how things have improved on the most important front – sound. Naim has worked with French manufacturer Focal to upgrade the drivers on the Mu-so to reach new heights on what was an already incredible sound. There's also improved cabinet volume for extra bass response, so we're really looking forward to hearing how these changes have helped improve the sound.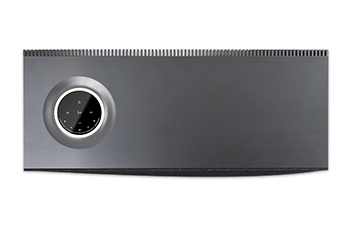 We begin with one of our favourite artists, Arcade Fire, and their most recent album Everything Now. On the track "Chemistry" we note the impressive bass response building under the track. It is satisfyingly impactful and gives a real sense of being there. Moving on to the track "Electric Blue" we found ourselves tapping along to the fantastic rhythm and timing from the Mu-so. Everything was right where it should be and spot on time.
Changing things up some we switched to "Disorder" by Joy Division. Some speakers can really struggle to bring this track to life, but we found the Mu-so had the ability to breathe life into this track and the constantly plucking bass guitar. The band sounded well separated and with plenty of room to do their thing. It was a very impressive performance from a speaker of this size and price. Even when we cranked things up, we didn't hear any distortion as the 450W amplifier in the Naim handled those new drivers to perfection.
Naim have certainly lived up to the hype of the original Mu-so with this new generation, adding some important improvements to an already class-leading product. Handy additions like Chromecast support and a HDMI input bring the new Mu-so bang up to date. We also loved the improved looks and aesthetic of the Mu-so 2nd Generation, the control dial in particular, is second to none.
Why not give your local Richer Sounds store a ring today and arrange to hear this incredible all-in-one winner for yourself?
Click here to learn more about the Naim Mu-so 2nd Generation.
Author: Robert, Brighton store