Panasonic delivers a mid-range marvel with the GX800 range.
While OLED and QLED TVs can seem like the only TVs anyone is talking about, Panasonic are still offering plenty of choice for those looking for less than flagship-level technology. Today we look at the mid-range GX800 range which features a traditional LCD panel but plenty of up to date features. Join us as we get hands on with some of Panasonic's newest 2019 televisions.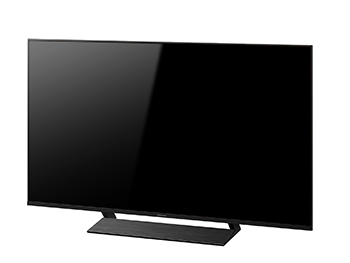 The GX800 sits between the entry-level GX700 series and the class leading OLED panels and is offered in four sizes; 65″, 58″, 50″ and 40″ versions, all with a VA panel for improved contrast ratios.  All feature a 1600hz refresh rate and dedicated Sport and Game modes for perfect motion in any scenario. It's a nice touch which can really make a difference to response times. One of the big changes from Panasonic this year has been the renewed focus on HDR formats across their TV ranges. The GX800 is no different with support for Dolby Vision and HDR10+ on top of more widely available standards in HDR10 and HLG. The inclusion of these competing standards is unique to the market this year and marks a victory for the consumer. Previously, support for these standards was a case of 'either or'.
The other headline inclusion for the GX800 range is the HCX processing chip which works its way down from last year's OLED range for a quicker, more responsive and lifelike experience. It also manages colour and lighting levels and we're expecting to see a real improvement in this area.
With such an impressive spec sheet, we've been really looking forward to getting our hands on this exciting new set, so once we got the 50-inch version into our store we couldn't wait to have a look. The first thing we notice about the GX800 is the new premium metal bezel framing the screen. This is a glossy aluminium set back from the edge of the screen giving a slimmer appearance to the TV, something inspired by Panasonic's OLED TVs. Along with this neat bezel is a slate like stand which fits nicely with the overall minimalist design. All in all, it adds up to a premium feel and we're big fans of the new look.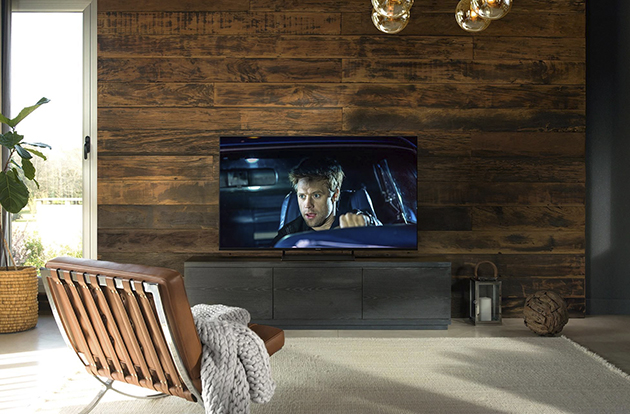 Once we've made our way through the simple setup up process, we arrive at the new My Home Screen 4.0 which rolls down the screen to change between sources. It's certainly functional and easy to navigate and we have no issues here. We switch to Netflix and new series Our Planet, as it features both Dolby Atmos and Dolby Vision. To get access to this soundtrack we plug in a Dolby Atmos enabled soundbar and sit down to enjoy. The set supports both Dolby formats for the best of both worlds, the finest HDR picture and widest possible surround sound. Our Planet especially is brought to life through the peak brights and darks which make the natural world pop.
Images are smooth thanks to the new processor and the TV has no trouble moving from the brightest mountain range to the darkest caves. We're incredibly impressed with this performance from a mid-range television. Panasonic has also included a few other handy features like two-way Bluetooth for external connections and voice control via a compatible Google Assistant or Alexa product. There is even support for recording direct from the TV itself with an external hard drive.
In summary, we were deeply impressed by the new GX800 range. Panasonic could have updated a few features and launched a new for 2019 but they opted instead to really push the boundaries of what you expect from a mid-range LED TV. To see for yourself if this TV could be the right choice for you, why not pop into your local Richer Sounds today?
Click here to learn more about the GX800 TV range from Panasonic
Author: Robert, Brighton store