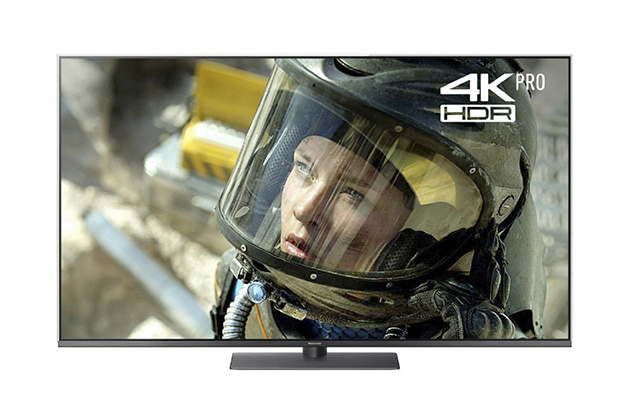 It's that time of year again when television manufacturers are releasing their new models for 2018 and Panasonic are no different. So, to kick things off we sat down with Panasonic's new FX750 TV range – specifically the TX49FX750.
This TV is part of the well-established mid-range of Panasonic's television line nestled between their top of the range OLED TVs and their entry level sets. As such, it comes packed with loads of great features which you won't see in many other places and an IPS (In-Plane Switching) panel for great colour reproduction and impressive contrast ratios. Let's dive right in!
The first thing you notice when setting up the new FX750 is the impressive design. A lot of care has clearly been taken to make this TV feel as premium as possible and there is definitely a shared design language with Panasonic's OLED FZ952 range. This means that the panel is incredibly thin for a LED display and incorporates a beautiful glass trim on three sides of the panel. Cable management has also not been neglected, as there are panels to slot in place over unused ports of the rear of the TV, and you can easily channel cables through the TV's stand. Panasonic have also improved the stand from last year's EX750 model by adding a central stand rather than individual feet. This all adds up to a clean viewing experience for the user and it's something that really struck me as well thought out.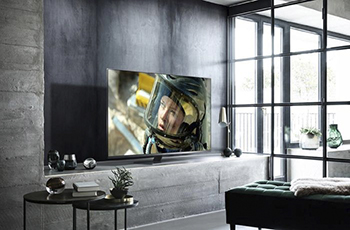 Once we had the FX750 out of the box, we turned to set-up which was a breeze with Panasonic's Firefox OS Smart TV system. There has been a big jump forward for Smart systems in recent years and Panasonic's system is no different. Made by Mozilla, who created the Firefox web browser, the system is full of clean lines and is well laid out to make finding content intuitive. This is helped by the well designed remote control which we normally wouldn't mention, but it's easily the most intuitive on the market. Inclusion of Freeview Play also means plenty of support for all current TV catch up services. Plus, there is a Freesat tuner built into the TV itself for those with a satellite dish. A few tweaks are all it takes to get the colour temperature just right for our demonstration room, helped by an ambient light sensor which adapts the viewing mode for the conditions in your space. Finally, the FX750 also includes Bluetooth audio both in and out, which makes connecting external speakers or headphones very easy while allowing you to play your own music through the TV's internal speakers.
One of our favourite features of the FX750 is the rare inclusion of the twin tuners into the TV itself. This allows you simply to plug in an external hard drive and you can record two programmes at once. Most TVs will allow you to record one channel at a time, so this is an excellent feature for Panasonic to include. We were really impressed at its integration with Panasonic's operating software making it so easy to use and potentially saving the user several hundred pounds on the cost of a recording box.
To really see what the FX750 can do, we put on Planet Earth II in 4K UHD with HDR (High Dynamic Range) and the screen immediately showcased top-notch quality. Blacks were impressively deep for a non-OLED screen and there was plenty of brightness when watching the animals of the Savannah desert moving in and out of the shade. Nothing looks overblown and this is largely down to Panasonic's neutral colour palette which tries to give a more natural look to visuals than some other manufacturers. Opinions on this largely come down to personal preference and viewing habits, but we were very impressed by the accurate representation of skin tones.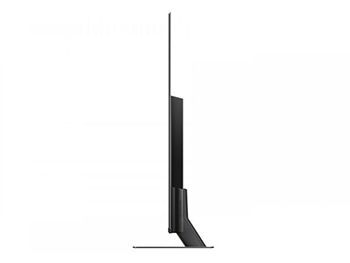 The FX750 supports the use of both HLG (Hybrid Log Gamma) a broadcast HDR standard and the new HDR10+ standard which gives you adaptive frame by frame Dynamic Range for the most accurate contrast ratios and vibrant colours. The implementation of this is clear to see when viewing a 4K UHD Blu-ray of Spiderman: Homecoming. Watching the scene on the Staten Island ferry with the contrast of the bright exteriors of New York City and the gloomier interiors of the ferry really shows of the contrast range of the FX750. Detail was easy to pick out and Peter Parker's suit was no less colourful when holding together the ship in the shadows to when he is flying around in the sun.
This scene also showed off one of the Panasonic's best features which is the smooth motion even in the most action-packed scenes. This is thanks to a 2200Hz refresh rate which allows you to make out the detail in every panning shot and see the detail as Spiderman swings around the ferry. The smoothness and detail mean we can heartily recommend it for movie buffs and gamers alike.
All in all, the Panasonic FX750 really impressed us in store with its premium design and fantastic contrast ratios. If you're looking for a great TV that offers great value as well as great features, then the Panasonic FX750 could be the TV for you. To see for yourself pop down to your local Richer Sounds store for a demonstration.
Click here to find out more about the Panasonic TX49FX750B television.
Author: Robert, Brighton store