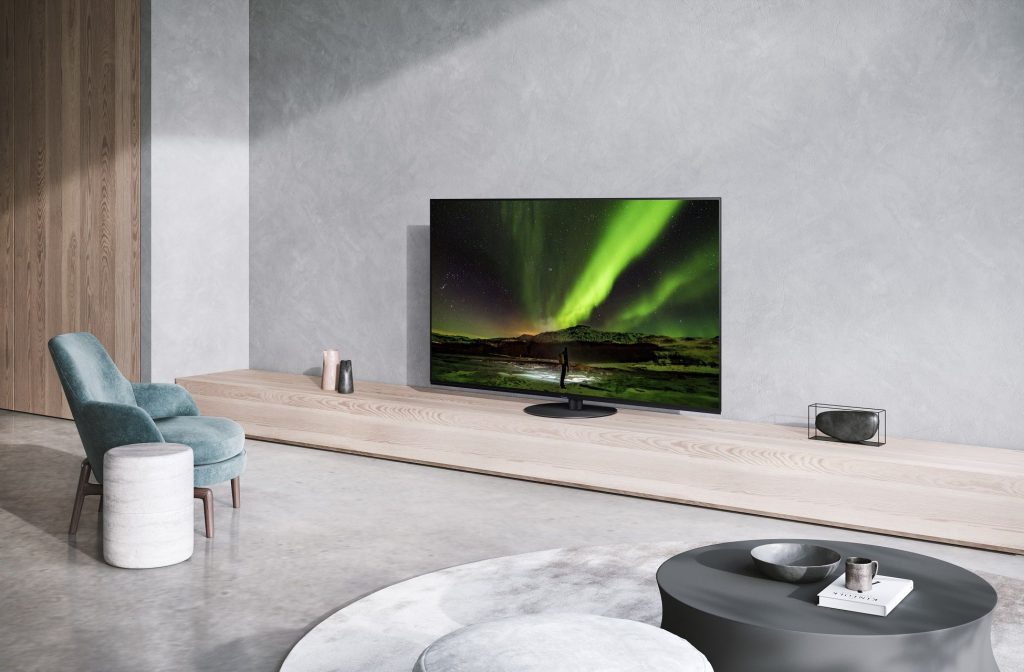 DISCLAIMER: Owning a Panasonic himself, this reviewer may be marginally biased, but is going to do his level best to be as objective as possible.
Now that that's out of the way – yes, I'm definitely going to be fully objective. We want you to have the right TV for you!
Dating back to the dying throes of plasma, Panasonic have long held a reputation for their accuracy. They may not have the most 'wow factor' when it comes to colour saturation or even the best motion processing if you're a diehard sports fan. But, if you're a cinephile, you'll rarely find something to better watch your favourite movies – and more recently, premium streaming series.
Despite some impressive developments this year from the likes of Samsung with their Neo QLED, OLED is still king – especially for larger screen sizes such as this particular 65" review. The Panasonic TX65JZ1500B is exactly what most buyers were looking for last year, a way to get the pinnacle of Panasonic's sought after image quality, but without having to pay out for the attached sound system. If nothing else, it always made keeping the TV looking sleek and thin more tricky with an Atmos array strapped to it.
So, with this beast out of its box and on to a stand (a swivelling one no less!) – it's on to the inspection.
Despite OLEDs having spectacular viewing angles and very little need to point at the seating area, it's still a much sought after feature, and it helps the stand have a smaller footprint if you have a cabinet that isn't as wide as the TV, or you can't wall mount it.
It IS however, still a slightly chunkier unit when it comes to depth. At 6.9cm from back to front at the deepest point, it's still not going to be as thin as other options such as the LG OLED G1 if you're looking to have the slimmest you can possibly manage.
Being a flagship TV, you do of course expect it to be as feature-filled as its contemporaries – and for the most part, the Panasonic TX65JZ1500B manages. It has 2 full-fat HDMI 2.1 ports for your gaming needs. This means you can take advantage of the PS5 and latest Xbox' VRR and ALLM feature (games permitting) and won't be hampered by the refresh rate (something to look out for when you see brands such as Hisense claiming such features, but only operating at 60hz peak).
The smart system is still simple and easy to navigate, which is great if you're happier using your external sources such as Sky or Roku inputs for the most part. However, if you prefer a more central hub, you may be put off by the lack of Apple TV (or Apple integration in general) and Disney+, which are both missing at the point of review.
The TX65JZ1500B DOES however, trump the competition with the HDR compliance. Which is another way of saying it can handle whatever you throw at it, from HDR10+ to Dolby Vision. This means whether you're watching Netflix, Amazon or 4K Blu-ray, you're totally covered and will always get the director's vision. Combine this with the 'Professional Edition' panel that Panasonic have had specially tuned, and you're still dealing with best in class for your movies.
The picture is, as you've probably assumed, superb. Throw the Netflix series of Daredevil at the screen and you're quickly immersed in the grim, dark and foreboding night-time streets of Hell's Kitchen – and not missing a single detail due to the stunning screen. Fight scenes are coherent and detailed despite occurring almost exclusively in the dark. The motion still stays sharp and natural as well – with effectively no blur or shudder as you're likely to find in normal LED (or QLED) panels.
Under showroom lights, the screen does struggle at SOME points, but they are few and far between. This is a screen that performs best in dimmer light settings (such as a cinema, home or otherwise) when watching premium content.
It bears noting that the Sony A90J that was positioned nearby managed to hold up under the lights more – but at the cost of accuracy of the image, with some contrast looking more artificial than needed to compensate.
Whilst the peak sound system has been removed from this set, it still retains a simple but effective stereo array in the TV. However, like with most TV's, this would seriously benefit from an appropriate soundbar – or even better, a home cinema to do it justice.
With very little to complain about, the TV is sure to be a go-to this year for cinephiles. To avoid the imminent Black Friday rushes, get yourself down to your local Richer Sounds store for a chat today to lock in this gorgeous set for yourself!
Learn more about the Panasonic TX65JZ1500B TV.
Author: Tom, Cardiff store