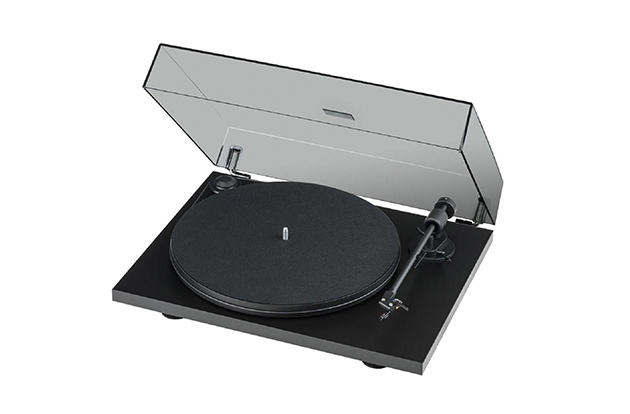 Project's new budget turntable focuses on sound, pure and simple.
I know you've all been thinking as you scour the Richer Sounds tech blogs recently: "Just where are the reviews from that Bradley in Plymouth?" Well, your wait is over! Here I am, back from obscurity! Which, by the way, leads me perfectly onto what I'm here to talk about today. Another item that seems to have been reborn, the trusty turntable. Well not just any turntable, but a turntable from the magnificent Project…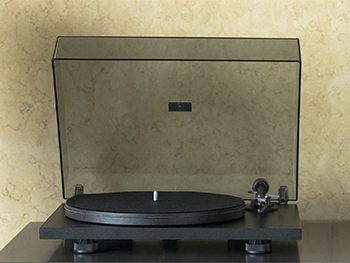 Now turntables seem to be everywhere and anywhere you look, so a new turntable has to be something special to stand out from the crowd. This is what I hope to see in the Project Primary E I have here. That name may sound familiar to some people, as only a few years ago Project debuted the Primary, so let's hope this newer version is as good as the first.
Visually, it's fairly standard as far as turntables go, with nothing extraordinary to look at here. It's a minimal-looking standard sized turntable that's built to a high standard. It's also a breeze to set up and the attached RCA leads hardwired into the back make it even simpler to hook up. It's a turntable that seems it's here to do one thing; produce a good quality sound at a very affordable price. So let's put that to the test.
It should be mentioned that there's an absence of a phono stage (like most Project turntables) so you'll need one in the amplifier, or via a separate unit. I'm going to use a Cambridge Audio CP1 phono stage and spinning a bit of Ed Sheeran is my first point of call. Customers are always listening to it in the shop on vinyl so why not see how the Primary E stacks up. Well it's fair to say it's as good as you can get for the price. There's a smoothness to it and it doesn't struggle at all. Vocals are clear and distinct and there's plenty of rhythm to keep me entertained. Now, they maybe haven't reinvented the wheel here, but they may just have reinvented the budget turntable market. It's an outstanding turntable and if you want to listen to it for yourself, call or pop in to your local Richer Sounds and have a listen. Just remember to bring your own vinyl if Ed Sheeran isn't your thing…
Click here to learn more about the Project Primary E turntable
Author: Bradley, Plymouth store