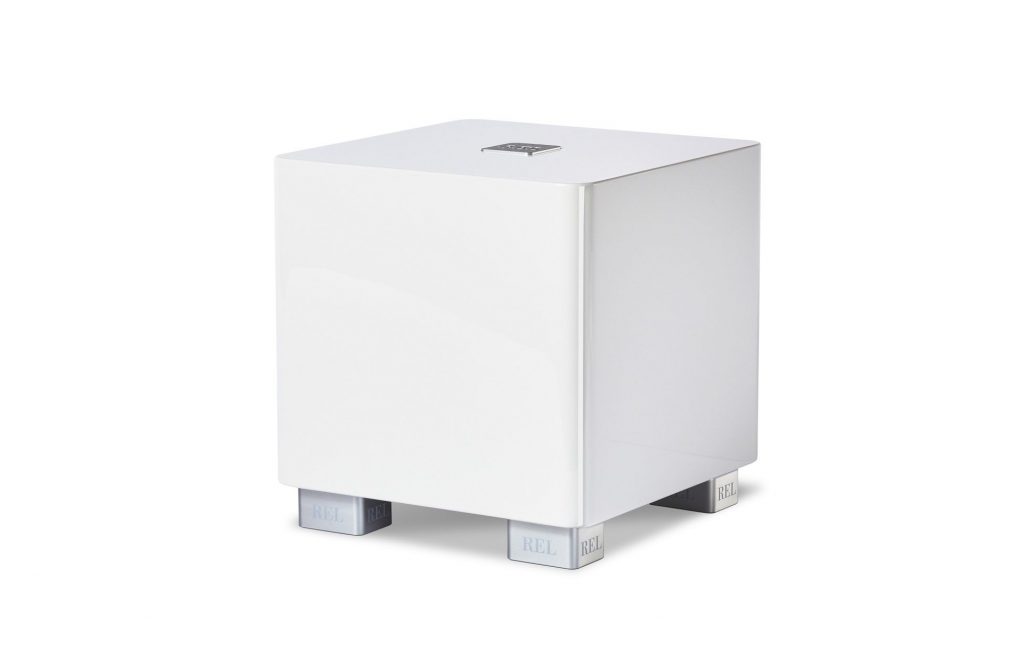 When it comes to subwoofers the word 'subtle' doesn't usually come to mind. Often the assumption is they are large boxes that rattle the room. Therefore it is the measure of a good subwoofer to break this stereotype. Enter the REL T/5x!
REL have always been at the forefront of this technology – they are a rare company in that they only produce one product and that is subwoofers. To quote them directly "We make subwoofers. That's it. Nothing else. No distractions. Nothing to steal our focus. No kidding ourselves that we can be good at everything. No trying to conquer the whole world. We just do our best to conquer our bit of it."
This mantra is what makes them so appealing – a lot of companies can now produce a huge array of products – but to focus on one really makes them stand out.
The T/5x leads on from the already highly achieving T/5i subwoofer – the cliché saying of "if it isn't broke don't fix it" has carried on here. The most notable change has to be on the aesthetic front as now it has curved edges as opposed to solid corners. This may seem like a minor change but it does really help it blend in that much more. It breaks up the silhouette to hide its size and make it disappear. As subwoofers are generally large boxes, it does help to mask it slightly. Although the T/5x is marginally bigger in width every other dimension it is smaller.
The weight has actually increased by around 2.4kgs which is fairly significant as this will help tighten up the overall sound. The woofer is still the same 8″ unit used in the T5/i, giving you the same punch familiar with this line of the REL family.
It is worth noting that our T/5x is very new and as such has not had its full run in period yet – thus it won't be performing to its full ability.
For my demo I had it linked up with a Marantz PM7000N and a Monitor Audio Silver 50s. With a variety of tracks from 'Another One Bites the Dust' to 'Die Another Day' tested. I was really surprised with the result. As I mentioned at the beginning often subs have a misconception of being big boom boxes, luckily this was put to bed quickly!
I initially went for some very bass heavy tracks as I am a child at heart to see what it could do. So I chucked on Faded by Zhu and yes… it can definitely shake the room but in a controlled manner – there are no unnecessary reverberations.
This is where the unit really shines – it not only provided the deep bass that I would not only want but come to expect. It also brought out extra clarity from the speakers to a point I hadn't heard before! As the speakers are now freed up from the low end they can focus on the high and mid range which brings the music to life. Especially in Die Another Day where there is a mixture of deep base and intricate details.
Overall I can highly recommend this subwoofer as it just brought a new lease of life out of the Hi-Fi that I was using. I used it with Hi-Fi, but if you wanted to use it with AV systems as well you can, there will be a similar punchy effect with home theatre as there is with Hi-Fi.
If you find that it is too big then this same quality can be found in the slightly smaller Tzero MK3 or if you want even more gusto then the new T/7X & T/9X have arrived. These would offer the same overall quality but with an increase in power and control which would be ideal for a home cinema setup. My colleague has two T9's in his house and apparently that has quite the effect!
Shop and find out more about the REL T/5x subwoofer.
Author: Tom, Bath store