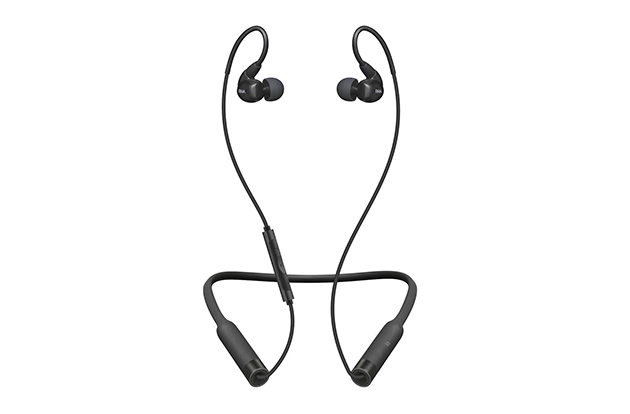 Increasingly, there is a demand for flexibility, whether that's with our technology at work or our devices at home. Today we look at the RHA T20 Wireless, a pair of in ear headphones looking to be the flexible option for the commuter with a penchant for sound quality. Join us as we take deep dive with these new headphones and find out if they stand up to expectations…
The headphones are a designed as a solution for audiophiles who value sound quality, but also want an option for when wires could be a hinderance. The design includes a detachable neckband which houses the T20 wireless batteries and a swappable 3.5mm cable which enables high resolution playback from a compatible device. From this neckband you can expect to get 12 hours of aptX Bluetooth playback which is a good amount considering the neckband design and the sound quality on offer here. The swapping process is quick and easy thanks to the mechanism which holds the cables in place. This mechanism is an area where some competitors can fall down, with cables coming loose at inopportune moments but thankfully we experienced no such issues during our testing.
Once you've connected the right cable, the next stage is to find the perfect snug fit from your ear tips. This has always been something which RHA has excelled at thanks to the large array of different tip sizes and styles in every box. These headphones come with a number of foam Comply ear tips which offer great passive noise cancelling and also a range of standard rubber ear tips for everyday use. It's a nice touch to include so many options and really sets RHA apart from the competition.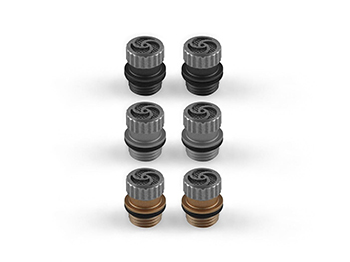 The T20 range of headphones also comes with a choice of swappable Dualcoil drivers in the box. These allow the user to customise their headphones for either a more bass or treble responsive performance. We've always thought this was a great idea and it really surpasses our expectations every time we get to listen to the different drivers. It transforms the performance and allows the headphones to cater to a much wider audience. Once we've played around with all the different drivers and ear tips to find a combination we like–we opted for the 'Reference' driver and Comply tips are what we settled on–we settle down to see how these compare to the competition…
Starting with the cabled option, we plugged into a Dragonfly Black headphone amp drawing Hi-Res files from our smartphone. This allows us to deliver a high-quality track to the T20's to see what they can do. We start with "Graceland" by Paul Simon, a great demo album thanks to the electric mix of instruments, and immediately find ourselves falling into the music. The soft notes are played without sounding harsh while the bass is delivered tightly an on time. There is no domination of bass here and the performance sound expansive and much bigger than you would expect from a pair of in-ear monitors.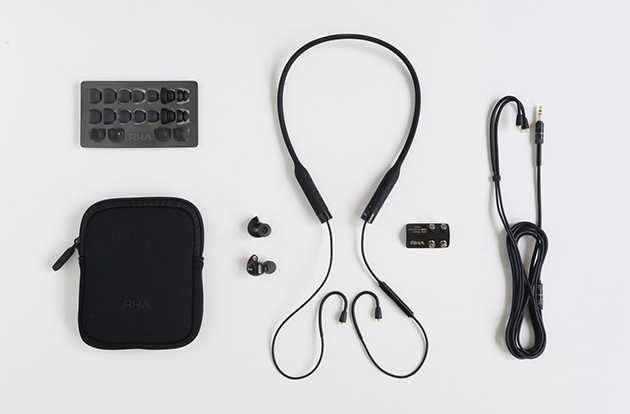 Next we switch to the wireless neckband and find the quality has taken a dip but not as much as expected. While aptX is better than standard Bluetooth it still doesn't live up to the quality of a wire.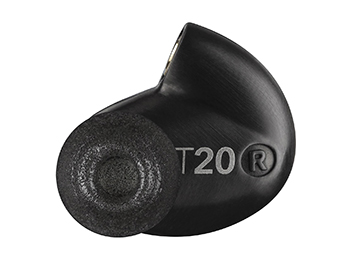 However, here we found it did an extremely good job of trying and we wouldn't be put off using the neckband on a regular basis. We also switched to something far less subtle in the track "Bumblebee" by Kasabian. This highlights the bass response but also the dynamic range of these headphones.
Altogether, these headphones deliver a very impressive performance in both wireless and wired modes. What's more, the switch between is not a hinderance and we could see ourselves changing between them regularly to suit our needs. The wired are a better fit for any static listening while the neckband removes the wires on the move or even for when commuting. To see if these headphones may be the ones for you, why not pop into your local Richer Sounds store today check them out?
Author: Robert, Brighton store