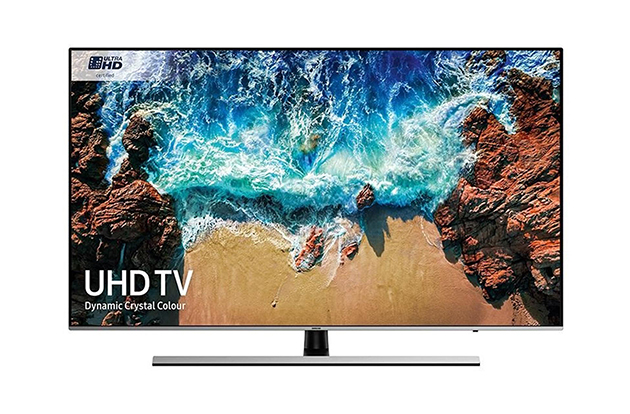 Over the past decade or so we've seen Samsung go from strength to strength in the TV market. With great picture quality and beautiful aesthetics, the South Korean technology giant is always one of the first names you think of when buying a new TV.
Which coincidently brings us perfectly on to what I'm here to look at today. It's the first look at a 2018 Samsung 4K television with the NU8000 range.
Sounds a bit familiar, doesn't it? NU8000. That's because it's the 2018 version of their fantastic MU8000 televisions from last year. Now I'm not expecting the NU series to be completely overhauled, because why fix something that isn't broken right? But it'll be interesting to note what's different and (hopefully) better about what we have here today.
I guess the main thing is the sizing. Nothing has changed here as the NU8000 is still available in screen sizes of 49, 55, 65, 75 and 82 inches. There's the same 4 x HDMI inputs as before and a couple of USB ports. To be honest, this is all to be expected, but one thing I didn't expect was the change of aesthetics. It's a really good looking TV but Samsung have made a few changes over the MU8000 from last year. They've done away with the One Connect Mini box and the television is also ever so slightly thicker than last year's model. Now that might sound like step backwards at first, but when you delve deeper as to why, the reason behind this becomes clear… the price.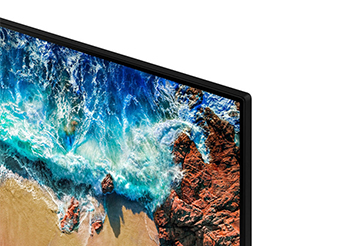 This is considerably cheaper than when the MU7000 range first arrived with us at this time last year and as long as the picture quality hasn't taken a hit, then there won't be any complaints from me about the lack of a One Connect Mini box or the extra millimetre depth. It won't make a difference to how it looks when wall mounting but on the plus side, if wall mounting isn't your thing then the new stand it sits on is a definite improvement.  It feels better built than its predecessor and its smaller footprint and perfectly angled design gives it a more premium and modern feel.
Some subtle changes no doubt, but what about the Smart Hub? Any changes there? Not really, but then there wasn't really much to change. Samsung's TV Plus platform is quick, responsive and seems to improve as you play around with it. Applications such as BBC iPlayer and Netflix are readily available with a few clicks and there isn't much to complain about here.
Now onto the important part; the picture quality. As usual I'm going to compare it the last year's MU7000 range and see if it's a worthy successor. Much like the MU7000, the NU8000 supports HDR (high dynamic range) and brilliant 4K picture quality. Now, I mention HDR first of all as this is a definite improvement over last year's model. The colours and detail in HDR mode are more prominent and the blacks seem to be deeper and more defined. The colours seem more consistent over the whole panel and the image is superb for the money. Obviously you aren't going to get the same colour volume as you would on the Samsung QLED range but overall there isn't much to fault with the depth of colour and detail you get on most images here.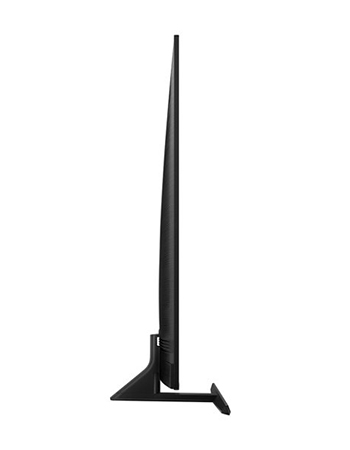 Sure, the standard definition picture isn't going to blow you away, but it's becoming more and more difficult to find a modern television that's built to handle standard definitions content well anyways, so that doesn't really phase me when looking at the NU8000. But what about something other than TV or Blu-ray? Well if you've got the latest PS4 Super Pro, Xbox 192 or whatever the latest games console is called these days, then the NU8000 won't stop you in quest for global domination on the latest first person shooter as there is hardly any input lag here. Basically if you're going to use this TV for online gaming then it won't be the television's fault then you keep getting defeated in the heat of the battle… that's down to sub-par skills on your part.
So all in all a worthy upgrade from Samsung and at a much better price. If you want to see the NU8000 in action or if you want to have a look at the other 2018 Samsung televisions available, then call or pop down to your local Richer Sounds and arrange a demo today.
Click here to learn more about the NU8000 range
Author: Bradley, Plymouth store