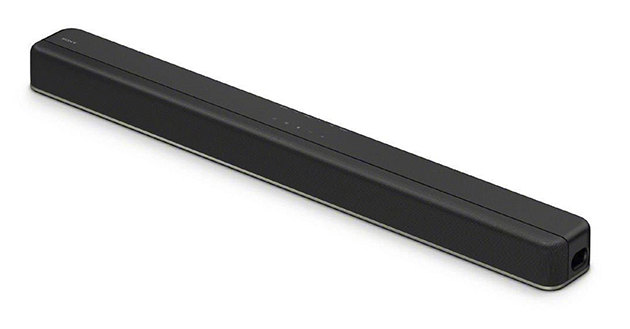 Sony's HTX8500 TV soundbar delivers a top-notch Atmos experience from a compact package.
When it comes to home cinema sound, Dolby Atmos is the buzzword these days. For those unaware, Dolby Atmos is an audio format that aims to add height effects in order to give you a 360-degree sound field. There are plenty of ways to achieve this in a traditional home AV set up, mainly by installing in-ceiling speakers or satellite speakers mounted up high. However, the hiding of cables will always be an issue for some which is why soundbar solutions are also popular.
Most Atmos soundbars have up-firing speaker drivers in order to reflect the sound off of your ceiling but as Sony showed with its HTZF9 model, sometimes less is more. Like the HTZF9 that came before it, the HTX8500 utilises Sony's 'Vertical Surround Engine' processing to give a vertical dimension to the soundstage. Despite the spec sheet saying the HTX8500 uses a 2.1 channel configuration, it also looks to simulate a full 7.1.2 system to add surround sound as well as height effects. With no external subwoofer, all the bass is fed out of the centrally mounted twin drivers, meaning that with dimensions of 890 x 64 x 96mm it's pretty unobtrusive too.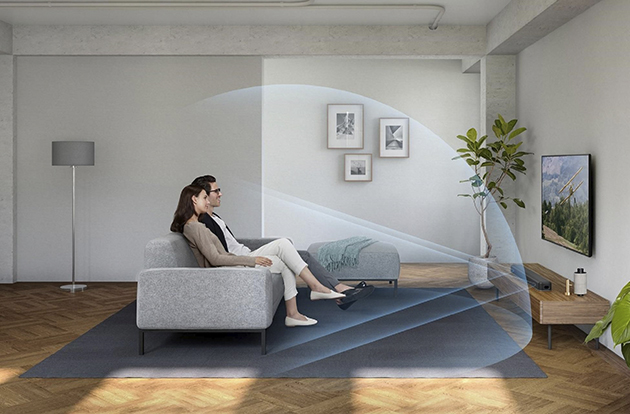 A HDMI input handles Dolby Atmos content as well as HDCP 2.2 4K Ultra HD content in Dolby Vision, HDR10 and HLG (Hybrid Log Gamma) colour formats. An ARC (Audio Return Channel) HDMI output up to the TV receives your TV's sound making Dolby Atmos through apps like Netflix a possiblity too. Although an Optical input from your TV is also an option, it's worth pointing out that it won't give you an Atmos signal and although an optical cable is included in the box a HDMI lead isn't, so make sure you pick one up if you don't have one already. The bar has simple "keyhole" fixings for hanging on a wall but if you do put it in front of the TV, an infrared repeater on the rear means that you won't block the signals from the TV remote.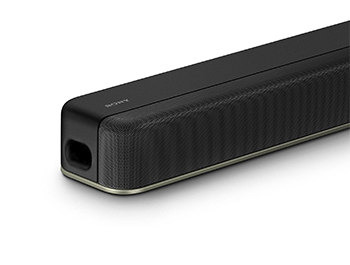 On the top centre of the unit are half a dozen LEDs that indicate which input you're using, also indicating whether the signal coming through is Atmos, DTS:X or being enhanced. These LEDs also act as indicators for volume, bass control and switching between sound modes. Touch sensitive buttons for simple operation sit forward of these LEDs but a remote control is supplied too. Although the remote is quite narrow it is pretty easy to navigate (it's a soundbar after all) and apart from the obvious volume up/down there are half a dozen buttons allowing you to flick between different sound EQ modes to suit what you're watching or listening to. A toggle for boosting or decreasing the bass is available and there are dialogue modes to make voices clearer.
We kicked things off by hooking up a Blu-ray of Jupiter Ascending and the results from watching Channing Tatum having a quick laser shootout with some baddies before whizzing off to escape were pretty positive, especially in the "Cinema" EQ mode. As with almost any soundbar these days, wireless audio streaming is handled via a Bluetooth connection so a browse through our Spotify playlist leads us to Broods and their track "Sucker". The synth intro had a fair amount of body to it for a bar at this size. Although you can expand the sound with the virtual height function, we felt that it was best left in the Music mode for better clarity and solidity of timing.
If you're tight on space, don't need window-rattling volume and want a hassle-free way to experience Atmos, this could well be the solution for you and a quick trip to your local Richer Sounds will tell you all you need to know.
Click here to learn about the Sony HTX8500 TV soundbar
Author: Steve, Bristol store