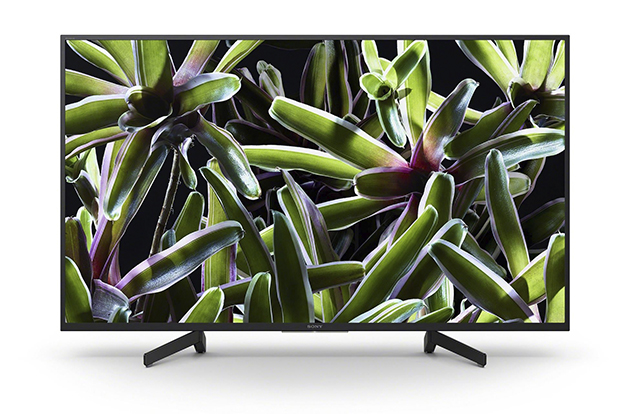 While the market for entry level 4K televisions has become crowded of late there's always interest when an established brand launches a new model. Today we look at Sony's new XG70 model and see how it stands out in the current market…
The XG70 is available in 43, 49, 55 and 65-inch variants which we're not expecting to see any difference in picture quality between, and we have the 55-inch version available today for our review. The set comes in two finishes, black (7003) and silver (7073) which isn't something we're seeing for a lot of manufacturers as of late. The XG70 is the entry point of Sony's 4K HDR screens but that doesn't mean it's not worth your time to look at, as Sony have a reputation for delivering quality televisions at every price point.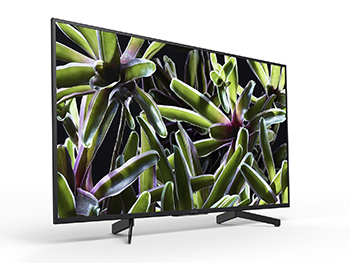 The XG70 still delivers a number of impressive technologies which are present in Sony's higher spec models which means you get great value for money. These include the impressive 4K X-Reality Pro processor, Triluminos display and HDR10 compatibility. To discover what all these fancy names mean, we delved into the box to set up the new TV. Despite the size, the XG70 was relatively straight forward to setup. Sony have chosen to use a pair of wide feet to support the XG70 for added stability and these slot in nice and easily with the TV lain flat. Everything about the build of the XG70 is typical of what we've come to expect from Sony. The TV is finished in a brushed aluminium frame for a premium finish and once you have the TV on its feet it isn't going anywhere easily thanks to those solid feet. It looks excellent as a centre piece in any room.
Once we've switched the XG70 on we find setup is quick and painless as with most modern sets. Simply put in all your usual internet details and your location and you're away. While the XG70 doesn't have the usual Sony variant of Android TV, it does still have access to YouTube and Netflix at the touch of a button on the remote.
To explore what the XG70 can do and how it stacks up to the competition, we hook it up to our demo room AV setup. This includes a Panasonic DPUB9000 4K Blu-ray player into which we pop a copy of Avengers: Infinity War. We open with a scene in space with remnants of a battle drifting past. This makes for and excellent challenge for our test TVs as there are brighter objects floating in a largely dark scene.
The XG70 handles them very well for a TV of this price. Colours are noticeably more accurate thanks to the Triluminos technology. This gives access to a wider colour palette and ensures that they're as accurate as can be too. Thanks to the HDR10 format we also get the most from this technology as there are more colours encoded in the picture itself. It all comes together to deliver an excellent movie experience. Next, we run through some normal Freesat channels to get the measure of the processor's upscaling capabilities. One of the issues with 4K televisions is that because of the higher number of pixels, for normal broadcast television you are more reliant on the TV's processor for picture quality. The Sony certainly performs here, with little to no digital noise around the edges of objects or people on display. The image is crisp compared to its competitors and really sets this model apart.
We found the XG70 to be an excellent value prospect with plenty of reasons to chose it at this price point. For our money the excellent upscaling is our favourite feature. Most content is still only Full HD at best so bringing out the best out of it makes it a winner for us. That said this is still a great performer with your UHD movies or television shows thanks to the enhanced colour palette and better colour accuracy. To find out if the Sony XG70 might be the right model for you, why not pop into your local Richer Sounds store and have a look for yourself?
Learn more about the Sony XG7073 TV on the Richer Sounds Blog.
Author: Robert, Brighton store