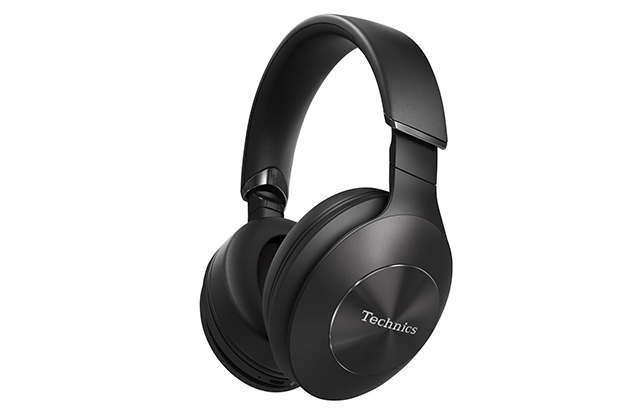 Technics is a name that everybody knows when it comes to high quality production and even higher quality of sound, though for most bringing up the name Technics will often bring up equipment dedicated to the DJ industry and DJing in general. That's all about to change as Technics release their range of over-ear wireless Bluetooth headphones…
Today we're looking at the EAHF50B, available in both black and silver. To say these are premium headphones would be an understatement. Coming with a 40mm driver with a diaphragm made of a newly developed Composite Performance Film (CPF) which is then laminated to give them higher rigidity and higher internal damping. What this means is that the headphones can give you an atmospheric bass and low range space that you wouldn't normally get from a wireless headphone.
On top of that if you want even more bass, plugging into them via a 3.5mm cable will allow them to go all the way down to an impressive 4hz (without cable range is 20-40000hz). Headphones, of course, aren't all about the low range sound. Luckily though, that same rigidity that helps with the bass also helps with the high and mid range giving a smooth rounded sound all the way through the frequencies. Add to that the Air Control Precision Structure that allows for air to flow at its optimal level and you again add more to the headphone's ability to hit a wider and more precise level of sound reproduction.
As a quick break in all the technical talk, I'll bring up the fact that the headphones have an excellent quality of build to them as well. The outer is made of light weight aluminium and the 3D ear pads are ergonomically designed from resilient polyurethane foam to ensure a nice fit and increased outside noise isolation. They of course also swivel and fold for when you need to jam them into your carry-on bag last minute.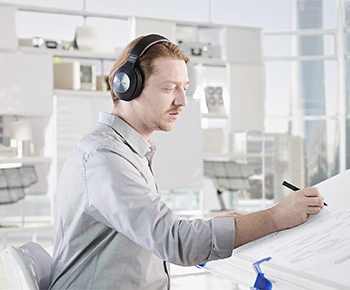 Now back to the technical again! With the headphones being wireless they of course have Bluetooth functionality allowing you to send a signal from a device up to ten metres away. More importantly though they utilise LDAC Technology, allowing them to greatly surpass what you would get audio-wise when playing through a standard set of Apt-X headphones. Like I said before, if you do want to go true Hi-Res audio then simply plugging in the supplied 3.5mm cable will allow that. For battery life, you're looking around 35 hours of playback with a charging time of 4 hours. A quick 15 minute charge allows the headphones to produce 3 hours of playback. They have voice control so you can make a call or change music just by talking to them (whilst everyone on the tube looks at you funny!)
In my opinion, if you're after a high end set of headphones that don't cost the earth but deliver exceptional sound, the Technics EAHF50B would be an excellent choice. Why not pop in to your local Richer Sounds store and arrange to check these out for yourself today?
Learn more about the Technics EAHF50B headphones.
Author: Hal, Plymouth store