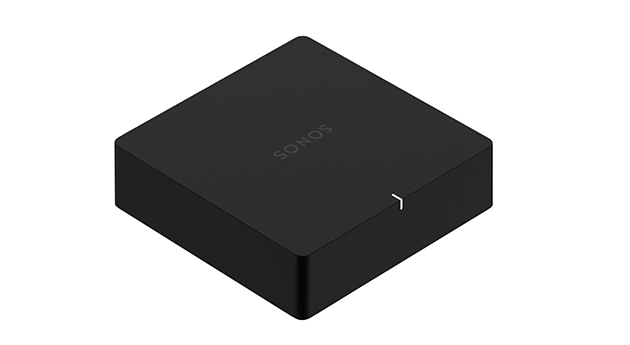 Sonos now has a quick, easy solution to bring your hi-fi system into the world of streaming in the Sonos Port.
While Smart wireless speakers have become increasingly popular of late, Sonos have been pioneering multiroom devices longer than anyone else. With one of the best control applications on the market and a huge array of integrated music services, we heartily recommend Sonos for anyone looking to try this type of product. However, what if you have an existing hi-fi and want to enjoy all the advantages of Sonos but keep that rich, expansive sound? Enter the Sonos Port. Join us as we find out if it's worthy of your consideration…
The Sonos Port is what we would describe as a music streaming device. This means it connects to the internet and allows playback from services such as Spotify, Apple Music, Tidal and TuneIn radio to name but a few. It acts much like a CD player or turntable in that it can't give you audio itself but is designed as a source in wider system. This is key if you have an existing hi-fi setup which you're looking to bring into the 21st century.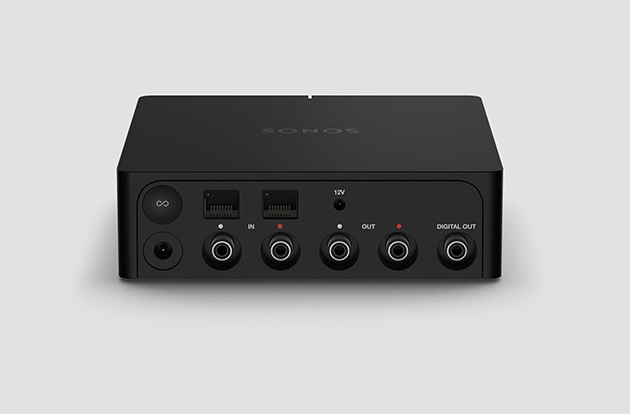 The Port is actually a successor to the existing Sonos Connect which, while a great device, was starting to show its age with a lack of newer updates.  The Port is a more slimline device than the Connect which sported a cube shaped white body, whereas the Port offers a flatter black design. It's built to be easier to tuck away in your hi-fi rack out of sight. The box itself is largely plain, with the exciting stuff happening under the hood. While the previous Sonos Connect was able to stream from music services and local servers, the new Port brings the device bang up to date with the rest of the Sonos ecosystem. It adds Apple Airplay 2 for streaming audio from Apple devices while also integrating voice control via Google Assistant and Amazon Alexa. It's a helpful update which makes the Port a much more compelling purchase thanks to these future proofing upgrades.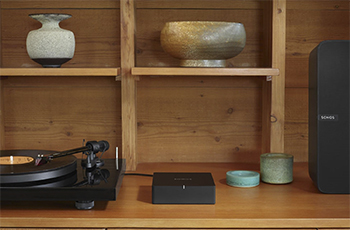 The other upgrade is in the digital-analogue converter inside. What this does is turn that digital signal coming in over Wi-Fi into an analogue wave which your amplifier can deal with. With a modern chip better able to read the digital signal, the Sonos Port provides more detail for the amplifier to work with, thus giving you a more expansive sound. The other change is a new 12V trigger which is used turn the amplifier on when it detects a signal. It means one less button to press when you just want to start listening. When we finally got our hands on the Sonos Port, we plugged it into our existing system in our Experience Room. This includes a Roksan Blak amplifier and Monitor Audio Gold 200 speakers. We were interested to see whether the Sonos Port could hold its own with some serious hi-fi gear, so with that, we sit down to listen…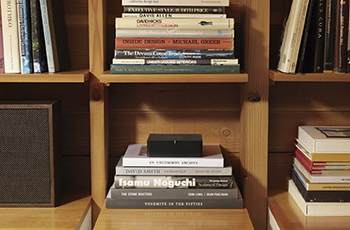 Starting with BBC 6 Music via the iPlayer Radio functionality, we were pleasantly surprised at the quality from a compressed internet radio station. The sound was expansive and certainly a step up from the older Sonos Connect. You could really hear the extra nuance that the Port was able to draw from an inferior source. Of course, not all users won't have a library of Hi-Res recordings so the ability to draw every last drop of performance from sources such as this is key.
Switching to something a little higher quality, we try out the Sonos integration with Tidal. Streaming the Buzzcocks singles collection Love You More, we are captivated by the range offered up from this entry-level streamer.
Of course, what sets the Sonos Port aside is not its ability to compete with other devices on sheer sound quality, although it does a good job of this, but to offer up integrated music services like no other. It does this in spades. While we want to avoid getting into a full review of the Sonos ecosystem, the access the Port gives you is second to none. If there is something you can't play into your hi-fi system from this device, it's not for want of trying here. We think this will suit most users down to the ground as a starting point on their journey to digital music, or even just to bring their hi-fi system into the 21st century. To see for yourself what this little box can do, why not pop into your local Richer Sounds store today?
Learn more about the Sonos Port.
Author: Robert, Brighton store