Update: We're delighted for Rodrigo y Gabriela, who have just won their first Grammy Award – the 2020 "Best Contemporary Instrumental Album". The album, METTAVOLUTION, is absolutely stunning – and a deserved winner! It was on the World Tour for that release the band dropped-in for an intimate gig for Richer Sounds VIP Club winners. Read on and watch the video below…
On Monday 23rd September, we had the incredible honour of hosting critically-acclaimed Mexican acoustic rock guitar duo Rodrigo y Gabriela at Cambridge Audio's Melomania event space! The twosome sacrificed a night off from their busy touring schedule to perform an intimate and lively set for a mixture of lucky contest winners and industry insiders, supported by two artists specially selected by Richer Unsigned.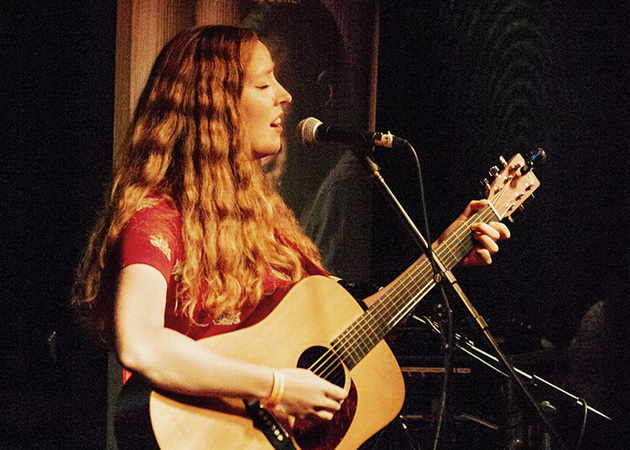 First to the stage was Hannah Jackson. This Glaswegian singer/songwriter was featured on our most recent Best of Richer Unsigned vinyl, curated by James Morrison. Hannah spoke very highly of her experience with Richer Unsigned, stating it really helped her with visibility and getting her music out to more people. In interviewing her, she let us know that her solo work is on a bit of a pause at the moment while she focuses on her work with The Archies, a new vocal quartet she founded with some friends. They're hitting the studio shortly, so do keep an ear out for some exciting new music (and a new direction) from Hannah! Her delicate solo performance was a real treat, with her powerful voice filling the room and getting things kicked off properly.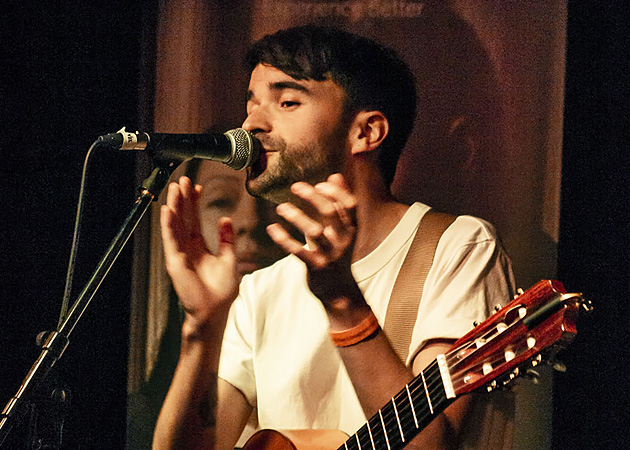 Up next was Gizmo Varillas, who also featured on one of our Best of Richer Unsigned vinyls – the 2017 edition curated by our pals Bear's Den. Since featuring on the vinyl, Gizmo's career trajectory has been nothing short of staggering. He's gone on to play huge festivals such as Montreux Jazz Festival, Latitude Festival and The Great Escape. He's opened for Brazilian musician Seu Jorge, Latin singer Natalia Lafourcade, and Italian singer-songwriter Jack Savoretti across Europe. On top of all that, his song "Losing You" was remixed by Vampire Weekend bassist Scott Baio, which landed on the soundtrack for FIFA '19 and his song "Fever, Fever" was featured on the Netflix series Special earlier this year. To say we're proud is an understatement! Gizmo got the crowd going straight away with his poppy, upbeat sound acting as a great warm up for the crowd before the big event!
Both Hannah and Gizmo perfectly highlight all the best of what Richer Unsigned offers to up-and-coming artists. By giving them a platform, anything is possible. In fact, Gizmo's feature on the Best of Richer Unsigned vinyl was actually a key reason he's been selected to support Rodrigo y Gabriela on the UK leg of their tour!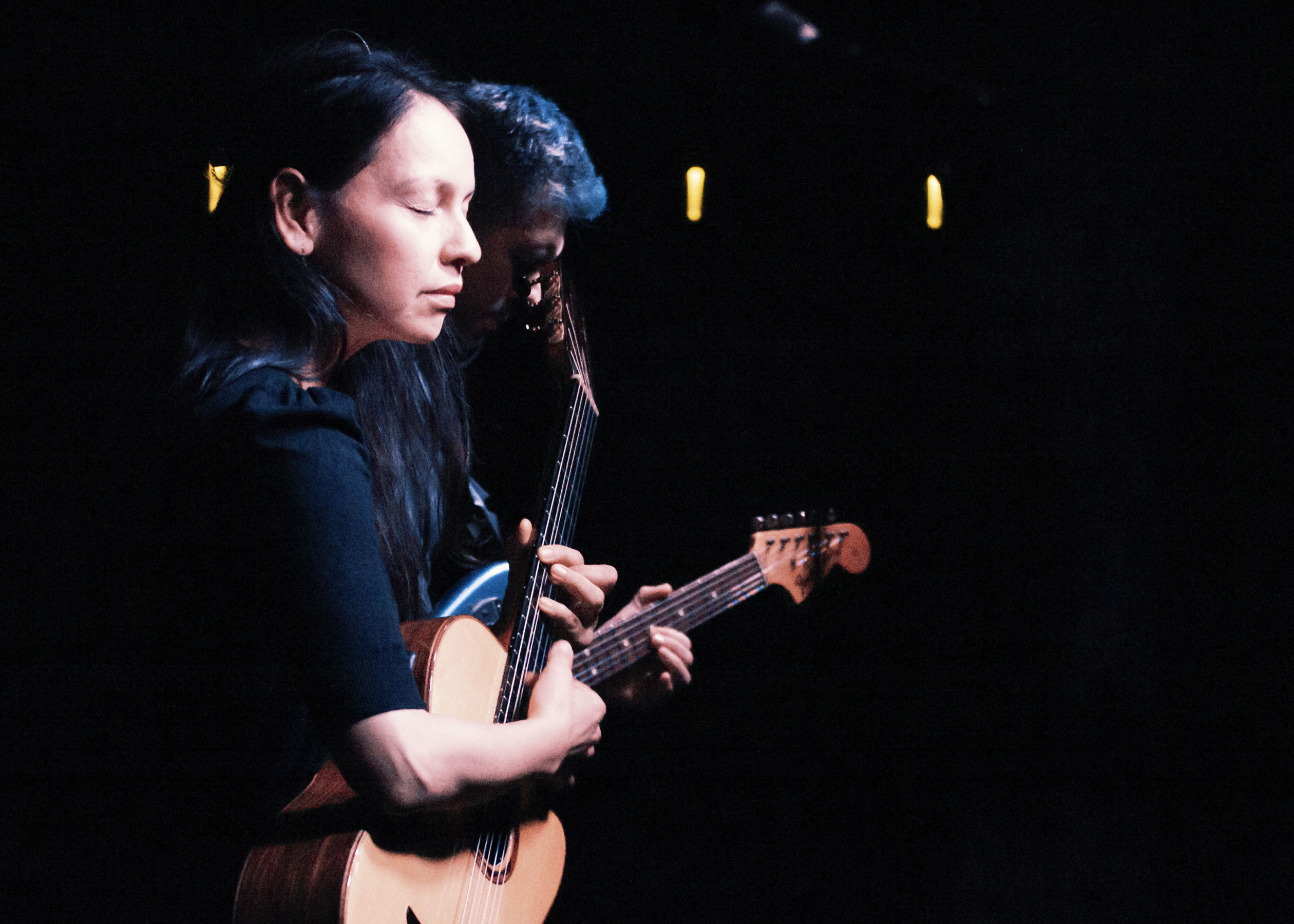 Speaking of Rodrigo y Gabriela… it was time for the main event! After a brief intermission, the duo took to the stage to thunderous applause, which they swiftly echoed back in a flurry of rhythm and blistering guitar work. Gabriela handled the majority of the rhythm, pounding and smacking her guitar amidst a whirlwind of traditional flamenco technique, while Rodrigo's melodic work (largely performed on an electric guitar) acted as the perfect counterpoint as they worked through older material and a healthy dose of songs from their latest album Mettavolution. As the duo winded through instrumental peaks and valleys, building up and breaking down tensions, it became very easy to see why Barack Obama had invited the pair to perform at a special reception for him and the First Lady during his presidency in 2010.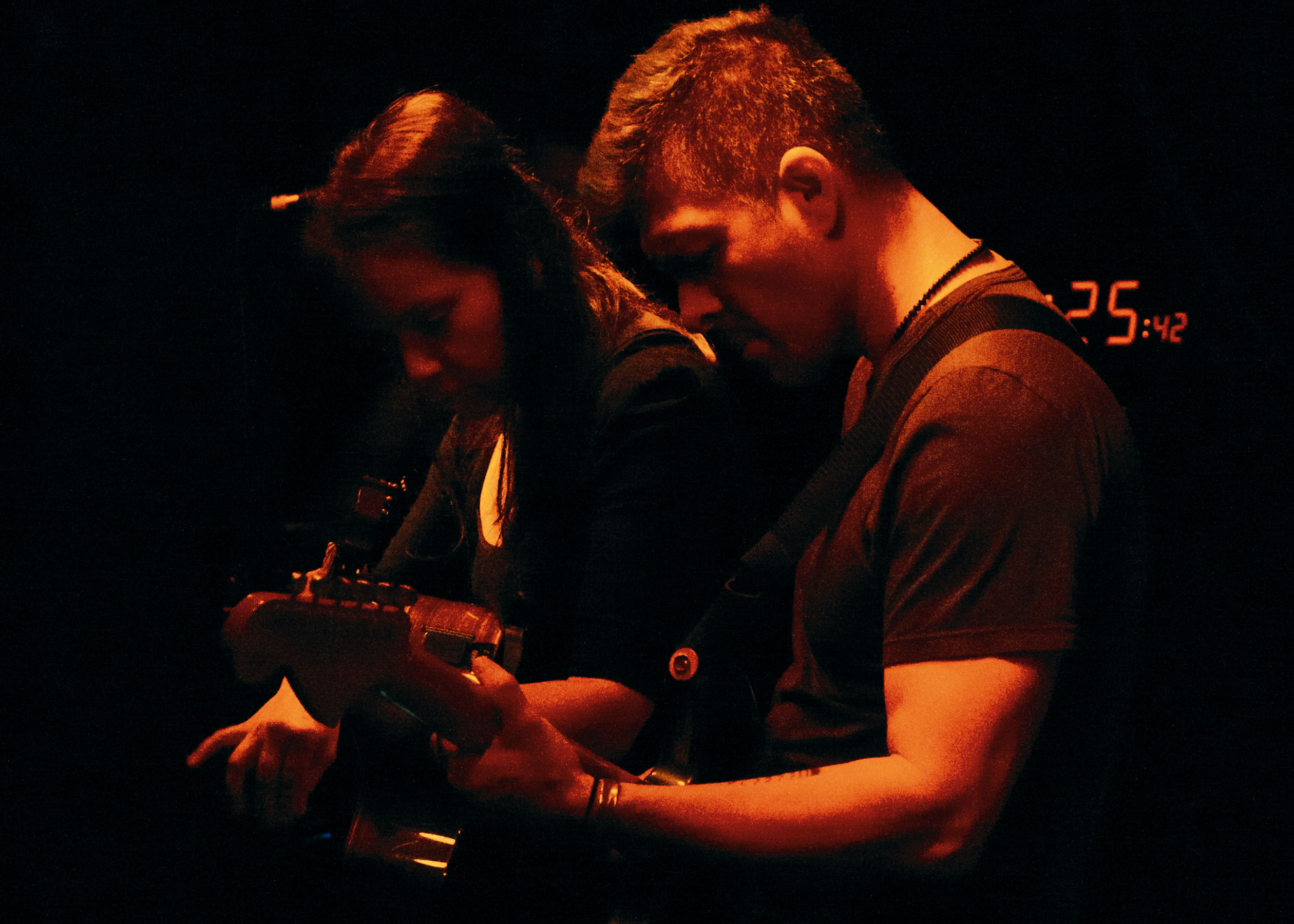 In an unexpected yet welcome treat, Rodrigo y Gabriela played well past their curfew, whipping the audience into a frenzy as they played one last epic jam rounding off an amazing night of awesome, jaw-dropping music. We'd like to say a huge thank you to them, Hannah and Gizmo for sharing their stellar talents with us, as well as all the enthusiastic music lovers who helped make the night a smashing success!