It has been just over 3 years since we last stepped foot into Westeros and the turmoil of the seven kingdoms. Will this capture some of the earlier magic of the original show at its peak or is it going to rub more salt into the wound? We have 10 episodes and another season that has been green lit to find out.
For many, HBO's hit series Game of Thrones, which ran for 8 seasons ended on a somewhat disappointing note with the conclusion of series 8 in May 2019. So it is with a sense of trepidation that fans where unsure of the announced prequel House of the Dragon.
It is important to understand where House of the Dragon is set. It begins 172 years before the birth of Daenerys Targaryen, putting us into a familiar world but with an unfamiliar cast. It follows the Targaryen family at its most potent, with King Jaehaerys I Targaryen dying and with no heir he sets about finding one in the form of Prince Viserys his eldest grandson played by Paddy Considine.
The need for an heir is what drives the first few episodes with having no first born son. Rhaenyra Targaryen; his daughter played by Milly Alcock is the natural successor but will the 9 realms accept her? This is the main crux of the plot, with the arrival of a new son – does this change the line of succession? Apparently not but as ever with GOT there will be twists and turns.
Matt Smith shines as the slimy and nasty brother of Viserys, Daemon. His want for power is thwarted at most turns but this does not stop him. Matt's portrayal is a far cry from his Doctor Who days. There is a sinister look to him and when he is on set he does command the attention of all around him both cast and viewers.
To answer the elephant (or rather Dragon) in the room. Our fire breathing plot devices are used sparingly, it means when they do appear it's with purpose. There is one memorable line "She doesn't need protection…. She has a dragon. Certain words have been omitted there but the message was clear.
The show is very much classic Game of Thrones in its aesthetic. Although now with the help of the incredible video screen sets, known as 'The Volume', it has been brought to new heights. It may not have the cinematic quality of the new Lord of the Rings show, however, it does have great sense of scale. Sets are stunning, the amount of detail in all the feasts and flowers must have been an enormous undertaking. Watching a horse gallop across the vales or through wooded forests does get the excitement building!
So far the writing has been consistent and highlights what can be done successfully if time and thought is put into it. Certain scenes carry a lot of weight and context. Combine this with Dreiser acting and the result leaves you fully invested. There are some slight issues though. They wrote in an interesting character called the Crab Feeder who takes pleasure in capturing prisoners and tiring them up to be fed to crabs. This is fairly graphic but appears to be an interesting character that shows promise, but they don't say a word or get any explanation as to what they are doing. I initially thought they would be the protagonist but alas it wasn't to be!
Having seen half the show now, I can so far say that this is very much respective of what Game of Thrones was at its height. The writing and directing really helps to bring this new cast to level we expect of a show of this calibre. It is perhaps a bit more toned down in some regards but the potential is still there. We still get dragons doing what dragons do best. Some themes of inter house relationships do come back which I feel was a bit unnecessary as we have already been through that saga.
I'm excited to see what the rest of the show brings, we are jumping through time so the second half of the show is going to have a slight change in cast. If the quality keeps going at this current level it's going to keep in my eyes at least even the die hard fans happy.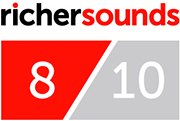 Author: Tom, Bath Store