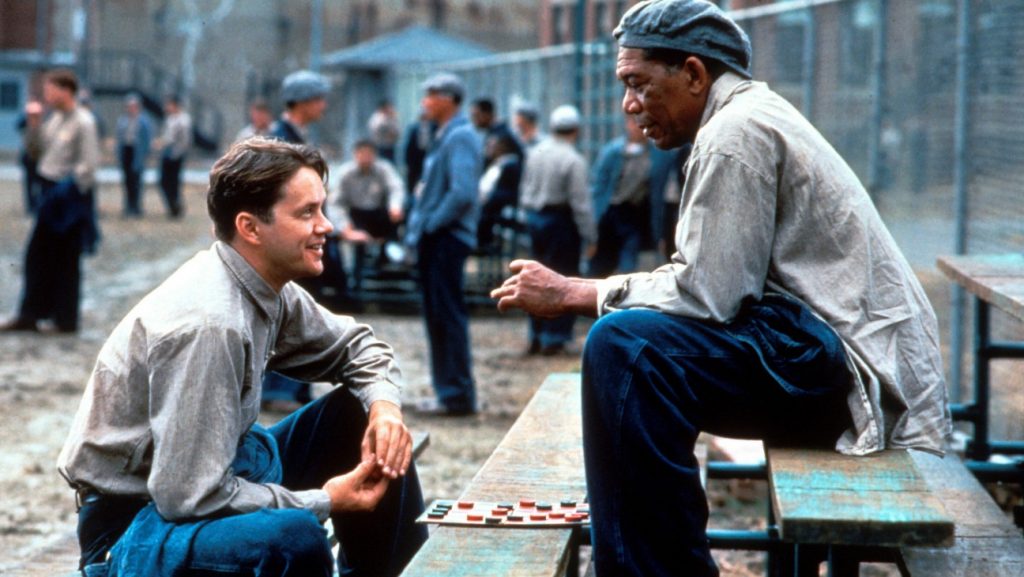 Gripping, tear-jerking, provocative, heart-warming… a good drama can be all of these and more! Here are my picks for ten of the best drama movies that you can stream today (as of the time of writing). There's two for each of the UK's top five streaming services, so there is something to watch for everyone!
Netflix:
The streaming service of choice for many, Netflix's library has expanded massively since its launch in the UK, finally coming closer to the variety offered by its US counterpart. There are loads of dramas to be found here, and below are two modern greats:
The Impossible (2012, 12):
Based on the events of the 2004 Indian Ocean tsunami, The Impossible is a harrowing and heart-wrenching powerhouse of a film from director J. A. Bayona. The event in question is astonishingly well filmed, creating a truly unforgettable sequence that showcases the relentless destruction of the tsunami. Naomi Watts is phenomenal as Maria Bennett, the wife and mother of three who is torn from her husband (Ewan Mcgregor) and two of her children, as she desperately tries to keep her remaining son safe (a young Tom Holland in his first big movie role). Sure to stay with you long after the credits have rolled, The Impossible is one of the best drama films of the 2010s.
Behind the Candelabra (2013, 15):
Michael Douglas stars as world-famous pianist Liberace, who takes a much younger man named Scott (Matt Damon) as a lover. However, Liberace's manipulative personality and penchant for taking other young lovers begins to deteriorate their relationship as Scott falls to drugs. Prolific director Steven Soderbergh gives a masterclass in controlling tone, managing to create a grippingly juxtaposed atmosphere through Liberace's flamboyance as well as his abusiveness. Spearheaded by Douglas' incredible performance as Liberace and Damon's heart-breaking frustration as Scott, Behind the Candelabra is a perfect drama wound tighter than the musician's piano wire.
Amazon Prime Video:
Prime Video gets a lot of content from across the globe, and it's often difficult to find the best movies that are buried beneath the tiers of services it offers. From Prime membership streams, to paid rentals, to full-priced purchase releases. Here are two fantastic picks that are included in your Prime membership:
The Truman Show (1998, PG):
A thought-provoking classic, Jim Carrey stars as a man oblivious to the fact that his whole life is a TV show and his family members are actors. Carrey provides one of his finest dramatic roles as Truman, playing the naïve salesman with a beautiful subtlety and nuance. What makes The Truman Show so beloved though is how open is to interpretation for so many different camps of viewers. Those more religiously inclined will find lots to explore with the film's examination of free-will and man's relationship to God, while those more scientifically persuaded will love the movie's sharp satire and psychological implications. Truly a film for anyone, The Truman Show is drama at its best.
The Farewell (2019, PG):
Lulu Wang's emotionally rich dramedy stars an award-winning Awkwafina and is a charming exploration of family and culture. Following a Chinese-American family who learn that their beloved grandmother Nai Nai (Zhao Shu-zhen) has been diagnosed with terminal cancer, they adhere to the Chinese cultural belief that the emotional burden of the diagnosis should be felt by the family, not the grandmother. Collectively deciding to hide the diagnosis from Nai Nai, this creates friction with the more Westernised Billi (Awkwafina), who sees it as unfair and dishonest. Moving and beautifully acted, The Farewell deftly handles its poignant themes.
Now TV:
Sky's streaming service is able to utilise the British media giant's vast library of licenses to provide some of the most popular movies available on streaming, with a huge library of favourites. Below are two classics in their 'Drama' category:
The Shawshank Redemption (1994, 15):
The Shawshank Redemption flew surprisingly under the radar when it was first released, but thanks to high home-video sales and positive word of mouth it has since become hailed as one of the best movies ever made. Everything about The Shawshank Redemption works marvellously. From Frank Darabont's assured direction and Roger Deakins' award-winning cinematography, to the spectacular performances of Tim Robbins and Morgan Freeman, to Thomas Newman's sweeping score and the truly timeless themes. Simultaneously haunting and touching, with scenes that will stay with you forever, The Shawshank Redemption earns its widely beloved status.
The Social Network (2010, 12):
David Fincher's multi-award-winning drama about the creation of Facebook continues to be a fascinating (and at times maddening) look into the rights and wrongs of the service and its creator. Jesse Eisenberg is pitch perfect as a young Mark Zuckerberg, utilising his trademark snarky wit and agitated discomfort to great effect as the rather unlikable but eminently watchable prodigy. Arguably, though, it is the utterly fantastic Andrew Garfield who steals the show as Facebook co-founder Eduardo Saverin, his magnetic performance culminating in one of the greatest outbursts in cinema history. Gripping from start to finish and with a continuing legacy regarding the ethics of the website, The Social Network is one of the most relevant dramas of the modern age.
Disney+:
Disney's great new streaming service has some excellent drama films that the whole family can enjoy. Here are two gems:
Saving Mr Banks (2013, PG):
While undoubtedly fantasised in parts, this dramatization of the strenuous process in getting Mary Poppins made is nevertheless a totally engrossing and wonderfully heartfelt film. Emma Thompson is splendid as P. L. Travers, the grumpy but strong-willed author of the Mary Poppins books reluctantly selling the rights to Tom Hanks' Walt Disney, who is developing a feature film that continuously strays too far from her material. As we watch Travers contend with the filmmakers over adapting her work, the film also flashes back to her childhood, showing us why these stories are so personal to her and why the direction of the film is more than just a matter of taste. With an incredibly sweet supporting performance from Paul Giamatti, Saving Mr Banks is a funny, compelling and totally tear-jerking look behind the scenes of a classic movie.
Holes (2003, PG):
This adaptation of the best-selling book is not stereotypical Disney, instead being a quirky, off-beat drama that spans generations with a surprising amount of narrative depth. In one of his earliest film roles, Shia LaBeouf shines as the unlucky Stanley Yelnats, who is convicted of theft and sent to a brutal desert prison camp where the inmates are forced to dig holes for a mysterious purpose. Acting heavyweights Jon Voight, Sigourney Weaver, Patricia Arquette and Tim Blake Nelson each give brilliant performances (ranging from hilarious to terrifying!) as the mystery of the prison unfolds. With an intriguing plot and unique tone, kids and adults alike will be gripped by Holes.
Freeview Play:
Uniting all of the UK's Freeview services (BBC iPlayer, ITV Hub, All4 etc.) under one umbrella, Freeview Play is a great tool to explore what freebies you can find without needing to dash between all the different apps. Freeview often excels at dramas, and they currently offer these two all-time classics:
12 Years a Slave (2013, 15):
12 Years a Slave is a very difficult watch and does not shy away from the horrifying brutality forced upon Africans and African-Americans as they were mercilessly made into slaves. Director Steve McQueen creates a harrowing and unforgettable film that went on to win the Oscar for Best Picture, as well as for Best Adapted Screenplay and a Best Supporting Actress win for the outstanding Lupita Nyong'o in her breakout performance as the slave Patsey. Through its harrowing presentation of slavery, McQueen crafts a piercing film that touches both the darkness and the light of the human soul, as we follow Solomon Northup (played by the incredible Chiwetel Ejiofor) through wrongful slavery and hope for him to be reunited with his family. A stunning work, 12 Years a Slave is rightfully deserving of all its accolades.
Citizen Kane (1941, U):
A mainstay in essential cinema, Orson Welles' magnum opus Citizen Kane is perhaps the most influential film of all time and a thoroughly mesmerising drama in its own right. Entire books have been written on Citizen Kane's influence on cinema, how it shaped and pioneered the cinematographic techniques used to craft the visual experience of film. But even with this storied legacy aside, the tragic tale of Charles Foster Kane still triumphs as a gripping look at the joys of youth and the complexities of adulthood, and how having everything you ever wanted can still create emptiness inside. The very definition of 'timeless', Citizen Kane will remain a hallmark of cinematic storytelling as eternal as its influence on the craft.
Do you have any more drama films that you recommend? Let us know in the comments below, or via our Facebook page or Twitter and show some appreciation for your favourite drama movies!
Author: Tom, Chelsea store