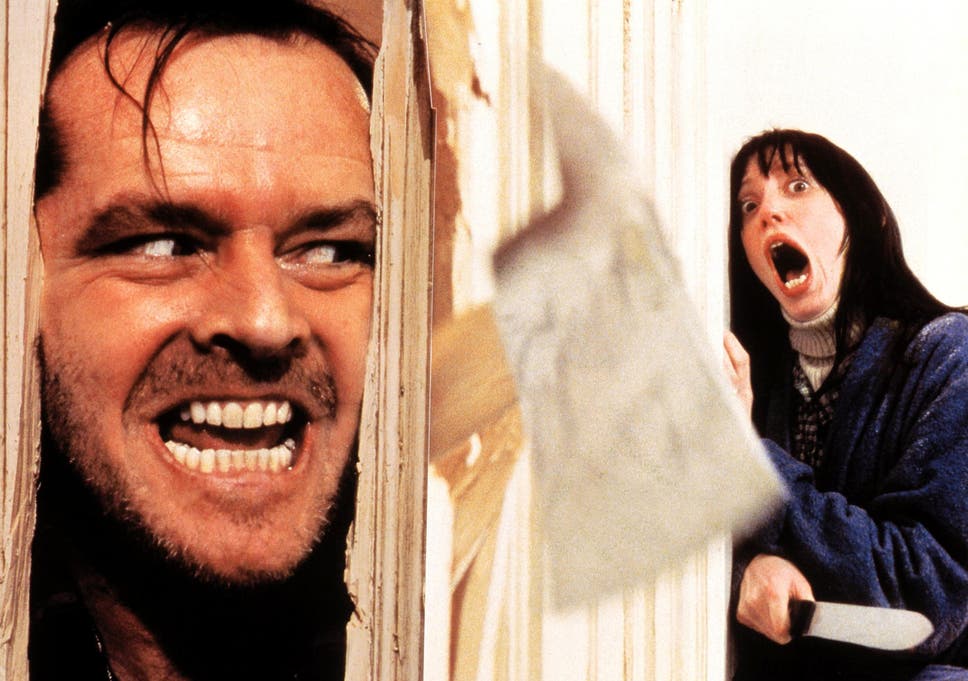 From creepy classics to frightening new favourites, here are my picks for ten of the best horror movies that you can stream today (as of the time of writing). There's two for each of the UK's top five streaming services, so there is something to watch for everyone!
Netflix:
The streaming service of choice for many, Netflix's library has expanded massively since its launch in the UK, finally coming closer to the variety offered by its US counterpart. They have an abundance of horror movies to choose from, and below are two top choices:
A Quiet Place (2018, 15):
Part horror, part sci-fi, John Krasinski's acclaimed directorial debut is set in a world where humanity is rendered almost extinct by a vicious race of blind creatures who are hyper-sensitive to sound. Starring Krasinski and the fantastic Emily Blunt, the pair play parents in a family of five who are forced to survive in silence and use sign language to communicate. The majority of A Quiet Place is exactly that, creating a totally unique and engrossing atmosphere that will have you gripped to your seat and trying not to make any noise. The sequel was due out in March but was delayed due to Covid-19, so now is a perfect time to catch up!
Gerald's Game (2017, 18):
Based on the Stephen King novel, this Netflix original sees the brilliant Carla Gugino star as a woman who accidentally kills her husband Gerald (Bruce Greenwood) during a kinky bedroom game. Left handcuffed to her bed with no means of escape, things go from bad to worse as eerie voices and disturbing visions lead her to believe that there may be something paranormal lurking in the house with her. Directed by Mike Flanagan, one of the most reliable names in modern horror, this tense and disturbing psychological thriller will grip you from start to finish.
Amazon Prime Video:
Prime Video gets a lot of content from across the globe, and it's often difficult to find the best movies that are buried beneath the tiers of services it offers. From Prime membership streams, to paid rentals, to full-priced purchase releases. Here are two great horror movies that are included in your Prime membership:
The Shining (1980, 15):
Stanley Kubrick's seminal horror remains as utterly thrilling today, a dark, disturbing and psychologically rich classic that led to some of the most iconic scenes in cinema. Jack Nicholson gives a defining performance as Jack Torrance, a recovering alcoholic and aspiring writer who takes his family to an isolated hotel with a terrifying past. The unsettling seclusion soon gets to Jack as he begins to lose his sanity, forcing his family to fend for their lives. Meticulously directed, phenomenally scored and with stunning cinematography, The Shining is a masterclass in horror filmmaking.
Orphan (2009, 15):
Loosely based on a disturbing true story, Orphan is a relentlessly creepy tale of adoption gone wrong. Vera Farmiga and Peter Sarsgaard star as a couple who, after tragically losing their unborn child, decide to adopt a nine-year old girl named Esther. As she commits a series of strange and unnerving acts, Esther soon becomes a nightmare for the couple as it is revealed she is not all that she claims to be. Brilliantly performed by the lead duo and the young Isabelle Fuhrman as Esther, Orphan confidently joins the ranks of creepy kid horror flicks that will leave you trembling.
Now TV:
Sky's streaming service is able to utilise the British media giant's vast library of licenses to provide some of the most popular movies available on streaming, with a huge library of favourites. Below are two top picks in the horror category:
Halloween (1978, 18):
The herald of the slasher film boom that would cut through the 1980's, John Carpenter's original tale of terror may have dated in some ways by today's standards, but it still remains as one of the most iconic works of the genre. The sheer number of horror tropes and trademarks pioneered by Carpenter here is staggering, and seeing Jamie Lee Curtis' first outing as Laurie Strode, as she faces the relentless killer Michael Myers, is just as thrilling now. Supported by the film's iconic score (also composed by Carpenter), and showcasing some gripping direction, it's no wonder that the legacy of Halloween has lived on for so long.
Evil Dead 2 (1987, 15):
Director Sam Raimi burst into cult favour with his iconic supernatural horror The Evil Dead, but it's the sequel that is most fondly revered. Utilising the director's effortless ability to blend genres within mere seconds of each other, Evil Dead 2 is one of the most relentlessly entertaining horror comedies ever made. Led by the inimitable Bruce Campbell as Ash Williams, whose vacation to a remote wood cabin leads to demonic destruction, Evil Dead 2 sports whip-crack cinematography, fantastic practical effects and a gleeful reverence for horror that will have you smiling through the scares and giggling through the gore.
Disney+:
Naturally, Disney keeps things family friendly so there's no 'horror' section on their streaming service. Nevertheless, some spooky favourites have crept through the company's library over the years, and Disney+ has two of the most infamous examples:
The Black Cauldron (1985, PG):
The Black Cauldron was a lot of 'firsts' for Disney. The first Disney movie to use CGI and the first to be a box-office flop, it also carries the distinction of being the first animated Disney flick to garner a 'PG' rating. While that seems quite tame by today's standards, it was a true risk for Disney at the time. Before the film was released, studio chairman Jeffrey Katzenberg ordered scenes be cut from the film as they were deemed to be too intense and frightening for family audiences, until CEO Michael Eisner intervened and stopped the edit. Though not all of the original movie made it through, the final film still displays some of the imagery that worried Katzenberg, namely from the film's creepy villain The Horned King and his scary army of 'Cauldron-Born' skeleton zombies. Combined with a Lord of the Rings style adventure tale, kids may actually enjoy the engaging weirdness of The Black Cauldron.
Return to Oz (1985, U):
At face value, Return to Oz is a sort-of sequel to The Wizard of Oz that sees Dorothy embark upon the yellow brick road once more. Except, it's not really that. Instead, Return to Oz is bleak, off-putting and occasionally terrifying; a Disney movie that starts with an incarcerated child undergoing electrotherapy. Yes, Dorothy's parents deem her insane following her stories of Oz, and after her treatment she awakes in an Oz that is now in post-apocalyptic ruin. Gone are the bright colours, musical numbers and jovial characters, instead replaced by a muted wasteland, themes of trauma and psychosis, and a crazed breed of creatures known as the 'Wheelers' (who have wheels where their hands and feet should be). A classic in childhood nightmare fuel, the kids may well find a lot of intriguing oddness in the inexplicable Return to Oz.
Freeview Play (via Horror Bites):
Uniting all of the UK's Freeview services (BBC iPlayer, ITV Hub, All4 etc.) under one umbrella, Freeview Play is a great tool to explore what freebies you can find without needing to dash between all the different apps. One of the apps within the service is 'Horror Bites', which has a multitude of scary gems:
Maggie (2015, 15):
Arnold Schwarzenegger stars as Wade, a father relentlessly searching for his daughter Maggie (Abigail Breslin) during a pandemic that turns people into cannibalistic zombies. Tragically, Maggie has already been bitten by the time Wade finds her, meaning the pair have only days to spend together before the virus takes over. A surprisingly emotional turn for Schwarzenegger, he and Breslin are fantastic in this gripping horror drama that maintains a taught and unnerving tone throughout.
You're Next (2011, 18):
Mixing brutal gore with black comedy, You're Next is a cult favourite that sees a wealthy, upper-class family and their significant others being hunted down by crossbow-wielding murderers in animal masks. Estranged from each other, the family must pull together or die, eventually relying on determined in-law Erin (Sharni Vinson), who has a knack for fighting back. With a satirical streak as piercing as the kills, You're Next is a modern slasher that features chills and fist-pumping thrills aplenty.
Do you have any more horror greats that you recommend? Let us know in the comments below, or via our Facebook page or Twitter and show some appreciation for your favourite scary movies!
Author: Tom, Chelsea store