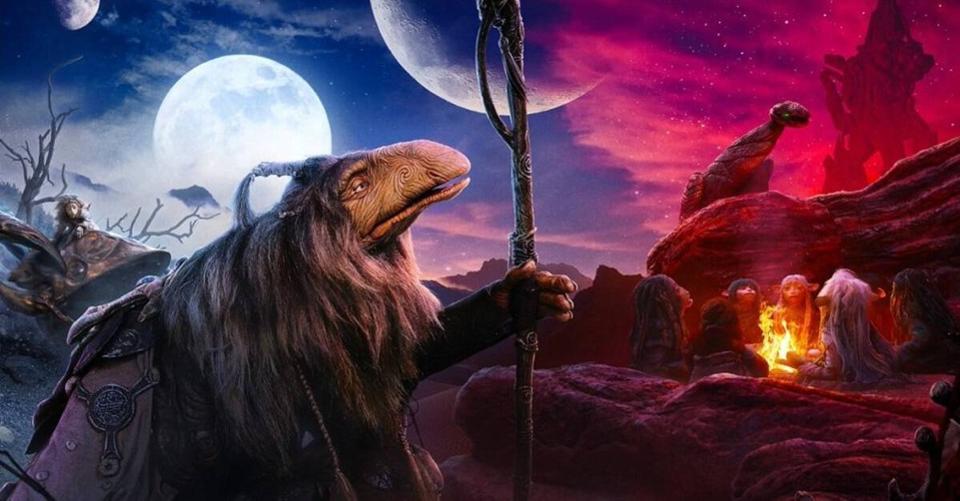 Jim Henson's The Dark Crystal's lovable world of Thra makes a magical and wonderful comeback with new series "The Dark Crystal: Age of Resistance".
The 1982 cult film "The Dark Crystal" spawned a huge fan following that has since inspired movie makers, musicians and all other artists alike. A series of books and comics have been released since the film's original release date, but there have been no further screen adaptations until now. Fans of the original will be pleased to know that Brian Froud (lead artist, character designer and world builder) is back once again to implement his passion and vision for this wonderful world. Fully backed and produced by the Jim Henson Company, boasting an impressive voice cast of talents such as Taron Egerton, Mark Hamill and Helena Bonham Carter (to name just a few) and combining a mystical, enchanting soundtrack by Daniel Pemberton, this was sure to be a huge success.
Our story follows the tale of Rian (Taron Egerton), Brea (Anya Taylor-Joy) and Deet (Nathalie Emmanuel) who are Gelflings (the most humanoid of Thra's wild inhabitants) heralding from vastly different backgrounds and tasked with uniting the seven Gelfling clans to face an ugly dark truth; their generous and benevolent leaders, the Skeksis, are not all what they seem. Over the course of the ten episodes, director Louis Leterrier manages to expertly build on the mesmerising lore and mythos of what has already been established and inject a fresh new story with lovable characters, bewitching visuals and enthralling emotional highs and lows. There is something very captivating and moving about the motivations and interactions of these wonderful characters; made all the more exciting by the incredible puppeteering work. There is plenty on display here for original movie fans and The Dark Crystal newcomers to sink their teeth into, you will be pouncing on the 'next episode' button as soon as the credits appear!
Staying true to the original feel and design is quite clearly one of the main priorities here, but it is presented in such a way that does not feel forced, but just a loving continuation of something that so many creators enjoy and are still inspired by. Using Computer Generated Images or CGI for short, is always a topic for hot debate when concerning films these days – especially when used in conjunction with a feature that relies so heavily on practical effects. Instead of standing out like a sore thumb (some scenes in the remasters of the original Star Wars films are prime examples of this), the creators use CGI sparingly here, but when it is used, it fits the needs of the scene and adds a little bit of sparkle to the visuals.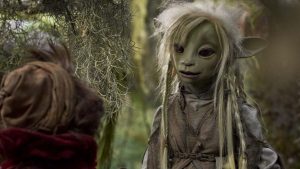 If you enjoy fantasy adventures and enjoy the skill involved with making a practical effects feature film/series, then you will find a satisfying watch in The Dark Crystal: Age of Resistance. After many years of pre-production and continuous hard work by passionate artists who are clearly fans of the original film, this series triumphs magnificently and is one of the best fantasy adventures to come out in recent years. I'm sure like myself, you will be considering jumping straight back into the series as soon as it finishes to relive the epic adventure with Rian, Brea, Deet and the rest of the incredible cast of mystical heroes and villains.
If you fancy seeing this stunning show in full 4K and delightfully colourful HDR, then come down to your nearest Richer Sounds store and ask one of our helpful colleagues to pop this show on one of our TVs. You can also hear the stunning soundtrack in wonderful detail on our incredible speaker ranges. We look forward to seeing you soon, whether in the magical world of Thra, or one of our demo rooms!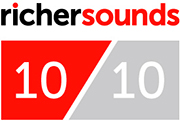 Author: Matt, Solihull store